open health
Press Release | Clinovo, ACRES Consortium |
June 9, 2015
Clinovo, a leading provider of Cloud-based eClinical software, announces a $40 Million pledge in support of the Alliance for Clinical Research Excellence and Safety (ACRES) global collaborative model, an Alliance that aims to transform the clinical research enterprise through the construction of a global system for clinical research to accelerate medicines development, while enhancing quality, safety and long-term industry sustainability. Clinovo joins ACRES' strategic allies group, including those the ACRES Tech Consortium which work towards gathering innovative eClinical systems together in a $100+ Million pledge to bring treatments worldwide.
On August 13 at the White House in Washington, D.C., the Office of American Innovation and the Center for Medicare and Medicaid Services (CMS) will host the first Blue Button 2.0 conference. This event will highlight CMS' strong investment and leadership in Blue Button as a patient driven means for interoperability, cost-effective care and patient safety. Eight years after President Obama's announcement of the Blue Button initiative to give Veterans, military beneficiaries and Medicare beneficiaries "easy access to their health information" with the use of a "Blue Button", CMS Administrator Seema Verma took action with "Blue Button 2.0" so that 53 million Medicare beneficiaries can now make use of CMS approved patient facing Blue Button applications, turning a four-year history of claim data into actionable longitudinal health records to prevent costly medical errors, unnecessary redundant care or other harmful and wasteful care.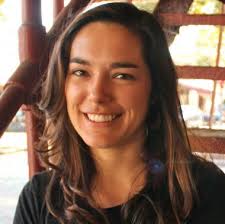 The Python Software Foundation's (PSF) Director Carol Willing is ready for the Grace Hopper Celebration of Women conference to start on October 14. One of the many highlights of her week will most definitely be the Open Source Day Codeathon, where some attendees will be making their very first contributions to open source. Carol will be mentoring coders for OpenHatch and the Systers' Volunteer Management System. OpenHatch matches people with projects, and Systers is the largest tech forum for women in the world. Learn more about these projects, and the PSF's role at Grace Hopper this year, in this interview.
Press Release | Cognitive Medical Systems |
February 22, 2016
Cognitive Medical Systems, a specialist in standards-based clinical decision support (CDS) software and healthcare IT infrastructure, announced today that it will present a CDS capabilities demonstration at the Healthcare Information and Management Systems Society 2016 (HIMSS16) Conference & Exhibition in Las Vegas, Nevada, Feb. 29-March 3. Working in collaboration with the University of Utah, Health Samurai, and the Regenstrief Institute, Cognitive will illustrate how organizations at the Healthcare Services Platform Consortium (HSPC) are working to define standards-based, interoperable architecture enabling advanced CDS functionality.
Press Release | The Commons Project |
September 5, 2019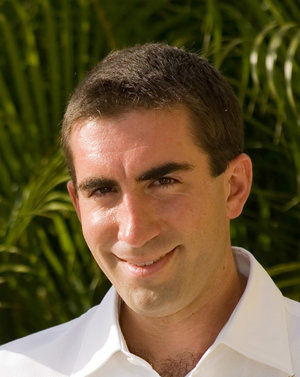 Cornell Tech, UC San Francisco (UCSF), Sage Bionetworks, Open mHealth and The Commons Project are collaborating to develop CommonHealth, an open-source, non-profit public service designed to make it easy and secure for people to collect their electronic health record data and share it with health apps and partners that have demonstrated their trustworthiness. CommonHealth will leverage data interoperability standards, including HL7 FHIR to offer functionality analogous to Apple Health™ to users of Android™ phones.
The CareWeb Framework (CWF) enables the software developer to build complex, richly interactive, web-based applications in a modular fashion...The CWF has been used as the basis for a complete EHR and CPOE system and has been ported to several open source EHRs, including OpenMRS, VistA, and RPMS. The CWF is open source software built upon open source software. Read More »
By Timothy Vollmer | May 28, 2016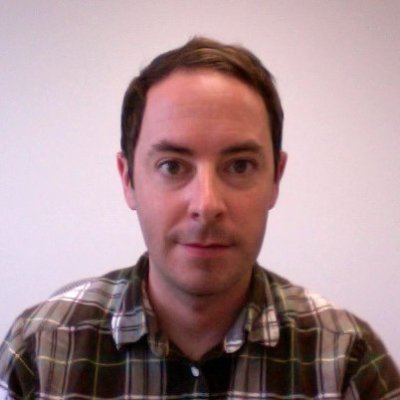 A few weeks ago we wrote about how the European Union is pushing ahead its support for open access to EU-funded scientific research and data. Today at the meeting of the Competitiveness Council of the European Union, the Council reinforced the commitment to making all scientific articles and data openly accessible and reusable by 2020. In its communication, the Council offered several conclusions on the transition towards an open science system: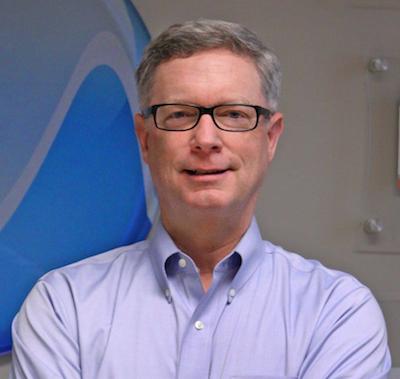 It may be difficult to recall now, what with the ongoing Cerner deployment and recent challenges that had little to do with technology, but there was a time when the Department of Veterans Affairs was considered the gold standard for healthcare IT. VA was out front with the initial development in the 1970s of the VistA system, which would come to be widely recognized and frequently honored. Indeed, when VA was overhauled in the 1990s, VistA was the primary tool that enabled the success of new policies. Without question, much of the effectiveness and durability of VA's VistA can be attributed to the way it was developed, specifically to the collaboration between technologists and clinicians that defined the process.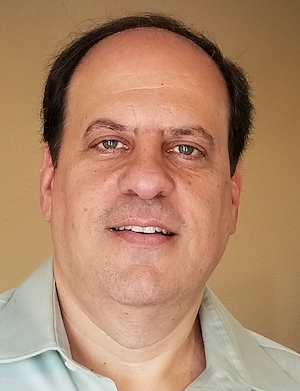 There is a global race for the development of a vaccine for the SARS-CoV-2 virus that causes COVID-19. Finding a vaccine that works and receives approval is only part of the process. There are a series of other steps that need to be taken so that the vaccine can be delivered. These include the mass production of the vaccine, shipment, administration and record-keeping. This may be even more complex as there may be several vaccines. In this article we review some of these issues with a particular focus on the United States.
In my ongoing quest to track The Popularity of Data Science Software, I've just updated my analysis of the job market. To save you from reading the entire tome, I'm reproducing that section here.One of the best ways to measure the popularity or market share of software for data science is to count the number of job advertisements that highlight knowledge of each as a requirement. Job ads are rich in information and are backed by money, so they are perhaps the best measure of how popular each software is now. Plots of change in job demand give us a good idea of what is likely to become more popular in the future. Read More »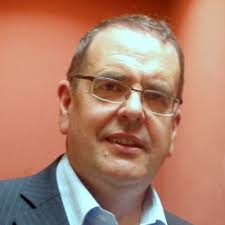 It is widely agreed that the future of digital health lies in an "Open Platform". However, it's not clear as to exactly what an Open Platform is or how we get there. This blog aims to answer the first question and to provide some guidance on the second. While any given instance of an Open Platform will be a specific implementation of a set of software components owned and operated by a particular organisation (this might be a health and social care organisation or a third party, operating the platform on behalf of a local health and care community), it is most usefully defined by a set of principles rather than the specific details of a particular implementation.
By Joshua Pearce | August 30, 2017
As the market for 3D printers has moved from sophisticated, experienced designers into the mass consumer market, individuals are saving substantial money with pre-designed, DIY products made on 3D printers. These opportunities are poised to increase due to the Free Open Source 3D Customizer, a libre, 3D model customizer that anyone can use to create their own 3D printed designs. To demonstrate how the software works and the possibilities that it creates, I'll show how breast cancer survivors and others can use the Free Open Source 3D Customizer to design and produce 3D-printable external breast prosthetics.
Press Release | Medsphere Systems Corporation |
October 21, 2015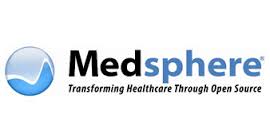 Medsphere Systems Corporation...today announced that the Behavioral Center of Michigan and Samaritan Behavioral Center, providers of inpatient behavioral health and related services in and around Detroit, will implement the company's OpenVista® electronic health record (EHR). The Behavioral Center of Michigan, a 42-bed inpatient facility in the Detroit suburb of Warren, manages Samaritan, a 55-bed adult inpatient facility located in revitalizing Detroit. "The decision to go with OpenVista was based on both the reputation of VistA-based systems at VA and Indian Health Service hospitals and the success other Medsphere clients like Silver Hill Hospital have had with the system," said Behavioral Center of Michigan CEO Ryan Gunabalan.