Core Infrastructure Initiative
Press Release | The Linux Foundation, Amazon Web Services, Cisco, Dell, Facebook, Fujitsu, Google, IBM, Intel, Microsoft, NetApp, Rackspace, VMware |
April 24, 2014
The Linux Foundation today announced it has formed a new project to fund and support critical elements of the global information infrastructure. The Core Infrastructure Initiative enables technology companies to collaboratively identify and fund open source projects that are in need of assistance, while allowing the developers to continue their work under the community norms that have made open source so successful.
For the last ten years open source has expanded into more and more segments of the computing industry. But as we review 2014, a new story emerges: software development has fundamentally shifted toward an open source model. Especially for the infrastructure software used for scale-out computing, open source is the de facto choice; in fact, it's virtually impossible to find examples of scale-out infrastructure that is not open source. Read More »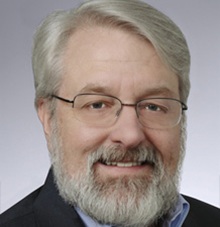 The year 2014 continued the trend of the increasing importance of legal issues for the FOSS community. Continuing the tradition of looking back over the top ten legal developments in FOSS, my selection of the top ten issues for 2014 is as follows...