By Curtis Bartell | September 13, 2021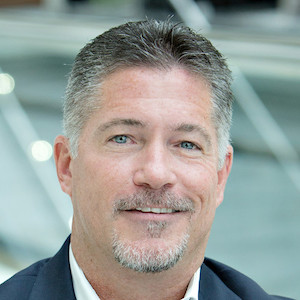 I was going about my normal business the other day when an article from the Associated Press written by Matthew Daly And Hope Yen, and titled "Lawmakers: Ida damage shows need for infrastructure upgrades" landed in my inbox. I'm one of those weird people that sees "lawmakers" and "infrastructure" in a sentence, and am drawn to it with amused interest. Usually, I am interested academically…a lot of other times as a pure masochist…and still more often than not, like this time, with snarky anticipation. "Oh, what joyous, twisted misinformation do we have here?" The article summarizes quite aptly (kudos to Mr. Daly and Ms. Yen) the rationale applied for the monstrous, record-smashing infrastructure bills being batted about the House and Senate.
By Dusty-Lee Donnelly | August 2, 2021
The mobile apps installed on our smartphones are one of the biggest threats to our digital privacy. They are capable of collecting vast amounts of personal data, often highly sensitive. The consent model on which privacy laws are based doesn't work. App users remain concerned about privacy, as a recent survey shows, but they still aren't very good at protecting it. They may lack the technical know-how or the time to review privacy terms, or they may lack the willpower to resist the lure of trending apps and personalized in-app offers...
By Rikard Grossman-Nielsen | July 21, 2021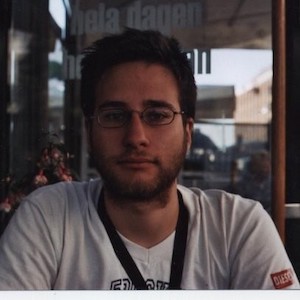 For a long time, attention deficit hyperactivity disorder (ADHD), autism, Asperger syndrome, dyslexia, and other neurodiverse conditions were considered things that hold people back. But now, many researchers and employers recognize that neurodiversity is a competitive advantage, especially in technology, and especially when certain accommodations are provided. This is certainly true for me. I'm a 39-year-old teacher in Sweden diagnosed with ADHD and Asperger's (also referred to as Autism Level 1). I'm also an intermediate Linux user and use it daily for Java programming, productivity, and gaming. I've been using Linux since the late 1990s, and I've learned ways open source programs can be made more accessible for people with these conditions.
July 13, 2021

- -

Open Health News

July 10, 2021

- -

Open Health News

July 9, 2021

- -

Open Health News

July 8, 2021

- -

Open Health News

July 1, 2021

- -

Open Health News
Feature Articles
September 13, 2021

-

Open Health News

June 8, 2021

-

Open Health News

August 2, 2021

-

Open Health News

July 21, 2021

-

Open Health News

July 13, 2021

-

Open Health News
Latest News Clippings
September 21, 2021

US Department of Health and Human Services (HHS), Office of the National Coordinator for Health Information Technology (ONC)

August 18, 2021

Centers for Disease Control and Prevention (CDC)

August 17, 2021

Apache Software Foundation (ASF)

July 29, 2021

July 28, 2021

IBM Security, Ponemon Institute

July 26, 2021

-

July 26, 2021

July 23, 2021

-