By Rikard Grossman-Nielsen | July 21, 2021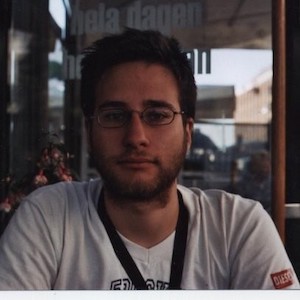 For a long time, attention deficit hyperactivity disorder (ADHD), autism, Asperger syndrome, dyslexia, and other neurodiverse conditions were considered things that hold people back. But now, many researchers and employers recognize that neurodiversity is a competitive advantage, especially in technology, and especially when certain accommodations are provided. This is certainly true for me. I'm a 39-year-old teacher in Sweden diagnosed with ADHD and Asperger's (also referred to as Autism Level 1). I'm also an intermediate Linux user and use it daily for Java programming, productivity, and gaming. I've been using Linux since the late 1990s, and I've learned ways open source programs can be made more accessible for people with these conditions.
By Micky Tripathi, and Mariann Yeager | July 13, 2021
Today we are pleased to announce the timeline for the Trusted Exchange Framework and Common Agreement (TEFCA). The 21st Century Cures Act, signed by President Obama in 2016, calls on ONC to "develop or support a trusted exchange framework, including a common agreement among health information networks nationally."... The timeline released today-for completion of the Trusted Exchange Framework, the Common Agreement Version 1 and the Qualified Health Information Network (QHIN) Technical Framework (QTF) Version 1-establishes our goal to have this new network open for participation in the first quarter (Q1) of calendar year 2022.
By Anže Droljc | July 10, 2021
At the 2021 Digital health & Wellness Summit 2021 (DHWS21) in Barcelona, it was clear that integrated care based on openEHR will be a major focus for Catalonia's healthcare. Catalonia is a globally respected region for its innovative approach to healthcare. The major challenge the region faces is similar to what most healthcare organizations are seeing: inability to share or access data between different systems...The current EHR systems are also proving to be too expensive to maintain, as discussed by members of the panel. For this reasons the region has opted for a different approach. Catalonia is now investing 40 million Euros in a new digital health strategy that focuses on developing a new model of information systems and electronic health records (EHRs) that are based on openEHR's - open data standards.
July 9, 2021

- -

Open Health News

July 8, 2021

- -

Open Health News

July 1, 2021

- -

Open Health News

June 16, 2021

- -

Open Health News

June 11, 2021

- -

Open Health News
Feature Articles
July 21, 2021

-

Open Health News

July 13, 2021

-

Open Health News

July 10, 2021

-

Open Health News

July 8, 2021

-

Open Health News

July 1, 2021

-

Open Health News
Latest News Clippings
July 26, 2021

July 23, 2021

-

July 15, 2021

European Connected Health Alliance (ECHAlliance)

July 14, 2021

Karlsruhe Institute of Technology (KIT)

July 8, 2021

June 28, 2021

June 15, 2021

June 9, 2021

Apache Software Foundation