Open Source Initiative Hosts 2nd Deep Dive AI Event, Aims to Define 'Open Source' for AI
Press Release | Open Source Initiative (OSI) |
September 11, 2023
The Open Source Definition isn't directly applicable to AI systems, so global experts will gather to establish shared principles to protect the values of Open Source during this period of hyper growth in AI technology.
SAN FRANCISCO – September 11, 2023 – Open Source Initiative (OSI), the non-profit corporation that educates about and advocates for the importance of non-proprietary software, is hosting its 2nd Deep Dive: AI event, this one focused on Defining Open Source AI. The goal is to work toward establishing a clear and defendable definition of "Open Source AI." OSI is bringing together global experts to establish a shared set of principles that can recreate a permissionless, pragmatic and simplified collaboration for AI practitioners, similar to what the Open Source Definition has done.
OSI is the steward of the Open Source Definition, which serves as the foundation of the modern software ecosystem, outlining the distribution terms of Open Source software. OSI also maintains a list of OSI Approved Licenses that have become a nexus of trust around which developers, users, corporations and governments can organize Open Source cooperation.
"It's time to define what 'open' means in AI before it is defined by accident," said Stefano Maffulli, executive director of OSI. "This milestone project is essential right now. Policymakers, re-users and modifiers are confused, and developers aren't clear on data sharing and transparency. A permission structure is needed to help fight open washing."
Representatives from Mozilla Foundation, Creative Commons, Wikimedia Foundation, Internet Archive, Linux Foundation Europe, OSS Capital and OSI board members met on June 21, 2023 in San Francisco to set parameters for the first working document of a "Definition of AI systems" that reflect Open Source values. Read the notes of the meeting.
Supporting Statements
"It's critical to develop shared definitions about what it means to contribute to the commons, including through open source," said Catherine Stihler, CEO of Creative Commons. "The participatory process organized by the OSI is an important way to find the common values shared by the widest variety of organizations and people around the world."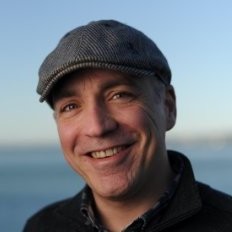 Stefano Maffulli"The next decade of open infrastructure will be built hand in hand with AI," said Mark Collier, COO of the OpenInfra Foundation. "The OpenInfra Foundation and the community, engaged with its projects—including OpenStack, Kata Containers, and StarlingX—is focused on defining how AI will play its role. We're excited to participate in OSI's process to find a common baseline and definition that all of us can rely on to further the values of 'open' to the AI field, as soon as possible."
A diverse range of organizations support the OSI's open definition process for AI. Most recently, Google has increased its financial commitments to support this urgent initiative. Timothy Jordan, Director of Open Source and Developer Relations at Google, stated "Google is excited to continue our support of the Open Source Initiative and, more broadly, of open source developers. We look forward to the open collaboration involved in drafting the Definition of Open Source AI and hope it will help accelerate innovation in this space." We are excited to have Google Open Source on board.
Other organizations, like GitHub, Amazon, OSS Capital, GitLab, Weaviate and Sourcegraph believe in this effort as well and are supporting the process with their generous donations. OSI also welcomes individual donations.
"Deep Dive: Defining Open Source AI" Webinar Speakers & Schedule
OSI called upon the Open Source community to contribute to the conversations and collective thinking. OSI opened a call for presentations to be given in a Deep Dive webinar series focused on identifying the foundational principles of Open AI. These speakers have been selected to present precise problem areas in AI and clear suggestions for solutions:
Arielle Bennett – The Alan Turing Institute
Thierry Carrez – OpenInfra Foundation
Danish Contractor – RAIL
Jennifer Ding – The Alan Turing Institute
Mark Dingemanse – Radboud University
Justin Dorfman – Sourcegraph
Ivo Emanuilov – University of Sofia
Denny George – Tattle Civic Tech
Mary Hardy – Microsoft
Katharina Koerner – Tech Diplomacy Network
Andreas Liesenfeld – Radboud University
Alianda Lopez – Radboud University
Monica Lopez – Holistic AI
Samantha Mandell – Sourcegraph
Siddharth Manohar – Data Governance Consultant
Daniel McDuff – RAIL
Michael Meehan – Diveplane
Mike Nolan – Open@RIT
Tarunima Prabhakar – Tattle Civic Tech
Rohan Singh Rajput – Headspace
McCoy Smith – Lex Pan Law
Davanum Srinivas – AWS
Anne Steele – The Alan Turing Institute
Dimitris Stripelis – NevronAI
Jutta Suksi – VTT Technical Research Centre of Finland
Alek Tarkowski – Open Future Foundation
Luis Villa – Tidelift & Creative Commons
Kirstie Whitaker – The Alan Turing Institute
Tammy Zhu – Sourcegraph
Webinars will be held Tuesday through Thursday between September 26 and October 12 (daily schedule). Each session will include a live Q&A with attendees. Registration is free, and single registration gains you access to all of the webinars in the series. The webinars will culminate in the community panels and working sessions at All Things Open conference in Raleigh, North Carolina, from October 15-17.
Comment on the Draft of the "Open Source AI Definition"
A release candidate of the Open Source AI Definition will be available for public discussion at All Things Open, on October 17. Interested parties can review the full schedule of the global drafting and review process.
Sponsors
The "OSI Deep Dive: Defining Open Source AI" event is made possible by the support of these sponsors:
Others interested in offering support can contact OSI at [email protected].