environmental sustainability
By Michael Baker | May 25, 2015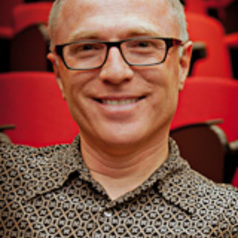 After more than a year since the Ebola pandemic appeared in West Africa, Liberia – one of the worst hit countries – has been declared free of the virus. However, the initial global response was not encouraging. Despite having the knowledge and technology needed to contain the outbreak, help was initially sluggish and poorly effective. This situation illustrates one of the major lessons from the history of pandemics: that they are strongly influenced by health inequalities. Pandemics are epidemics that spread widely and cross borders. In many respects, the world is a safer place for those concerned about these emerging infectious diseases – advances in science, particularly molecular biology, information technology, and epidemiology give us unprecedented tools for understanding, tracking and managing emerging threats...
Press Release | Frontiers |
March 24, 2014
Frontiers – a community driven open-access publisher and research networking platform – is pleased to announce the launch of a new open-access journal: Frontiers in Nutrition...the latest addition to the "Frontiers in" journal series and will publish scientific investigations and research of the highest quality relevant to eating behavior, clinical nutrition, food science technology and more.
Rachel Cernansky | Ensia |
December 12, 2016
Frank Morton has been breeding lettuce since the 1980s. His company offers 114 varieties, among them Outredgeous, which last year became the first plant that NASA astronauts grew and ate in space. For nearly 20 years, Morton's work was limited only by his imagination and by how many different kinds of lettuce he could get his hands on. But in the early 2000s, he started noticing more and more lettuces were patented, meaning he would not be able to use them for breeding...