hardware development
By Joshua Pearce | November 14, 2016
The maker movement intersects deeply with open source. When I think of open source I normally think of the most hardcore bleeding-edge software or hardware development. But the maker movement has a long-established sharing culture, which really is nothing less than pure open source. The source code is a little different, however. For example, consider Nicole Curtis, the maker celebrity and TV star of Rehab Addict...
By Paul Croft | June 1, 2016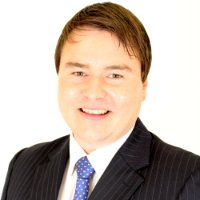 Today we're seeing open hardware projects and businesses succeed for the first time in history. Why, and what do they look like? The story of the Ultimaker and its user community proves that being open is in fact sustainable and may even go a step further to say that that sharing and collaboration are genuine routes to innovation. Let's go back several years to a makerspace in Utrecht, a big city in the Netherlands. The founders of Ultimaker, a premium 3D printer manufacturer, were inspired by the potential of 3D printing, and experimenting with the open source designs of the RepRap project...