Hashed Health
Mike Miliard | Healthcare IT News |
February 22, 2017
At HIMSS17 on Wednesday, IEEE Computer Society and the Personal Connected Health Alliance hosted a day-long event focused on the potentially transformative promise of an intriguing innovation: Blockchain. Kicking off the symposium, "Blockchain in Healthcare: A Rock Stars of Technology Event," Tamara StClaire, previous chief innovation officer at Conduent Health (formerly known as Xerox Healthcare), made the case that the bitcoin-derived secure digital ledger technology could just maybe offer the answer to an array of vexing healthcare challenges – not least of which is interoperability...
Press Release | Hyperledger |
October 3, 2016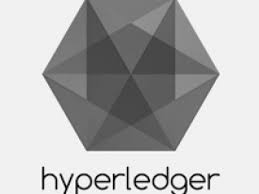 Today, Hyperledger is announcing the formation of the Hyperledger Healthcare Working Group (HLHC Working Group)...The HLHC Working Group's mission is to house and foster technical and business-level conversations about appropriate applications for blockchain technology in the healthcare industry. These conversations will be broad and educational, but will eventually focus on identifying opportunities for near-term collaboration between participants on common software to implement a given application. If appropriately scoped and resourced, these conversations could lead to one or more proposals for new software development efforts to be hosted at Hyperledger.
Press Release | Hyperledger |
December 28, 2016

Hyperledger Project, a collaborative cross-industry effort created to advance blockchain technology, announced today that eight new members have joined the project to help create an open standard for distributed ledgers for a new generation of transactional applications. Last month, Hyperledger announced it reached 100 active members in less than one year, a huge milestone for the open source project, hosted by The Linux Foundation...