Health IT developers
Troy Parks | AMA Wire |
December 11, 2015
As the year draws to a close, we're taking a look at five of the topics that struck a special chord with the medical community throughout 2015. Burdensome regulations and technology have led physicians to spend considerable time struggling with their electronic health records (EHR). Fortunately, policymakers and health IT developers are starting to take note...
As of April 5, 2021, the U.S. ONC Cures Act Final Rule Compliance Timeframe is in effect. Healthcare providers, Health IT developers, Health Information Exchanges (HIEs), and Health Information Networks (HINs) will have until October 6, 2022, to provide patients with access to all their Electronic Health Information (EHI). There are several requirements that providers, developers, and exchanges must adhere to. Among them are Conditions and Maintenance of Certification requirements for Information Blocking, Communications, and Application Programming Interfaces (APIs). To help you navigate this compliance timeframe, we've asked our J P System's HL7 FHIR® expert, Jay Lyle, what does one need to know about APIs and data standards. Jay has been co-chair of the HL7 Patient Care Work Group for 8 years and is an expert in HL7 data standards development and APIs.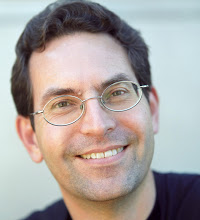 Today I have the honor of presenting a guest blog by David McCallie MD, SVP Medical Informatics, Cerner. He summarizes the collective feeling of the industry about the trajectory of interoperability..."I have been honored to have served on the HIT Standards Committee from its beginning in 2009. As I reach my term limits, I have reflected on what we have all learned over the past six years of helping to define the standards for the certified EHR technology that lies behind the Meaningful Use program...