machine intelligence
By Josh Simmons | December 21, 2016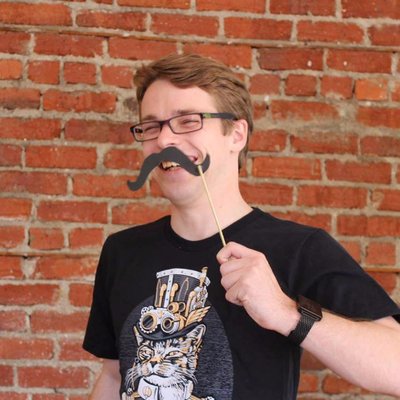 Open source software enables Google to build things quickly and efficiently without reinventing the wheel, allowing us to focus on solving new problems. We stand on the shoulders of giants, and we know it. This is why we support open source and make it easy for Googlers to release the projects they're working on internally as open source. We've released more than 20-million lines of open source code to date, including projects such as Android, Angular, Chromium, Kubernetes, and TensorFlow. Our releases also include many projects you may not be familiar with, such as Cartographer, Omnitone, and Yeoman...
Cheryl Swanson | The Motley Fool |
September 3, 2016
Glucose-monitoring contact lenses for diabetics, wrist computers that read diagnostic nanoparticles injected in the blood stream, implantable devices that modify electrical signals that pass along nerves, medication robots, human augmentation, human brain simulation -- the list goes on. That's not an inventory of improbable CGI effects from the latest sci-fi movie, it's a list of initiatives being tackled by Alphabet's Google Life Sciences research unit, recently rebranded Verily...
Raja Koduri | Computer Business Review |
May 5, 2017
Artificial intelligence has attracted significant attention recently, and yet many of the most popular examples we've seen demonstrating its potential benefits have been esoteric proof-of-concepts, such as mastering chess or finding cat videos on the internet. While these developments have helped pave the way for further breakthroughs, they've also left many people asking where the tangible benefits are and what the era of machine intelligence really means to the real world...