medical knowledge graph
Robert Rowley | CIO |
March 29, 2017
Electronic Health Records (EHRs) have come a long way. Over 80 percent of physicians use them in their offices, and nearly all hospitals have implemented EHRs as well. Spurred by the HITECH portion of the 2009 Recovery act, Meaningful Use has put money on the table for physicians and hospitals to adopt and use EHRs. It also defined what kinds of features an EHR must have in order to be Certified. Legacy systems took on these new requirements by adding to their offerings (sometimes referred to as "bolt-on solutions")...
Press Release | Flow Health |
November 29, 2016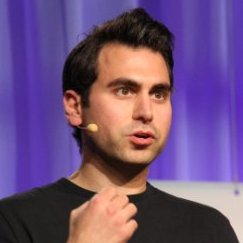 Flow Health today announced that it has formed a five-year partnership with the U.S. Department of Veterans Affairs (VA) to build a medical knowledge graph with deep learning to inform medical decision-making and train artificial intelligence (AI) to personalize care plans. The partnership's fundamental objective is to understand the common elements that make certain people susceptible to particular diseases, pinpointing effective treatments and identifying possible side effects in order to inform care decisions...