public health threats
Darius Tahir | Politico |
March 11, 2020
The U.S. health care system is on the leading edge of many technologies - except when it comes to passing information between doctors, laboratories, and public health officials. And that could add another snarl to the already troubled effort to test for coronavirus. Overreliance on faxing, phones and paper records is problem enough in ordinary times. Adding thousands of coronavirus tests a day will test the ability of providers, labs, and public health officials to keep track of all the results. Because not all results are automatically downloaded into physicians' records, the doctors may need to log into laboratory web portals or, if all else fails, turn to faxes and phones to learn test results.
Kim Reilly | Homeland Preparedness News |
June 25, 2019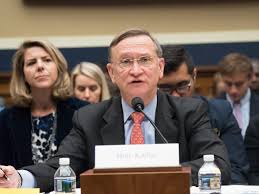 The Pandemic and All-Hazards Preparedness and Advancing (PAHPA) Innovation Act, S. 1379, became law on Monday with the president's signature, prompting accolades from national stakeholders, company executives and federal lawmakers. The far-reaching law ensures the United States will be better prepared to respond to a wide range of public health emergencies, whether man-made or occurring through a natural disaster or infectious disease. Overall, the law aims to bolster the nation's health security strategy, strengthen the country's emergency response workforce, prioritize a threat-based approach, and increase communication across the advanced research and development of medical countermeasures (MCMs), among numerous provisions contained in the law.
Although Hurricane Harvey's floodwaters have largely receded, public health threats are emerging over polluted floodwater and contaminated drinking water. Chemical pollution from damaged industrial sites, flooded toxic waste site, and contamination by infection-causing bacteria have been the main causes of concern. The U.S. Environmental Protection Agency (EPA) warned residents and cleanup workers who might be exposed to floodwaters to take precautions due to hazards such as dangerous debris, bacteria, and other contaminants. This article will review some of those public health threats.