Secure Messaging
Press Release | Black Book Research |
April 16, 2018
Highly functional, highly customizable integrated EHR, Practice Management, Revenue Cycle Management and ICD10/ Coding products are proving to be the sought after technology solution of choice for groups and clinics with 12 or more practitioners according to the nearly 19,000 total EHR users responding to the six month client satisfaction poll released today. Cloud-based mobile solutions for on-demand data with access to practice actionable insight into financial performance, compliance tracking and contractual quality goals received the top interest by groups in the replacement mode (93 percent), followed by Telehealth/Virtual Visit Support (87 percent) and Speech Recognition Solutions for hands-free data entry (82 percent).
Press Release | 2020health, 3Millionlives |
March 13, 2013
If the NHS is serious about going digital it should continue to build on an existing partnership with the VHA and continue to revolutionise healthcare, says the report "Making connections - A transatlantic exchange to support the adoption of digital health between the US VHA and England's NHS" developed jointly by the VHA, 3Millionlives and published by 2020health. Read More »
Erica Galvez | Health IT Buzz |
September 5, 2012
Individuals with serious mental illnesses are 2.6 times more likely than the general public to develop cancer and nearly twice as likely to end up in an emergency or inpatient department with a serious injury, according to recent studies conducted at Johns Hopkins. Read More »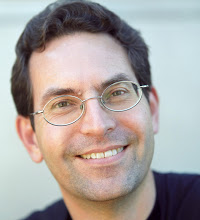 As promised last week, I've read and taken detailed notes on the entire 962 page MACRA notice of proposed rulemaking (NPRM) so that you will not have to. Although this post is long, it is better than the 20 hours of reading I had to do! Here is everything you need to know from an IT perspective about the MACRA NPRM...What is the MACRA NPRM trying to achieve with regard to healthcare IT? The MACRA NPRM proposes to consolidate components of three existing programs, the Physician Quality Reporting System (PQRS), the Physician Value-based Payment Modifier (VM), and the Medicare Electronic Health Record (EHR) Incentive Program for eligible professionals (EPs), creating a single set of reporting requirements. The rule would sunset payment adjustments under the current PQRS, VM, and the Medicare EHR Incentive Program for eligible professionals...
Press Release | National Association for Trusted Exchange (NATE) |
April 17, 2017

The National Association for Trusted Exchange (NATE) today welcomed the Health Record Banking Alliance (HRBA) as its newest association member. HRBA is a non-profit organization founded in 2006 to promote consumer-centered, consumer-controlled, comprehensive, lifetime electronic health records. The Health Record Banking Alliance advocates for a consumer-centered, unified, lifetime electronic health record. After consumers visit a healthcare provider, they should request that their provider send a copy of their visit summary to an account that they have established with a trusted private repository...
The My HealtheVet portal created by the U.S. Department of Veterans Affairs (VA) enables veterans to create and maintain a web-based Personal Health Record (PHR). It also provides access to health education information and resources, comprehensive self-entry health journals, self assessment tools, and other electronic services for interacting with the VA such as online prescription refill requests, health and wellness reminders, and secure messaging. Read More »
Britain's 2020Health.Org has just released a major report outlining how the United Kingdom can transform its healthcare system by enhancing its existing collaboration effort with the U.S. Veteran's Health Administration (VHA) and by sharing technology, knowledge and lessons learned on the effective use of Telehealth, PHR, and EHR systems. Entitled "Making connections - A transatlantic exchange to support the adoption of digital health between the US VHA and England's NHS", the report lays out step by step how Britain's National Health Service (NHS) can create a digital revolution that can significantly enhance its ability to provide health care. Read More »
Molly Bernhart Walker | FierceMobileHealthcare |
October 2, 2013
The Veterans Affairs Department has rolled out a suite of apps for clinicians and patients that pull information from the Veterans Health Information Systems and Technology Architecture electronic health record. [...] Read More »
Joe Conn | Modern Healthcare |
March 22, 2013
The healthcare arm of the Veterans Affairs Department and the United Kingdom's National Health Service are teaming up under a three-year agreement to swap leaders, staff and ideas about the use of healthcare information technology by the two huge government-financed systems, according to a new joint report. Read More »
Press Release | WELL Health Technologies Corp. |
December 2, 2021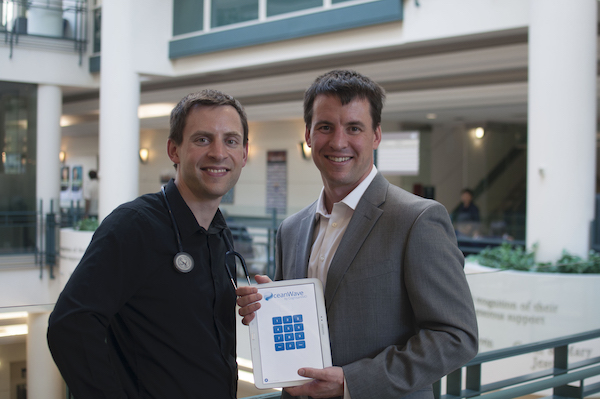 WELL is pleased to announce the acquisition of CognisantMD whose Ocean platform includes a full suite of virtual patient engagement tools, including online appointment booking, secure messaging, appointment reminders, and digital forms as well as in-clinic check-in kiosks and tablets. Each month, Canadians complete over 800,000 patient engagements with their healthcare providers using Ocean's digital tools. Ocean has built unparalleled interoperability, with integrations into over 18 EMRs, Electronic Health Records (EHRs), and provincial healthcare assets and third-party technology platforms using industry-leading open standards including HL7 FHIR5.
David J. Shulkin | Federal Practitioner |
May 1, 2016
Is VA health care really "all that different" from what veterans would find in the private sector? As someone who spent more than 25 years managing private sector health care organizations and recently joined VA as its under secretary for health, I've had the unique opportunity to compare the health care systems. Over the past several months, I've met with veterans and their families, veterans service organizations, VA clinicians, facility staff, and veteran employees at all levels...