shareable medical records
Greg Slabodkin | Health Data Management |
August 24, 2016
Apple's recent acquisition of health startup Gliimpse is the latest in a long series of strategic moves by the Cupertino, Calif.-based company to capture mindshare and market share in a healthcare industry increasingly reliant on data. News of the tech giant's purchase of Gliimpse—a personal health record aggregator—did not come from Apple, which does not comment on its acquisitions or the strategy behind them. Reports of the acquisition first surfaced in Fast Company, a business magazine that covers the technology industry...
Press Release | J P Systems |
October 12, 2015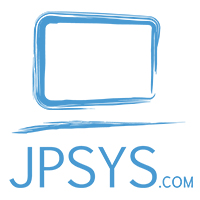 J P Systems, Inc. was awarded a $100 million (ceiling) contract from the Veteran's Administration to standardize medical terminologies. The overall purpose of the work is that of patient safety. When doctors use standard terms, healthcare providers all over the world are better able to understand the details of patient records written by different doctors over many decades, even in different countries and languages. Continuity and accuracy count a great deal. As Dr. Robert M. Califf, Vice Chancellor for Clinical Research from Duke University says: "People are dying because we don't use the same names for the same things!"