South Dakota
The acquisition, installation, and use of 'open source' electronic health record (EHR) systems have continued to spread across South Dakota and many other states across the U.S. See the map of healthcare facilities running some variant of the open source VistA electronic health record (EHR) system in South Dakota and surrounding states. Read More »
Mark Trahant | Yes! Magazine |
July 28, 2017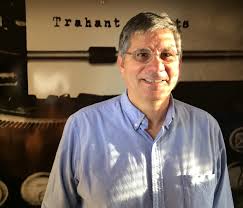 Senate Republicans campaigned against Obamacare for seven years. Yet there was never an alternative that had support from a majority of their own party. The problem is simple: Many (not all) Republicans see health care programs that help people—the Affordable Care Act, Medicaid, etc.—as welfare. Others look at the evidence and see these programs that are effective: insuring people, creating jobs, supporting a rural economy, and actually resulting in better health outcomes. Evidence-based success stories...
Press Release | Medicity |
March 21, 2018
Medicity, a leading expert in clinical data aggregation and interoperability, announced its partnership with the Wyoming Department of Health to form a statewide, medical community-owned health information exchange (HIE). Following a thorough assessment of the state's health information environment, the Wyoming Department of Health (WDH) determined the need to establish a secure venue for providers to obtain patient information across the state. The Wyoming Frontier Information Exchange (WYFI), a centralized repository of clinical data for participating patients, will utilize Medicity's data aggregation and interoperability capabilities to meet the needs of its population's health, while improving quality of care.