US National Institutes of Health (NIH)
Richard Van Noorden | Nature.com |
November 21, 2014
The Bill & Melinda Gates Foundation has announced the world's strongest policy in support of open research and open data. If strictly enforced, it would prevent Gates-funded researchers from publishing in well-known journals such as Nature and Science...
By Sheryl P. Denker | May 25, 2017
The Open Science Prize, a new initiative from the US National Institutes of Health (NIH), Howard Hughes Medical Institute (HHMI) and the Wellcome Trust, encourages and supports open science approaches that generate benefit to society, advance research and spur innovation. An integral component of the selection process is demonstrated use and generation of open data, so PLOS is proud that this year's winner of the Open Science Prize is PLOS author and evolutionary, computational biologist Trevor Bedford of the Fred Hutchinson Cancer Research Center in Seattle, Washington...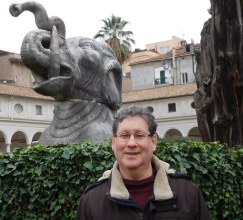 February marks the celebration of creation of the Open Source Initiative (OSI) in 1998. OSI created the standard definition of the term Open Source that helped guide many of LPI's initiatives today. Through the past year, open source provided many opportunities to organizations to continue to work, implement their projects, and continue reaching out to communities. Here are just a few examples of how open source provides opportunities through the face of COVID-19. The COVID-19 crisis brought out all the creativity of the open source movement. In every area of innovation--open source software, open data, open collaboration, and even open equipment--companies and research institutes have addressed medical and public health needs quickly. This article highlights some of the initiatives in each area.