Web of Science
June Javelosa | Futurism |
April 8, 2017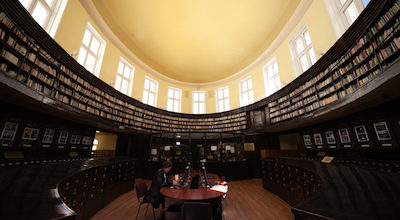 The Initiative of Open Citations (140C) announced today that science papers' reference lists will now be accessible to anyone. As explained on their website, "citations are the links that knit together our scientific and cultural knowledge. They are primary data that provide both provenance and an explanation for how we know facts. They allow us to attribute and credit scientific contributions, and they enable the evaluation of research and its impacts. In sum, citations are the most important vehicle for the discovery, dissemination, and evaluation of all scholarly knowledge"...
By Mark Patterson, and Catriona MacCallum | October 30, 2017
It is enormously satisfying when a good idea captures the imagination and takes off and that's precisely what happened with the Initiative for Open Citations (I4OC) over the past 6 months. Citations are the way that researchers communicate how their work builds on and relates to the work of others and they can be used to trace how a discovery spreads and is used by researchers in different disciplines and countries. Creating a truly comprehensive map of scholarship, however, relies on having a curated machine-readable database of citation information, where the provenance of every citation is clear and reusable. With the launch of I4OC that map, and the potential for anyone to use it to explore the scholarly landscape, comes much closer...
By Aaron Tay, Bianca Kramer, and Ludo Waltman | July 3, 2020
The value of open and interoperable metadata of scientific articles is increasingly being recognized, as demonstrated by the work of organizations such as Crossref, DataCite, and OpenCitations and by initiatives such as Metadata 2020 and the Initiative for Open Citations. At the same time, scientific articles are increasingly being made openly accessible, stimulated for instance by Plan S, AmeliCA, and recent developments in the US, and also by the need for open access to coronavirus literature. In this post, we focus on a key issue at the interface of these two developments: The open availability of abstracts of scientific articles. Abstracts provide a summary of an article and are part of an article's metadata. We first discuss the many ways in which abstracts can be used and we then explore the availability of abstracts. The open availability of abstracts is surprisingly limited. This creates important obstacles to scientific literature search, bibliometric analysis, and automatic knowledge extraction.