Medsphere Adds Population Health Solution to OpenVista Electronic Health Record
Press Release | Medsphere |
January 28, 2015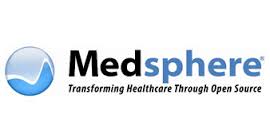 Open source health IT leader introduces Population Health to centralize and customize patient data for care providers, affordably enhance system through VistA community
January 28, 2015 -- CARLSBAD, Calif.--(BUSINESS WIRE)--Medsphere Systems Corporation, the leading provider of affordable and interoperable electronic health record (EHR) solutions, today introduced OpenVista® Population Health, a Windows-based solution that gives clinicians much greater flexibility in how they provide care for both individual patients and broader patient populations.
"The addition of OpenVista Population Health is worth noting particularly because it serves as an example of how development happens in the VistA community," said Medsphere President and CEO Irv Lichtenwald. "VistA enhancements are coming from the Department of Veterans Affairs (VA), the Indian Health Service (IHS) and numerous sources outside the federal government. To the benefit of our clients and the entire VistA community, including VA and IHS, all that functionality can be folded back into OpenVista and other versions for much, much less than the cost of internal development. This application validates the cost savings of Medsphere's community development model."
Irv LichtenwaldOpenVista Population Health enables breadth of information by giving clinicians the ability to create multiple panels for patients with common characteristics, i.e., age, diagnosis, community, etc. When information depth is required, clinicians can also use Population Health to see a complete view of patient conditions.
OpenVista Population Health retrieves key patient information from various components of the OpenVista database and brings it together under a single, user-friendly interface. The solution provides coordinated views of traditional healthcare information from community, population and public health perspectives via core functions:
Identify and manage different patient populations with shared characteristics
Integrate the view of patient conditions and minimize siloed care management
Provide an intuitive interface with the diverse patient data elements in the OpenVista database
Facilitate the review of clinical quality measures to enable improved healthcare delivery
The OpenVista Population Health tool was originally developed as a Population Management component in the IHS's Resource and Patient Management Solution (RPMS), a comprehensive EHR for acute and ambulatory environments based on the much lauded VistA system created by the VA. A Medsphere client, the IHS made Population Management available outside the agency, enabling inclusion in OpenVista.
Medsphere's OpenVista is the commercialized version of the VistA EHR created and developed by the U.S. Department of Veterans Affairs (VA) over 20 years ago and credited with helping turn the agency into a national leader in quality patient care. Using open source code available from the VA through the Freedom of Information Act (FOIA), OpenVista can be implemented much more quickly and affordably than traditional proprietary solutions.
About Medsphere and OpenVista
Founded in 2002 and based in Carlsbad, Calif., Medsphere Systems Corporation is an award-winning organization of clinical and technology professionals working to make quality health IT solutions accessible to organizations of virtually any size, shape or budget. Medsphere's OpenVista is a portfolio of clinical products and services that leverages an electronic health record (EHR) system developed by the Department of Veterans Affairs. This VistA EHR is widely credited with helping transform the VA into the nation's most efficient and clinically effective healthcare organization. OpenVista, the most fully commercialized VistA offspring, is a responsible reapplication of the VA's $8.5 billion investment, which recent studies show have yielded billions in benefits, primarily from the near elimination of medication administration issues and duplicate testing.
Medsphere's subscription pricing model enables hospital systems and integrated delivery network customers to pay for OpenVista from their operating budget with no upfront costs or back-end balloon payments. Expert implementation and other services facilitate rapid transition to a paperless clinical environment based on best practices and evidence-based medicine in 9 to 12 months. Medsphere is a founding member of the Open Source Electronic Health Record Alliance (OSEHRA) and actively nurtures the VistA ecosystem, a global community of customers, partners, and other collaborators who drive health IT innovation to the benefit of all.
Learn more about Medsphere at www.medsphere.com.
Contacts
Medsphere Systems
David Macfarlane
760-692-3751
[email protected]
MeasureMeasure