OSEHRA Awarded VA Open Source Technical Support Contract
Press Release | OSEHRA, BITS |
February 22, 2016

Arlington, VA – The Open Source Electronic Health Record Alliance (OSEHRA) is pleased to announce that it has been awarded the Open Source Technical Support and Working Group Services for VA VistA Contract by the U.S. Department of Veterans Affairs (VA).
The contract scope includes identifying and analyzing available open source software that fulfills VA requirements or enhances functionality, as well as support for Technical Working Groups through which VA can collaborate with the open source community. "We approach this contract with great enthusiasm as a way to continue the momentum the entire open source community has generated for EHR users, both in VA and the private sector globally," said Dr. Seong K. Mun, President and CEO of OSEHRA.
Seong K. Mun"This program has the potential to dramatically improve the visibility of open source alternatives for VA, as well as establish a baseline of code quality that will maximize the benefit of adopting open source code. It is a logical next step in the open source innovation initiative launched by VA, and we hope it will evolve into a key component of the VistA Evolution program. I thank the entire OSEHRA open source community for their continued efforts in demonstrating that open innovation is a powerful business model in health IT."
The OSEHRA Team includes Business Information Technology Solutions, Inc. (BITS), an organizational member of OSEHRA and a Service-Disabled Veteran-Owned Small Business. BITS is an experienced VA contractor with extensive expertise in VA VistA and OSEHRA VistA. Their analytical support will complement OSEHRA's existing open source support infrastructure, which already provides software repository and certification services, as well as support for multiple open source work groups.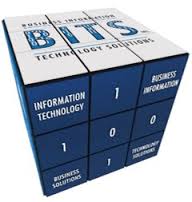 The total contract is three years, inclusive of a base year and two option years. Following the best practices of the open source methodology and open community engagement, OSEHRA will use its April Innovation Webinar (3PM Eastern Time on April 19, 2016) to give the community a detailed look at the program and invite comments and participation. For further details, see www.osehra.org.
###
OSEHRA is a nonprofit organization dedicated to accelerating innovation in electronic health record software and related technology. Founded in 2011, OSEHRA is a rapidly growing open source community with over 1,500 registered members representing 160+ industry, academic, and government organizations. OSEHRA supports an open, collaborative community of users, developers, and researchers engaged in advancing health IT. OSEHRA hosts software repositories for managing applications such as the U.S. Department of Veterans Affairs' VistA electronic health record, Blue Button, popHealth®, and others. OSEHRA is a member of global industry associations including the American National Standards Institute (ANSI), the Healthcare Information and Management Systems Society (HIMSS), Health Level 7 (HL7), Open Source Initiative (OSI), and Integrating the Healthcare Enterprise (IHE).
BITS
Also known as "The BITS Group," provides professional services and lifecycle IT consulting support to Federal Government customers in the Health, Civilian, and Defense markets. Serving customers since 2003, BITS uses a holistic approach to addressing the people, process, technology, and data aspects of the most difficult customer challenges. Their focus on agility enables rapid customer response, and they continually look for opportunities to realize greater efficiency and cost savings for customers. Their dedicated employees are located throughout the U.S.