Preventive Health Pioneer Dr. Michael McNamara Joins uBiome's Advisory Board
Press Release | uBiome |
August 26, 2016
uBiome, the leader in microbial genomics, welcomes Dr. Michael McNamara to its scientific advisory board. Dr. McNamara is the Medical Director at Dr. McNamara Premium Healthcare in Monaco, which specializes in preventive diagnostics using Magnetic Resonance Imaging and CT scanning along with blood analysis to produce a complete medical check-up.
San Francisco, CA (PRWEB) August 26, 2016 -- uBiome, the leading microbial genomics company, continues to consolidate its team of scientific advisors with the appointment of Monaco-based Dr. Michael McNamara, a pioneer in preventive diagnostics.
Dr. McNamara grew up in the U.S., undertaking his university and medical studies at the University of Michigan, followed by an internship in medicine and surgery in San Diego, California. He subsequently specialized in Radiology and Advanced Heart Scanning at UCSF. In 1986, he was appointed to create the first European hospital-based Magnetic Resonance Imaging (MRI) scanning facility at the Princess Grace Hospital of Monaco, remaining as Chief of Department until 2003. He then founded Monte-Carlo LifeCheck, the first facility in Europe to perform preventive medicine check-ups utilizing three-dimensional total body scanning technology.
Dr. McNamara is currently active in the development of all-natural powerful evidence-based personalized preventive health supplements for a wide range of cardiovascular, cancer, and degenerative diseases.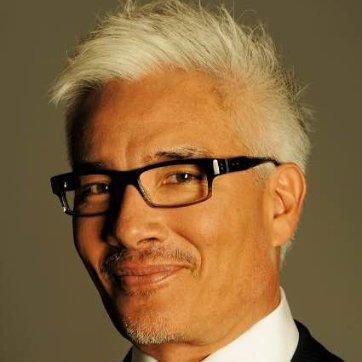 Dr. Michael McNamaraDr. McNamara co-edited the medical textbook "MRI And The Body," has authored and co-authored more than 80 scientific papers and book chapters, and delivered over 150 medical scanning and heart disease lectures around the world including a keynote speech at Dubai's prestigious "Festival of Thinkers." Dr. McNamara is a naturalized Monaco citizen.
uBiome is the world's leading microbial genomics company. It applies next generation high-throughput DNA sequencing technology to generate detailed analysis of the human microbiome, the ecosystem of trillions of bacteria which coexist in and on the human body. Individuals can get their own microbiomes tested by providing a straightforward self-swabbed sample, returned by mail. Test analysis currently allows citizen scientists to explore five different sites – gut, oral, nose, genitals, and skin.
Many of the bacteria found in the microbiome play crucial roles in supporting life. For example, gut bacteria aid with digestion and the synthesis of vitamins. Pathogenic bacteria, however, can also be associated with a range of conditions, some very serious, such as celiac disease, inflammatory bowel disease – including both Crohn's disease and ulcerative colitis, irritable bowel syndrome, esophageal reflux and esophageal cancer, Clostridium difficile infection, colorectal cancer, and many others.
Dr. McNamara says: "The ground-breaking progress that uBiome is making is truly significant. I've long been a proponent in my own work of the exciting role that technology can play in helping healthcare professionals to make early diagnoses – crucially catching disease before it becomes difficult or impossible to treat. We accept that MRI and CT scanning enable us to see inside the body, and blood analysis is obviously invaluable, enabling us to implement life-saving treatments to reverse and prevent disease. Now we're ready to add microbiome testing into this powerful mix, opening a window into the microorganisms living in and on a patient's body. I believe that in the next five years, microbiome testing is going to lead a revolution in healthcare."
Jessica Richman, Co-founder and CEO of uBiome, says: "We are honored that Dr. McNamara has agreed to join our scientific advisory board. Together, we share the view that DNA sequencing technology can – and must – contribute to healthcare. Dr. McNamara shares our view that microbiome analysis has the potential to become a routine, but vital, diagnostic tool for health professionals."
uBiome was launched in 2012 by scientists and technologists educated at Stanford and UCSF after a crowdfunding campaign raised over $350,000 from citizen scientists, around triple its initial goal. The company is now funded by Andreessen Horowitz, Y Combinator, and other leading investors.
uBiome's mission is to use big data to understand the human microbiome by giving users the power to learn about their bodies, perform experiments, and see how current research studies apply to them.
Contact:
Julie Taylor
[email protected]
415.212.9214