HIMSS14: Report on Open Source Health IT Tracks at the HIMSS Conference in Orlando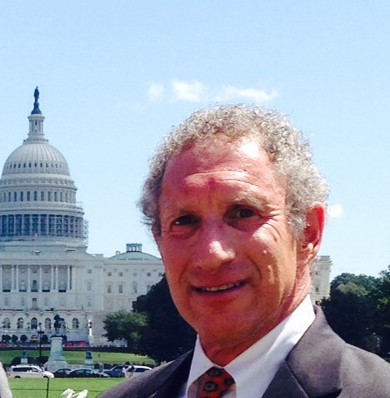 Marc WineI am writing from the floor of the HIMSS14 conference in Orlando, Florida. This has been so far an incredibly exciting conference as the core principles of open source in healthcare that I have been working on for more than a decade are now becoming mainstream. One sees this all over the conference with presentations, discussions and exhibits around open source software, such as VistA, as well as other keys "open" concepts such as interoperability, open data/data liquidity, open innovation, and collaboration. And in addition, it has been good to catch up with so many friends.
The "open health" theme began on Sunday when there were two major 5-hour tracks on open source software, the first one hosted by the Open Source Electronic Health Record Agent (OSEHRA) on open source EHRs, in particular, VistA, and the second one bringing together all the key stakeholders in RPMS, the Indian Health Service's (IHS) derivative of VistA.
The momentum for VistA was particularly evident as there were not only a large number of VistA-related presentations, as we outline in our "Open Source at HIMSS14" guide, there were also many VistA businesses, such as DSS, Inc., with booths on the exhibit floor at HIMSS14. To get a full scope of the "VistA breakout" at the HIMSS14 conference, and the increasing collaboration between the VistA community and the non-profit organization, we went to the OSEHRA booth to talk to Don Hewitt, the business development director for OSEHRA.
According to Hewitt, OSEHRA is connecting the refined project strategy of the VA Health Informatics, called VistA Evolution, with the open source VistA re-engineering. Hewitt pointed out that "the goal for OSEHRA is to serve its stakeholders by aligning with VistA Evolution." This strategy was outlined on Monday during the Modernizing VistA session. VA Director for Health Informatics Dr. Terry Cullen emphasized the VA's commitment to open source. Dr. Cullen explained that the VA's will implement an open and extensible EHR system and establish interoperability between VA and the modernized DoD EHR while re-engineering VistA to support the best care for Vets and Service Members anywhere.
This means that OSEHRA is positioned with VA now to advance the evolution of VistA through collaboration and working arrangements across a broader area of health IT vendors like the VA T4 and DoD businesses. By expanding participation and corporate membership in OSEHRA, the open source market community can expect to work within the leading growth that is planned to deliver VA/DoD interoperability plus expand the global open source VistA marketplace.
The VA-OSEHRA collaboration project is programming an advanced interoperable immunization module using VIVIAN, the VistA Visualization and Namespace tool that makes it simple to find and re-engineer VistA programs. This visualization tool was publicly unveiled during the 28th VistA Community Meeting (VCM) in Sacramento, California, last month, where it brought the house down.
Hewitt explained, "The VA open source immunization project will begin to show some results of open code that offers a showcase for businesses to come in and take a look and learn how they can collaborate through OSEHRA." Moreover, "developers then can and join and contribute their expertise in ways that will enable VistA EHR content and Web services for expanding the availability of open source VistA EHRs and products."
Aligning OSEHRA and VA strategies in support of VistA Evolution promises to raise the bar for collaborating open source health informatics products that will enhance the newly emerging Web-based public-private sector infrastructure. Hewitt emphasized that "when we have tools like VIVIAN exposing and simplifying the code for re-engineering VistA plus performance-based demonstration techniques for creating open source VistA products, I can go to businesses and say, don't you want to be a part of this alliance?"
According to VA's Dr. Cullen, "Eight percent of VA IT certified informatics professionals work for VA interoperability today. By 2017 VA will have architecture and framework that support interoperability, Meaningful Use and open exchange with partners."
The importance of collaboration between VA informatics and OSEHRA is that open source VistA will benefit and impact public-private sector adoption of Health IT that will engage a revenue-generation open marketplace. The expanding open source VistA products that will result can catalyze the competition to more efficiently share open data and empower veterans, providers and consumers alike across the nation and around the globe.