Ushahidi - An Open Source Disaster & Crisis Management Mapping Tool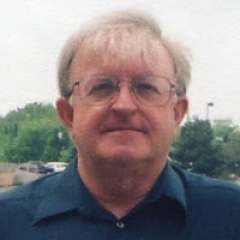 Peter GroenUshahidi is a non-profit technology company specializing in developing open source software (OSS) for information collection, visualization, communications, and mapping. The core platform is built on the premise that gathering crisis information from the general public provides new insights into events happening in near real-time. It can also be used to help organizations marshal efforts to assist areas facing manmade or natural disasters that are not well covered in the mainstream media.
The Ushahidi platform is a collaborative project created by volunteers and managed by a core team. It was initially developed to map reports of violence in Kenya after the post-election fallout at the beginning of 2008. Most of the development team comes from different countries in Africa, including Kenya, Ghana, South Africa and Malawi. They also have contributors in the U.S. and Europe.
Major Partners providing development resources, funding, and support for Ushahidi include the Ford Foundation, Knight Foundation, Humanity United, Google, Mozilla, Cisco, ICT for Peace, FrontlineSMS, Omidyar Network, MacArthur Foundation, and other organizations. Clients of Ushahidi include the World Bank, the United Nations, and Al-jazeera.
Ushahidi Platforms & Products
Ushahidi Platform – This platform is released under the GNU Lesser General Public License (LGPL) and is free for you to download and use. The Ushahidi platform give you rich information mapping tools that allow you to filter data by time so that you can see when things happened and where it happened on a map. The Ushahidi Platform allows you to easily collect information via text messages, email, twitter and web-forms.
SwiftRiver Platform – This platform helps you curate real-time data and analysis on any topic or interest relevant to you or your organization. It enables filtering and verification of real-time data from channels like Twitter, SMS, Email and RSS feeds. SwiftRiver helps users discover nascent relationships and trends in data sets that may appear to be unrelated.
CrowdMap - It allows you to set up your own deployment of the Ushahidi Platform without having to install it on your own web server. CrowdMap is the fastest, simplest installation of the Ushahidi platform. Within minutes you'll be up and running with your own installation, mapping reports events and visualizing information. Whether it's a natural disaster, epidemic, or political crisis, CrowdMap is built to handle information coming out of a crisis.

Examples of Ushahidi Deployments – See http://community.ushahidi.com/deployments/
Recent Articles on Ushahidi
Conclusion
Ushahidi has proven to be a valuable 'open source' tool countries and communities should use during major disasters or crises. Information about many other high quality open source disaster & emergency management tools to consider using (e.g. GDIN, HAN, InSTEDD, Sahana) can be found on Open Health News (OHNews).