Tenzing Medical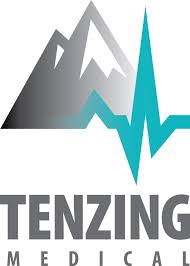 Historically, hospitals have been naïve consumers of electronic health records. Hospitals typically spend 25 million dollars on their electronic health records. While hospitals and healthcare executives have, for many years, made decisions on procuring cutting-edge medical technologies, information technology has been relegated to vendor solutions.
Tenzing Medical, LLC is comprised of healthcare and medical experts that have experience in the development and procurement of electronic health information. It is Tenzing Medical's mission to help guide healthcare institution to make better and more efficient information technology choices. Tenzing Medical is interested in health information at all levels beginning at the medical evaluation through the reporting of medical metrics [See A Cost Solution For Hospitals]
EHR Deployment
Oroville Hospital is a California Private Independent acute care Hospital. There are 24 clinics and practices, 135 beds, regional reference lab, 160 physician, and 1500 employees. After shopping for available proprietary products, the president and CEO, Robert J. Wentz found VistA by chance. Oroville Hospital quickly began shopping for Vista Suppliers and found FOIA VistA preferable. The Tenzing Medical concept began. Aware that rampant change was around the corner, the Oroville Hospital team replaced the CIO, began in-house development of Vista, and partnered with open source development community and World VistA.
Oroville Hospital is also responsible for certifying STAGE 1 of Vista, allowing hospital the ability to collect the government incentive through VistA. Oroville Hospital was within the first 100 hospitals to obtain meaningful use. While implementing VistA Oroville Hospital found no significant decrease in patient volume. They experienced no disruption in cash flow due to EHR implementation. Overall, there was a tolerable effect on profitability during implementation [See Oroville Hospital, A Success Story].
Clinical Standardization
Oroville Hospital found there was a positive effect on profitability after deployment. They had developed standardized order sets based on diagnosis and current evidence. The Oroville Hospital team examined the workflow evaluation and procedures of the hospital. They found that VistA improved the efficiency and reduced errors by streamlining the process and reducing unnecessary steps in the workflow. It became evident that the most effective way to use the software was by evaluating the workflow, then as necessary, redesigning.
VistA Development
Harnessing the power of the most robust EHR in the world, Tenzing develops world class software. Coupled with the speed and flexibility of the web, we put rich content driven applications into the right hands [See A Winning Technology].
Tenzing Medical LLC.
2600 Orodam Blvd E.
Oroville, CA 95966
P: (530) 538-0123
Company Information [Email]
Homepage: Tenzing Medical