American Health Care Act (AHCA)
Lydia Ramsey | Business Insider |
March 19, 2017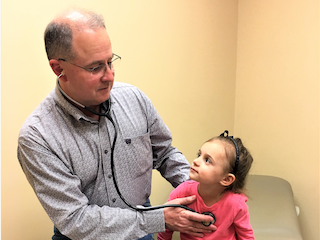 Dr. Bryan Hill spent his career working as a pediatrician, teaching at a university, and working at a hospital. But in March 2016, he decided he no longer wanted a boss. He took some time off, then one day he got a call asking if he'd be up for doing a house call for a woman whose son was sick. He agreed, and by the end of that visit, he realized he wanted to treat patients without dealing with any of the insurance requirements. Then he learned about a totally different way to run a doctor's office...
Mark Hagland | Healthcare Informatics |
March 14, 2017

On Monday, March 13, Healthcare Informatics Editor-in-Chief Mark Hagland interviewed two healthcare industry observers regarding current developments in federal healthcare policy. Hagland interviewed Jeremy Miller and Miranda Franco just hours before the news broke of the "scoring" of the American Health Care Act (AHCA), the healthcare legislation introduced by Republican leaders of the House of Representatives on March 6, to replace elements of the health insurance provisions of the Affordable Care Act (ACA), passed by Congress and signed into law in March2010 by President Barack Obama...