Andriod
Christine Abernathy | Facebook Open Source |
July 15, 2016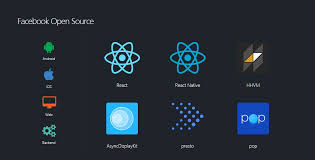 With more than 1.65 billion people on Facebook and more coming online every day, our engineers are hard at work making sure that our services work smoothly for everyone. Part of this work involves streamlining our processes so we can keep moving fast as we continue to scale: We build tools that enable engineers to work more easily across platforms, automate testing to catch problems sooner, and help improve the overall performance of our products...
Seth Robinson | The VAR Guy |
May 3, 2016
It used to be a clear sign of geekiness. People who were into Linux would rave about its benefits and flexibility…as long as you knew how to install your own OS, dig around for the hardware drivers you needed, and be a master of command-line instructions. For a world building technical literacy through more user-friendly front-end systems, Linux was a niche reserved for technology enthusiasts...