Cyber Resilience: Protecting Data and Immunizing Software
Two of the most innovative and impactful cyber security technologies will be featured in a one hour webinar. Cyber Reliant uses a unique shredding technology to protect data at rest, in transit, and in use. RunSafe Security transforms (or "stirs") existing software binaries on devices and in embedded systems to cyber harden them against memory corruption, supply chain, and zero-day attacks. Both of these technologies function under the assumption of breach. Don't miss this opportunity to hear about these two game-changing cyber technologies and ask the presenters your questions.
- James Murphy, President, Mission Essential Solutions, LLC
Please join us in this webinar as we explore two important technologies that are able to protect data and repel large scale cyber attacks
TOPIC: SECURING AND PROTECTING DATA AND THE SYSTEMS THAT SUSTAIN IT DURING UNCERTAIN TIMES
Webinar date: APRIL 21, 2020
Reserve your webinar spot with Ricardo Bueno President/CEO of Cyber Reliant Corporation and Joe Saunders Founder/CEO of RunSafe Security
The Cyber Security threat landscape is ever-evolving. Every year, attackers add new techniques and capabilities to their arsenal, increasing their ability to evade detection and attack your systems. Zero-day threats, advanced malware, and ransomware are able to easily evade anti-virus solutions that are simply too slow to respond to the constant stream of emerging threats. The majority of malware in the wild is obfuscated to sneak past perimeter-based defenses. Because of these threats, both government organizations and private enterprises need to consider implementing data security that protects the data directly.
Cyber Reliant Platform
Cyber Reliant's Platform solution assumes the network and computing environment are hostile, and directly defeats insider threats, data exfiltration from malware, and ransomware attacks. With Cyber Reliant's Platform, the intruder's ability to make use of access is defeated by defenses built into the data itself; at rest, in use, and in transit. Cyber Reliant's Platform is the only NSA-approved and Patented high assurance, quantum-resistant data protection method now available in the marketplace - defeating any adversary's attempt to access and use critical data, even if the adversary has successfully breached an organization's perimeter cyber defenses.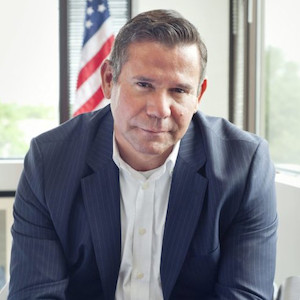 Rick BuenoCyber Reliant delivers a paradigm shift in data protection. Originally deployed within the US Military and Intelligence communities, Cyber Reliant's platform is now available to commercial critical infrastructure companies. Legacy cyber risk management is built upon perimeter defense, but recent breaches have proven that perimeter models are not successful at protecting against unauthorized possession and access to data.
Presenter: Rick Bueno
Rick Bueno, President and CEO of Cyber Reliant, is an experienced visionary with a history of developing and executing strategic initiatives. He has broad experience developing cybersecurity technologies in the commercial, defense, intelligence, and special operations community.
RunSafe Security
RunSafe Security is the pioneer of a patented cyber hardening transformation process designed to disrupt attackers and protect vulnerable software assets.
At RunSafe Security, our objective is to enable our customers to maintain continuity of operations. We do that by using our patented cyber hardening process for embedded systems and devices to disrupt attacker economics, reduce vulnerabilities, ensure operational continuity, and protect the integrity of communications. RunSafe Security is the pioneer of a unique cyber hardening technology for vulnerable embedded systems and devices.
The company is led by former U.S. government cybersecurity specialists who know how attackers think about problems, how they weaponize attacks, and how they choose targets. With the ability to make every embedded system and device functionally identical but logically unique, RunSafe Security renders threats inert by eliminating attack vectors, significantly reducing vulnerabilities, and denying malware the uniformity required to propagate. By precluding a single exploit from spreading across devices, RunSafe Security disrupts the traditional economics of attacks and denies the routine tactics and techniques that attackers prefer. Finally, the odds of an attacker compromising a vulnerability are in the defender's favor.
Presenter: Joe Saunders
Joe Saunders is the founder and CEO of RunSafe Security, a pioneer of cyberhardening technology for embedded systems and devices and industrial control systems. He leads a team of former U.S. government cybersecurity specialists who know how attackers think about problems, how they weaponize attacks and how they choose targets. A 25-year veteran of many national security and cybersecurity roles, Joe is on a personal mission to transform cybersecurity by challenging outdated assumptions and disrupting the economics that motivate hackers to attack. Over his career, Joe has built and scaled technology into companies servicing both private sector and public sector security needs.
Prior to forming RunSafe Security, Joe advised, invested, and supported multiple security and risk management companies, including Kaprica Security, which had one of its core lines of business acquired by Samsung. He also served in several advisory functions with Sovereign Intelligence, Distil Networks, and Analyze Corp. In addition, Joe worked as the director of Thomson Reuters Special Services, where he helped law enforcement agencies identify national security threats, including theft of intellectual property.
Joe was also a member of the management team and VP, Business Development at TARGUSinfo, which was acquired by Neustar for $650M in 2011. Joe is a frequently sought-after speaker and panelist and is regularly asked to author articles on cybersecurity issues related to critical infrastructure, especially on topics relevant to supply chain risk mitigation, container security, and connected devices. Joe has a BS degree in mathematics from the University of Michigan, a MS in predictive analytics from Northwestern University, and an MBA from George Mason University. He is the founder of Children's Voice International, a 501(c) 3 non-profit which helps displaced, abandoned, and trafficked children restore their lives.