Angular JS
By Swapnil Bhartiya | October 19, 2016
Judy Gichoya is a medical doctor from Kenya who became a software developer after joining the open source medical records project, OpenMRS. The open source project creates medical informatics software that helps health professionals collect and present data to improve patient care in developing countries. After seeing how effective the open medical records system was at increasing efficiency and lowering costs for clinics in impoverished areas of Africa, she began hacking on the software herself to help improve it. Then she set up her own implementation in the slums outside Nairobi, and has done the same for dozens of clinics since. This is a classic story of open source contributors, who join in order to scratch an itch. But Gichoya was a doctor, not a programmer. How did she make the leap?
By Don Watkins | August 19, 2016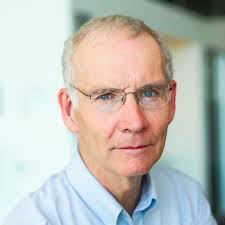 How do you introduce a woman whose very life is the epitome of humanitarian efficacy? Judy Gichoya is a Kenyan medical doctor specializing in radiology and an experienced programmer who's accelerating the growth of OpenMRS. According to its website, "OpenMRS is a software platform and a reference application which enables design of a customized medical records system with no programming knowledge." Judy first got interested in computers in high school, prior to entering medical school she learned to program at a technical college and through online resources on the internet...
OpenMRS held its first annual World Wide Summit for interested participants and contributors (including developers and implementers) in Singapore from December 8-14, 2015. The World Wide Summit meeting is designed to create a collaborative global space to share and discuss work and ideas about OpenMRS, showcase innovative development that has occurred over the last year, and support an OpenMRS Hackathon. This first annual summit was planned to build, support and grow the OpenMRS community as well as the OpenMRS software suite. The conference was attended by over 100 participants from 6 continents. There were more than 50 sessions by close to 30 speakers.