Attention Deficit Hyperactivity Disorder (ADHD)
By Rikard Grossman-Nielsen | July 21, 2021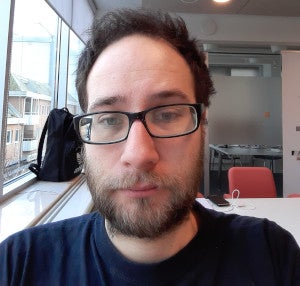 For a long time, attention deficit hyperactivity disorder (ADHD), autism, Asperger syndrome, dyslexia, and other neurodiverse conditions were considered things that hold people back. But now, many researchers and employers recognize that neurodiversity is a competitive advantage, especially in technology, and especially when certain accommodations are provided. This is certainly true for me. I'm a 39-year-old teacher in Sweden diagnosed with ADHD and Asperger's (also referred to as Autism Level 1). I'm also an intermediate Linux user and use it daily for Java programming, productivity, and gaming. I've been using Linux since the late 1990s, and I've learned ways open source programs can be made more accessible for people with these conditions.
Ethan A. Huff | Natural News |
January 3, 2015
Children who take mind-altering medications like Ritalin (methylphenidate) and Adderall (amphetamine and dextroamphetamine) for attention deficit hyperactivity disorder (ADHD) have been shown in a new peer-reviewed study to perform worse in school than if they weren't taking the substances at all...
Staff Writer | The Japan Times |
January 10, 2016
The next frontier for the tech sector is the human brain. A new breed of neuro-hacker is finding ways to capture and manipulate brainwaves to improve health, with potential to help the severely handicapped. A number of the innovations were on display at the Consumer Electronics Show in Las Vegas, where computer scientists and biomedical experts showcased ways to tap into and use brain signals...