HIMSS18: Key Exhibitor Booths for Open Solutions, Collaboration, and Interoperability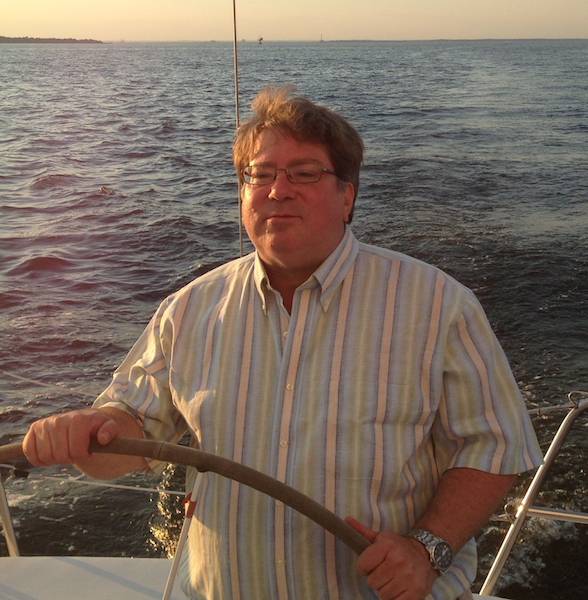 Roger A. MaduroThe annual gargantuan HIMSS conference is back at Las Vegas with over 40,000 participants, over a thousand exhibitors, and more than 600 presentations. As we saw last year in Orlando, more than half of the conference presentations are focused on applications based on open source such as FHIR and Blockchain, and a great emphasis on open solutions for interoperability. With so many presentations and exhibits, it is impossible to provide a full overview. Below are a few of some of the most interesting exhibits of open solutions this year.
As in previous years, the Interoperability Showcase is always a good place to start (Booth: 11955). Interoperability is the hottest subject in health information technology today. The White House has made it a priority and the catastrophes caused by hurricanes in the East Coast and the Caribbean, as well as firestorms in California and the West Coast revealed how vulnerable Americans are to natural disasters. More than 16 million Americans were forced to evacuate, and as we detail in this article, almost none of those refugees, emergency medical personnel, or shelter workers caring for them, were able to access their medical records. The need for Americans to have access to their medical records during natural or man-made disasters has become a national security issue.
This year's Interoperability Showcase will occupy 34,000 square feet of the convention center. Participants will be able to see displays, in real time, of the exchange and use of data through interoperability profiles and standards with products in the marketplace.
One of the key companies to connect with at the Interoperability Showcase is HLN Consulting. HLN's President, Dr. Noam H. Arzt, has just been selected to serve on ONC's Trusted Exchange Framework Task Force that is working on nationwide health information interoperability. Dr. Arzt will be demonstrating some of HLN's open source software technology at the Interoperability Showcase as part of a public health electronic case reporting (eCR) use case. And this will be a golden opportunity for those who seek an open source approach to health IT interoperability to discuss their ideas with Dr. Arzt.

In addition below are half-dozen exhibits from companies and organizations committed to open solutions.


DSS, Inc. (Booths 11955 and 4449) is a leading software and services company that creates and delivers advanced health information technology solutions. For 25 years, healthcare organizations have benefited from its technical and service integration expertise. DSS has extensive experience working with federal, private and public healthcare facilities to modernize their legacy systems and to improve efficiencies for clinical and administrative users through breakthrough technology. DSS is currently implementing its open source electronic health system (EHS) at more than 200 mental health clinics and 26 hospitals in the State of New York and over 130 community health centers in the State of Tennessee. DSS will be releasing and demonstrating a major upgrade to its EHS during HIMSS18.



Humetrix (Booth 10243) offers a suite of medical apps for consumers, providers, healthcare organizations and government agencies around the world that empower anyone to take control of their healthcare decisions and improve patient-provider communications. Humetrix is committed to improving patient safety and enabling cost-effective healthcare. Apps: iBlueButton for mobile health record access and exchange; Tensio to monitor blood pressure; SOS QR for emergency care and disaster preparedness. At HIMSS18 Humetrix will unveil a Medicare Blue Button FHIR API Enabled iBlueButton Mobile Platform.



Kanteron Systems (Booth 10549) is a Healthcare IT – Biomedical Informatics company that helps healthcare providers and technology vendors manage imaging and genomic data effectively for precision medicine applications at the point of care. Kanteron's award-winning and pioneering TMIS platform (Translational Medical Information Server) allows a pragmatic and vendor-neutral integration of multimodality radiology imaging, digital pathology, clinical genomics, pharmacogenomics, and biosensor data. This enterprise health IT solution that drives continuity of care, reduces care gaps and ensures early initiation of preventative care, improving health outcomes by enabling a seamless connection between disparate technologies.


MedicaSoft (Booth 11626) will be showcasing their powerful Universal Health Record platform, NXT, and two of the products that run on it, ehr.NXT, a cloud-based EHR and HealthCenter, a patient portal and PHR. All of these products are architected using the HL7 FHIR standard at their core, cloud-based, fully interoperable, and have a low total cost of ownership.



The Open Source Electronic Health Record Alliance (OSEHRA) will be at Booth 10516. OSEHRA is a nonprofit organization dedicated to accelerating innovation in electronic health record software and related health IT. Founded in 2011, OSEHRA is a rapidly growing open source community with over 850 registered members representing 160+ industry, academic, and government organizations. Additionally, OSEHRA hosts software repositories for applications such as VistA, Blue Button, and popHealth®. OSEHRA is a member of global industry associations including ANSI, HIMSS, HL7, IHE, & OSI.


RosettaHealth (Booth: 11418) is a cloud-based interoperability platform that scales for big data — moving over 5,000,000 electronic health records per month. RosettaHealth's SaaS solution is highly secure and connects to any EHR, HIE, network, repository or system. It connects using any of the protocols of health information exchange including, but not limited to, HL7, VPN, XDR, Direct, FHIR, etc. RosettaHealth absorbs the labor and complexity of interoperability, and costs 50% less than other solutions.
RosettaHealth will be hosting a "community" of organizations making true strides in breaking down health data exchange barriers at HIMSS 2018. Joined by HASA, the community HIE for North, South and West Texas, IMAT Solutions, SocialClime and Shatzkin Systems in HIMSS Booth #11418, RosettaHealth will showcase how it takes a diverse cast of HIEs, vendors, and startups to make health data exchange truly work. "It's no secret that breaking down the barriers of health data interoperability is a major challenge in the healthcare arena, which will surely be a major discussion topic at HIMSS 2018," said Buff Colchagoff, CEO of RosettaHealth. "This HIMSS we're demonstrating how ubiquitous health data exchange comes to life when you act as a community."
One of the innovative companies in the area of interoperability presenting at the HIMSS conference for the first time is Fluidity Health. Their care coordination application, which is platform agnostic, demonstrates the ability to push and pull data between VistA, Cerner, Allscripts and an additional sample EHR instance. Their application, CareHub, brings together, in a HIPAA compliant way, a patient's "circle of care", doctors, nurses, caregivers, and family members, placing the patient squarely in the middle. The result is better care coordination and a high degree of satisfaction by users, which leads to better care delivery outcomes. CareHub will be demonstrated at the Healthcare Services Platform Consortium (HSPC) kiosk at the Department of Veteran's Affairs booth (11955). CareHub leverages apifocal's groundbreaking open source messaging fabric.
Changelog: 3/8 Added mention of Fluidity Health's CareHub.
Posted March 5, 2018 - 5:30pm by Roger A. Maduro