HIMSS17 - Open Health Guide to the HIMSS Conference in Orlando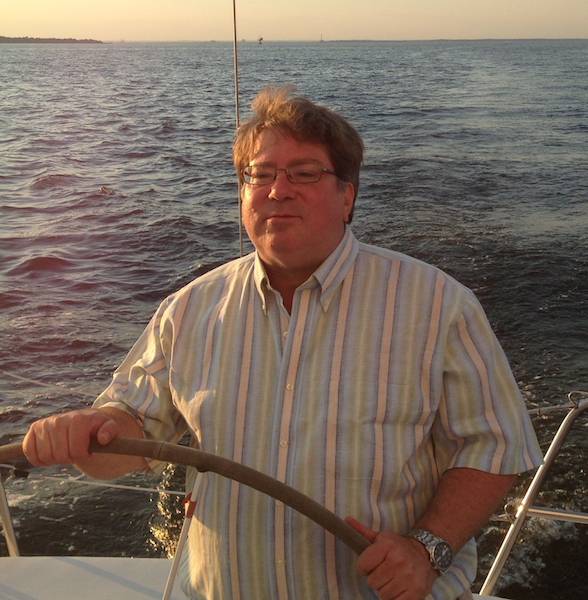 Roger A. MaduroThe HIMSS17 Conference taking place in Orlando, FL, is clearly the turning point for open source in the healthcare information technology industry. Although the label "open source" is barely mentioned in the program, the fact is the majority of the presentations at the conference are either based directly on open source technologies or open health concepts. These include the large number of presentations on interoperability, FHIR, and the open/modular Medicaid IT revolution.
This is the first iteration of the Open Health News guide to #HIMSS17. We are starting today with a guide to the companies that have booths and exhibits at the conference. We will be updating this guide on a daily basis as we find more details on the open solutions that are being proposed by commercial health IT vendors. The bulk of the open source solutions are to be found in the presentations at the conference. We will have separate guides for the presentations.
There is so much interest in open health solutions at the HIMSS17 conference that OSEHRA put together a meeting for Sunday, February 19 Sunday, 5:00PM – 6:30PM EST in room W310B on the 3rd floor of the convention center.
Companies at HIMSS17 with Open Solutions

APEX DATA SOLUTIONS, LLC.
Apex Data Solutions provides enterprise architecture platforms, point-of-service (POS) data capture, data management, and federation solutions. Our interoperable technologies integrate seamlessly across enterprise platforms and POS data reconciliation systems; offer new capabilities empowering End User and Patient Experiences; support disparate enterprise shared services; and are scalable, extensible, and configurable, designed to evolve as customer workflows and business processes change.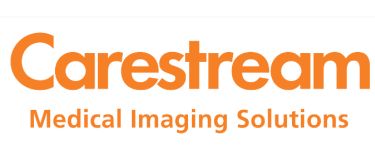 CARESTREAM HEALTH, INC.
Carestream's Clinical Collaboration Platform is a powerful enterprise image data management solution that is available on-site or in the cloud. It makes patient clinical data and images available to clinicians and other stakeholders. The platform's Unified Core enables standards-based integration with an existing ecosystem, streamlines security administration and delivers a scalable deployment.
CLOUDERA
Cloudera delivers the modern platform for data management and analytics. The world's leading organizations trust Cloudera to help solve their most challenging business problems with Cloudera Enterprise, the fastest, easiest and most secure data platform built on Apache Hadoop and the latest open source technologies.
COGNOSANTE

Cognosante provides consulting technology, and BPO services to healthcare organizations specializing in Health Reform initiatives. The company works with state and Federal agencies in developing, managing, and executing complex healthcare information programs and infrastructures. Its expertise includes health insurance marketplaces, enrollment reconciliation, healthcare standards, modular system integration, health informatics, Medicaid, health information exchange, and fraud, waste, and abuse.
DSS, INC.

DSS is a leading health information technology (HIT) software development and systems integration company. For more than 20 years, healthcare organizations have benefited from our technical and service integration expertise. DSS has extensive experience working with federal, private and public healthcare facilities to modernize their legacy systems and to improve efficiencies for clinical and administrative users.
HEALTHCARE SERVICES PLATFORM CONSORTIUM (HSPC)


The Consortium was founded on May 21, 2013 by Intermountain Healthcare, Louisiana State University and the Veteran's Administration to refocus how healthcare applications are developed. In the short time since HSPC launched, 270+ contributors have joined our cause—including leading healthcare and government organizations, healthcare tech vendors and a venture-led group of investors supporting HSPC-centric portfolio companies.
HENRY ELLIOTT & COMPANY, INC.

For over 25 years, we have specialized exclusively in nationwide staff augmentation of highly skilled Veterans Affairs VistA experts along with Healthcare IT professionals experienced with InterSystems Caché, Ensemble, HealthShare and M/Mumps technology. Our technical consultants are also proficient with Medical Software that includes, but is not limited to, Epic, GE (IDX), Antrim/ Sunquest and Meditech. Separately we assist with the location of direct hire candidates with similar profiles.
INNOVATION MAKERSPACE
Become a healthcare maker! Hands-on tools for fun, learning, design, invention, and creation! Makerspaces are creative, do-it-yourself spaces where people gather to create, invent, and learn. We have a 3D-printer, CNC tools, LittleBits, and IoT platforms, from Arduino to Raspberry Pi. Come by and, by the end of HIMSS17, build a working prototype of your idea to improve patient, provider, or user experience. Follow Chuck Webster, MD (@wareFLO on Twitter) for news, photos, and videos!
INTERSYSTEMS CORPORATION

InterSystems is the engine behind the world's most important applications. In healthcare, finance, government, and other sectors where lives and livelihoods are at stake, InterSystems is the power behind what matters. Founded in 1978, InterSystems is a privately held company headquartered in Cambridge, Massachusetts (USA), with offices worldwide, and its software products are used daily by millions of people in more than 100 countries.
MEDAL, INC.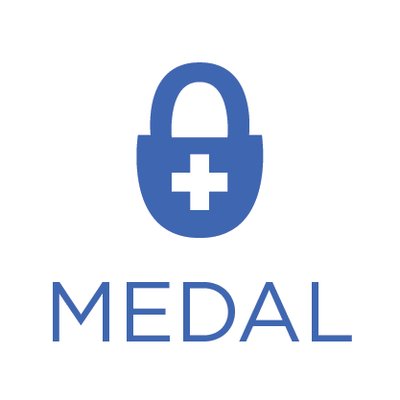 Medal installs in seconds and can aggregate data from existing medical records systems and repositories, providing a 'Google-like' search that recognizes clinical synonyms and medical terminology from a variety of data formats, creating opportunities to improve health care, save money, and assist research. Medal is uniquely positioned to play a major role in helping realize the goal of interoperability and can integrate with and standardize a variety of pre-existing formats through FHIR. For more information see here.
MEDICASOFT

MedicaSoft improves the quality of healthcare outcomes and the efficiency of care delivery worldwide by delivering advanced health information technology solutions, including Electronic Health Record (EHR) and Personal Health Record (PHR) software and HISP secure messaging services. MedicaSoft employs the use of modern technology and open, standards-based architecture to design flexible systems for providers and patients that support data interoperability, integration, and patient engagement.
MULESOFT

MuleSoft provides the most widely used integration platform for connecting any application, data source or API, whether in the cloud or on-premises. With Anypoint Platform®, MuleSoft delivers a complete integration experience built on proven open source technology, eliminating the pain and cost of point-to-point integration. Anypoint Platform includes CloudHub™ iPaaS, Mule ESB™, and a unified solution for API management™, design and publishing.
NEXTGEN HEALTHCARE

NextGen Healthcare provides open solutions that help practices foster healthier communities, drive better outcomes, and lower costs, while placing patients at the center and leveraging cloud technology. We enable value-based care with a cost-effective, interoperable, and scalable EHR, patient engagement, care management analytics, and consulting services. We help practices drive financial success through revenue cycle and practice management solutions and navigate new regulations. A key technology is Mirth Connect, an open-source cross-platform HL7 interface engine that enables bi-directional sending of messages between systems and applications and supports numerous data formats and healthcare data standards.
NITOR INFOTECH PVT. LTD.

We are Healthcare ISV preferred technology partner providing IT solutions. We have technology expertise with Microsoft, Open Source, BI and third party technologies for building world class software products and services. Our IoT experts have built readily deployable and customizable solution accelerators and frameworks.
OPTUM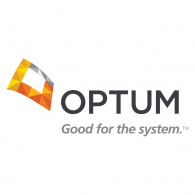 Optum is a leading health services and innovation company dedicated to helping make the health system work better for everyone. With more than 94,000 people worldwide, Optum combines technology, data and expertise to improve the delivery, quality and efficiency of health care. Optum uniquely collaborates with all participants in health care, connecting them with a shared focus on creating a healthier world.
OSEHRA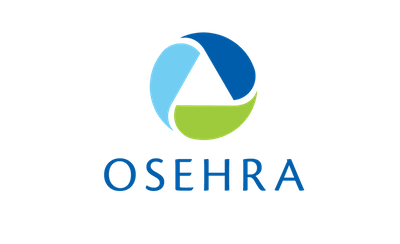 OSEHRA's mission includes the creation of a vendor-neutral community for the creation, evolution, promotion and support of an open source Electronic Health Record. This community will operate with the transparency and agility that characterize open source software initiatives. This entails not only the development of a community of software experts, clinicians, and implementers, but also a robust ecosystem of complementary products, capabilities and services. OSEHRA's vision is to be the hub of open source software efforts in the health information technology community. OSEHRA leverages the collective resources of the Alliance to drive innovation, and be an honest broker to the health information technology community.
RIVET LOGIC


Rivet Logic is an award-winning consulting, design and systems integration firm that helps leading organizations build riveting digital experiences, and the solutions to manage and optimize them. Digital experiences that engage all types of users – customers, employees, all stakeholders. Most regarded for its deep technical expertise, Rivet Logic enables organizations to fully leverage the power of industry-leading open source and cloud software.
ROSETTAHEALTH

RosettaHealth moves over 1,000,000 electronic health records per month. Our solution is a highly secure, SaaS based integration engine that provides a single interface to connect to any health exchange medical system. This solution is multi-lingual speaking all of the protocols of health information exchange including, but not limited to, HL7, VPN, XD*, Direct, FHIR, etc. RosettaHealth absorbs the complexity of moving electronic medical records.
SCINOTE

We are a dynamic team of PhDs in life sciences and experienced software engineers, who are passionate about scientific data management and open source software. We are constantly up-to-date with the cutting edge science and the latest trends in software development. We believe scientists deserve a free and easy-to-use software for their everyday work habits, that is why we designed sciNote Open Source Electronic Lab Notebook (ELN) where every scientist can safely store and manage their data.
SIMPATICO INTELLIGENT SYSTEMS INC.

Developers of SMILE, a proven, enterprise-class Clinical Data Repository (CDR) built around the HL7 FHIR standard and powered by HAPI, a platform that has been used to successfully integrate healthcare data for over 15 years. SMILE CDR leverages the FHIR specification to power the next generation of specialized healthcare apps while supporting legacy data via adaptors to other standards. SMILE CDR helps organizations overcome data barriers to adopting and extending their healthcare applications.
Posted February 19, 2017 - 1:26pm by Roger A. Maduro