HIMSS20 - The Open Health Companies That Were Going to Participate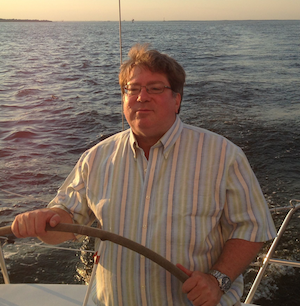 Roger A. Maduro
The HIMSS20 conference has been cancelled as a result of concerns due to the global spread of the coronavirus. Although the conference is not taking place, we have decided to publish a variation on our annual HIMSS conference Open Health Guide. Open Health News has published Open Health Guides to HIMSS conferences almost since our founding. They were widely read with thousands of reads each.
So they are now a tradition for our publication and there were many great open health companies that were going to have exhibits at the HIMSS20 conference as well as presentations. Dominant health IT vendors spend over a billion dollars a year in PR and marketing for their lock-in solutions. Unable to match that kind of PR power, the annual HIMSS conference has been one of the few opportunities where Open Health companies have had to present their solutions to the world.
Below are some of the noteworthy companies that were going to exhibit and present at the HIMSS20 conference. The presence of open health companies and solutions continues to grow at every conference. As with previous HIMSS conferences, more than three-quarters of the conference presentations were going to feature technologies powered by open source in areas such as Artificial Intelligence, Blockchain, Machine Learning and Interoperability (such as the FHIR-based solutions).
We are going to contact several of the presenters to see if they can write articles that contain the stories of the presentations they had planned on giving at the HIMSS20 conference.
1nformatics LLC is a technology consulting firm helping healthcare and public sector organizations build data capabilities and accomplish data-enabled project goals. We provide critical problem-solving at the intersection of technology and program objectives, helping our customers accelerate outcomes and returns on technology investments.
AudioCARE Systems is the consummate provider of automated communications between healthcare facilities and patients. Our Telephony, Web and Text Messaging applications help customers improve patient care while reducing no-shows, increasing collections and reducing operating costs. We offer enterprise-wide solutions to patient contact needs in areas of appointments, billing, pharmacy, lab results, surveys, etc.

Cloudera - Data is the new currency of great business outcomes and successful initiatives. Whether it's mapping cancer genes, providing better public services, understanding customers or any number of endeavors that depend on data, Hortonworks makes the seemingly impossible possible. Our hybrid cloud architecture allows customers to govern, secure and manage data of any kind, at any scale, for any workload, in the cloud or on premises-throughout its entire lifecycle. Our 100% open-source solutions give organizations the freedom to innovate faster, without the restrictions of proprietary software.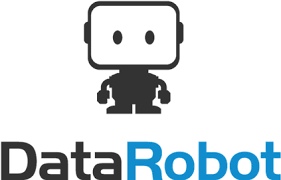 DataRobot helps enterprises embrace artificial intelligence (AI). Incorporating hundreds of the most powerful open source machine learning algorithms, DataRobot's platform automates, trains, and evaluates models in parallel, delivering AI applications at scale. DataRobot provides the fastest path to AI success for organizations of all sizes. DataRobot captures the knowledge, experience, and best practices of the world's leading data scientists, delivering unmatched levels of automation and ease-of-use for machine learning initiatives.

DSS, Inc. is a leading software and services company that creates and delivers advanced health information technology solutions. For 25 years, healthcare organizations have benefited from its technical and service integration expertise. DSS has extensive experience working with federal, private and public healthcare facilities to modernize their legacy systems and to improve efficiencies for clinical and administrative users through breakthrough technology. DSS is currently implementing its open source electronic health system (EHS) at more than 200 mental health clinics and 26 hospitals in the State of New York and over 130 community health centers in the State of Tennessee.
H2O.ai is a visionary Silicon Valley open source software company that created and reimagined what is possible. We are a company of makers that brought to market new platforms and technologies to drive the AI movement. We are the makers of, H2O, the leading open source data science and machine learning platform used by nearly half of the Fortune 500 and trusted by over 18,000 organizations and hundreds of thousands of data scientists around the world.
For more than 25 years, Henry Elliott & Company, has specialized exclusively in the provision of InterSystems technology based professionals for staff augmentation. We are a long standing partner of InterSystems. Our professionals are experienced with HealthShare, Ensemble, Caché and related software including: Veterans Affairs VistA, Epic, Indian Health RPMS, Antrim/Sunquest, GE (IDX) and others. We have grown to 60+ technical resources and 8 Account Management personnel. Our aim is to match the skills and experience of our professionals with the clients' specifications. If you need proven resources skilled in InterSystems technology please contact us.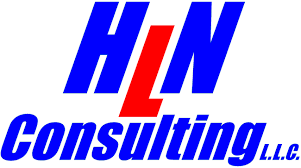 For more than twenty years HLN Consulting has been a leading health informatics consulting company focused on developing and supporting robust technical solutions addressing pressing public health needs. HLN is dedicated to the development, improvement, promulgation, and use of open source solutions in health information technology. Much of our open source work is focused on clinical decision support (CDS) applications built using OpenCDS, an open source clinical decision support platform. Key applicattions include ICE, our Immunization Evaluation and Forecasting service, and the Reportable Conditions Knowledge Management System (RCKMS), the decision support component of the national electronic case reporting (eCR) project.
Humetrix has pioneered the development of innovative patient-facing mobile health platforms, for care-coordination with the CMS and VA approved multi-award iBlueButton mobile app, emergency care with SOS QR offered worldwide, and chronic care management with TENSIO. A strong advocate of the Blue Button initiative and consumer-mediated health information exchange, Humetrix is also offering payors, providers, government organizations and IT companies its clinical data management and data analytics iBluebutton Cloud Services for direct integration into their existing patient and provider facing solutions.
InBody delivers bio-medical devices designed for non-invasive, simple self-testing that delivers accurate and precise test results without the need of supervision from a health practitioner. Organizations can integrate the data collected from InBody's automated blood pressure monitor and body composition analyzer into their digital health system using InBody's open API and cloud database. Increasing patient access to professional monitoring devices encourages patients to utilize preventive health services which can help increase early intervention, improve patient outcomes, and reduce healthcare costs.
InterSystems is the engine behind the world's most important applications. In healthcare, finance, government, and other sectors where lives and livelihoods are at stake, InterSystems is the power behind what matters(TM). Founded in 1978, InterSystems is a privately held company headquartered in Cambridge, Massachusetts (USA), with offices worldwide, and its software products are used daily by millions of people in more than 80 countries.
inwinSTACK is a leading provider of AI platform and cloud services, providing solutions to help enterprises accelerate digital transformation. We strive to leverage open-source applications to streamline the process for medical researches with deep learning and machine learning. We are a professional team of certified engineers and computer experts with expertise in cloud-native solutions and AI. Ari is inwinSTACK's AI appliance that delivers comprehensive and integrated services for the healthcare industry to build AI applications easier and efficiently.
iText Group is a global leader in PDF technology. With iText DITO, we provide business users with a powerful and convenient document generation solution. iText Group has a long history of high-quality software development. Our flagship product, the open-source iText Core library, is used by tens of thousands of developers worldwide to add PDF capabilities to their applications. Our diverse customer base includes many of the Fortune 500 companies - ranging from the technology, financial, travel and healthcare sectors, to small companies and government agencies.  Headquartered in Belgium, iText also has offices in the USA (Boston) and in Asia (Singapore and South-Korea).
j2 Global - eFax Corporate is the world's leading digital cloud fax technology for the enterprise, with more than 11 million customers worldwide. Our cloud fax technology solution replaces antiquated paper-based analog fax machines or on-side fax hardware with a highly secure online document transfer service. Documents can be exchanged by email, web, or integrated EHRs via APIs, for increased interoperability. As a HITRUST CFS Certified solution, we are your trusted partner, helping you meet the most stringent healthcare regulatory and compliance requirements.
MDIX provides consulting and support services for the open source MDMI Project. The MDMI Project is a unique solution for healthcare semantic interoperability. It utilizes a model driven approach providing shareable, re-usable, interoperability assets for Industry Standard, different Vendor, and Proprietary formats. MDIX has been used by organizations ranging from the VHA, SAMSHA, and the IPO Agency to EMR vendors such as Allscripts to hospital organizations such as Partners to small organizations such as Riverside Community Healthcare. The MDMI Project is also compliant with the Object Management Group's Model Driven Message Interoperability (MDMI) open Standard.
MedicaSoft creates modern, open, cost-effective, easy to implement and use, HL7® FHIR®-based software products that connect users with relevant data to improve healthcare quality and efficiency. MedicaSoft prides itself on having native FHIR in production for decades while supporting and delivering solutions to commercial/federal government clients. Our solid interoperable platforms incorporate best practices while meeting the vision of any health entity. MedicaSoft patients are put front and center while providers have access to seamless health information from any data source. MedicaSoft touts a robust EHR and a consumer-empowering PHR and is an accredited HISP provider offering Direct Secure Messaging services.
MinIO is pioneering the development of modern, high-performance object storage for the healthcare industry. MinIO's healthcare clients include leading hospitals, pharmaceutical distributors, insurers, EMR vendors and research institutions. Those clients use MinIO as the foundation for ML/AI (Spark, Presto, TensorFlow) and analytics use cases to backup and archival workloads. MinIO's object storage system is open source, software-defined and Amazon S3-compatible making it the world's fastest growing private cloud object store - with over 300M Docker pulls, over 19.3K GitHub stars and more than 6,250 members of its Slack community.
With over 15 years of hosting and cybersecurity expertise, Project Hosts is an industry leading Cloud Service Provider (CSP), delivering high performance, secure and compliant cloud-based solutions for Healthcare Providers, Payers, Medical Device Companies & ISVs. We specialize in managing and securing Windows-and Linux based solutions in Microsoft Azure, implementing the most rigorous cloud security standards including FedRAMP, DoD IL4 & IL5, HIPAA, HITRUST and ISO 27001. Healthcare organizations and ISVs rely on us to ensure they have a cloud solution that meets their business needs, budget, and most importantly, protects their PHI from unauthorized access or theft.
Red Hat's open source software solutions help healthcare customers achieve success in areas such as connected health, clinical reasoning and automated security & HIPAA compliance. Using open source software directly from the community, Red Hat provides enterprise-grade, high-performing cloud, Linux®, integration, middleware, storage, and virtualization technologies, as well as award-winning support, training, and consulting services to ensure success. That's why 100% of Fortune 500 healthcare companies rely on Red Hat.

Rivet Logic is an award-winning consulting, design and systems integration firm that helps leading organizations build riveting digital experiences, and the solutions to manage and optimize them. Most regarded for its deep technical expertise, Rivet Logic enables organizations to fully leverage the power of industry-leading open source and cloud software. Rivet Logic serves clients across a wide range of industries, including the National Academy of Sciences, Harvard University and Noridian Blue Cross/Blue Shield.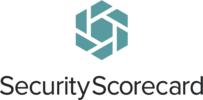 SecurityScorecard provides instant visibility into enterprise security posture as well as the cyber health of all vendors and partners in any organization's ecosystem. The platform uses trusted commercial and open-source threat feeds, and non intrusive data collection methods, to quantitatively evaluate and continuously monitor the security posture of thousands of organizations worldwide. SecurityScorecard delivers the most accurate, transparent, and comprehensive security risk ratings available for small to large enterprises in every industry sector.
Posted March 5, 2020 - 1:49pm by Roger A. Maduro