DataRobot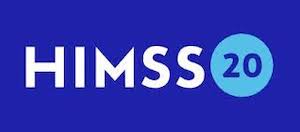 The HIMSS20 conference has been cancelled as a result of concerns due to the global spread of the coronavirus. Although the conference is not taking place, we have decided to publish a variation on our annual HIMSS conference Open Health Guide. Open Health News has published Open Health Guides to HIMSS conferences almost since our founding. They were widely read with thousands of reads each. So they are now a tradition for our publication and there were many great open health companies that were going to have exhibits at the HIMSS20 conference as well as presentations. Dominant health IT vendors spend over a billion dollars a year in PR and marketing for their lock-in solutions. Unable to match that kind of PR power, the annual HIMSS conference has been one of the few opportunities where Open Health companies have had to present their solutions to the world.
Posted March 5, 2020 - 12:49pm by Roger A. Maduro
The annual gargantuan HIMSS conference is back in Orlando with over 45,000 participants from more than 90 countries. There will be more than 1,300 vendors at the exhibit floor and more than 300 educational sessions. As with the last several conferences, the focus on open source as the key underlying technologies of health information technologies continues to increase. In previous conferences, we have seen the rise of open source technologies, in particular, those related to interoperability such as FHIR and Blockchain. A large number of sessions at HIMSS19 will be focused on another set of technologies powered largely by open source software and design principles such as artificial intelligence (AI), machine learning, and natural language processing.
Posted February 10, 2019 - 9:51pm by Roger A. Maduro