John Halamka Uses Big Data Analytics In Healthcare To Fight Wife's Cancer
Kristen Lee | SearchHealthIT |
September 1, 2015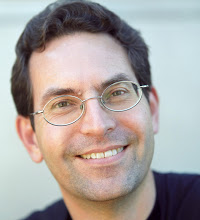 When John Halamka, M.D., CIO of Beth Israel Deaconess Medical Center in Boston, and his wife, Kathy, found out she had stage 3 breast cancer in 2011, they turned to big data analytics in healthcare to find the best treatment plan. Fortunately for Halamka and his wife, the Boston area is home to 17 Harvard-University-affiliated hospitals, including Beth Israel, that have opened their data for queries via a free open source, Web-based application called i2b2. Any medical record system in the country can connect to i2b2's database and EHR, Halamka said.
However, in most places in the United States, such capabilities -- querying a network of hospitals' databases to learn which care paths prove most successful -- are not yet possible. "Harvard is somewhat unique because the National Institutes of Health did fund the Clinical [and] Translational Science awards a few years ago, and part of that meant that the 17 Harvard hospitals made their data query-able," Halamka said. "I couldn't ask, 'Oh what was this person's condition?' but as a population I can ask questions like, 'With this diagnosis and this age and this gender, what was the outcome?' Things of that nature that wouldn't compromise an individual's privacy."
Halamka explained that with i2b2, questions come in and answers go out but no data actually leaves each queried hospital's firewall and no patient privacy is compromised. Halamka believes that new discoveries concerning treatments or drugs should be shared with the rest of the country's healthcare organizations and hospitals instantaneously. The use of i2b2 is a step in the right direction, he said. Taking advantage of big data in healthcare not only helped to deliver precision medicine to his wife and cure her of breast cancer, it also helped his family make more informed decisions...