9 Healthcare Tech Trends in "The New Year of Uncertainty", Black Book Survey Results
Press Release | Black Book Market Research |
December 20, 2016
The prospective new order of things is ushering in a re-ordering of provider technology systems that will navigate the complicated information environment ahead.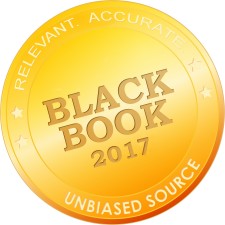 Tampa, Florida, December 20, 2016 (Newswire.com) - ​​​​​​​​​Black Book's year end C-suite polls reveal the brakes being pumped on advanced software acquisitions due to political and funding uncertainty that is menacing long term strategies and the willingness to purchase some IT products and services in the first half of the New Year.
Policy changes in the wake of a full or partial repeal of Obamacare may create new demands on healthcare enterprises that will likely divert capital and resources toward getting ready for value based care. This uncertainty, as recognized by 9 of 10 hospital leaders surveyed, will at a best decelerate decision-making on planned or ongoing initiatives, and at worst drain IT investment dollars for a protracted period of time, according to Doug Brown, Managing Partner of Black Book.
Spoiler alert: 2017 big winners stand to be IT Consultants, RCM Outsourcers and EHR ERP.
Douglas Brown, Managing Partner
The survey revealed 82 percent of CIOs, 91 percent of CFOs and 83 percent of CEOs agree it's also an opportunity to get their technology ducks in a row,
Survey findings disclosed the acquisition of disparate systems has also produced a rising demand for RCM outsourcing and strategic and operational IT consulting services. Population Health and Analytics initiatives exposed the need to bolster the basics of value based care preparation EDWs, ERPs, optimized EHRs and RCM in most US hospitals under 300 beds.
These nine short range healthcare IT trends impacting providers, vendors and payers likely extending through the first half of 2017 require preparation, and executives are regrouping to take a deeper look at organizational infrastructures.
1. Technology Budgets Stagnate, Purchases through Q2 largely will be based on current business need.
Annual provider revenue and IT budgets have been flat and are set up to repeat as 2017 moves forward. 77 percent of hospital IT buyers expect sluggish IT spending and staffing through the first two quarters of 2017. Physician practice respondents report 2017 technology expenses taking a couple steps back with an average 13% decrease in budgets from 2016.
Prevailing Short Term Strategy: Increase the assessment of less expensive options and cloud applications, significantly hire in more IT consultant engagements for guidance and new strategic planning, and implement needed payment related enhancements or outsourcing.
2. Electronic Data Warehouses (EDW) move to the top of short term priorities.
94 percent of hospitals under 200 Beds admit they are not capturing the information they will need for actionable population health analytics. Improving quality and cost requires analytics, and analytics requires a data warehouse and, therefore, crucial to the future of all providers. 72 percent of financial executives realize that their EHRs are producing reports but not giving them the results they need to achieve complex risk modeling and value-based analytics. However, when EHR, ERP and RCM data is transformed into a data warehouse, administrators can properly analyze it. Yet, 81 percent of hospitals with currently functional EDWs in place report unresolved challenges to adequately store and comprehensively organize EHR data, financial data, ERP data, labor data, supply chain data, population health, outcomes and departmental software data sets. The complexity of some EDWs have 94 percent of provider organizations reporting they are underutilizing the potential power of analytics.
Prevailing Short Term Strategy: 90% of CIOs anticipate addressing their organizational data warehousing and storage issues in the first quarters of 2017, and 81% report they will aim to begin structuring their databases in efficient ways to store patient data that has them missing opportunities to improve care and reduce costs.
3. Renewed and upgraded Enterprise Resource Planning Systems (ERP) swings back into importance, now for Value Based Care Costing.
85 percent of hospitals under 200 beds responded they are underinvested in ERPas most have avoided full implementations, upgrades and enhancements over the past three years. Yet 93 percent of CFOs agree that price transparency, supply chain efficiencies and true costing for value-based care cannot be accomplished adequately without ERP. Gathering supply chain data via ERP produces an acceleration of innovations that improve the value of healthcare.
Prevailing Short Term Strategy: Cloud based ERP systems become an inescapable business need for hospital CFOs assessing value-based risk but operating without functional enterprise resource planning systems.
4. Financially stable, regional IDNs are spending big dollars toward extended connectivity while the rest of the pack looks on.
85 percent of hospitals in so-called garden walled or siloed EHR networks do not intend to enhance interoperability in 2017. 88 percent of CIOs of hospitals over 100 beds with decreasing margins state they will not tackle their long-standing interoperability and/or data access challenges as funding is simply not budgeted in 2017.
Short Term Strategy: The increased adoption of vendor-neutral FHIR standards, developed by the HL7 organization, as an alternative to proprietary interfaces by leading vendor EHR systems has 94 percent of standalone hospital administrators patiently waiting for FHIR advancements before earmarking more budget dollars for improved connectivity.
5. Providers keep watch and wait for Large Scale Healthcare Cyber Attacks before forming a Better Defense.
95 percent of hospitals over 200 beds are bracing for big data hacks as cyberattacks will ultimately move on from isolated facilities to large provider organizations. Recently, unsophisticated, smaller hospitals were targeted by ransomware attacks because of insufficient defenses, and holding data hostage quickly cripples a smaller organization. 33 percent of CIOs and IT leaders in hospitals over 500 beds, including chains and corporations expect massive patient privacy issues in 2017. Providers (a combined 28 percent of responding hospitals and physician groups) plan to partially step up data security in Q1 and Q2 to primarily avoid the type of HIPAA violations that can negatively impact an organization. Along with insufficient threat detection (reported by 82 percent of respondents in hospitals under 400 beds), traditional tools have contributed to alert fatigue by excessively warning about activities that may not be indicative of a real security incident.
Prevailing Short Term Strategy: A major Cybersecurity incident in 2017 will trigger much needed investments in Cyber defense. Until then, the pace of protection will not pick up.
6. Hype around the Cloud quiets down as it becomes the primary way to build enterprise architecture.
Although over 55 percent of CIOs are confident in their cloud application strategies, many healthcare enterprises still haven't yet invested in any sort of cloud storage for disaster recovery (83 percent) if things go wrong, then they'll be stuck without recourse. Even more troublingly, many hospital IT leaders (64 percent) who have invested in disaster recovery don't have a clear understanding of what's actually covered by their particular plan. Healthcare has been relatively slow to adopt cloud-based systems, partly due to concerns around IT security and data privacy.
Prevailing Short Term Strategy: Now a robust and mature platform, cloud technologies are driving advancements and creating new paradigms in healthcare. As the digital transformation of healthcare picks up in 2017, CIOs will be making the cloud the de facto model for new technology platforms and solutions, with the exception of inpatient EHR.
7. Focus on Front End and Middle Office Business Office Functions & RCM Outsourcing intensifies.
82% of CFOs in hospitals under 300 beds will continue to retool their RCM strategies through Q2 2017 to make better decisions on outsourcing, bolt on applications, best of breed systems, and cloud options. Accuracy in pre-service, registration, timely capture of referrals, authorizations, and point of service financial clearance procedures will be key to improving downstream cash flow while decreasing the amount of rework and cost to collect. Middle office functions such as coding and clinical documentation improvement initiatives will be recognized as critical functions in favorable revenue cycle performance.
Prevailing Short Term Strategy: 67% of CFOs currently are evaluating the many opportunities to outsource the complicated, the overly expensive and the hard to staff RCM functions in the short term.
8. Skilled hospital tech staff recruitment is even more challenging.
Building new data architectures to handle unstructured data and real-time input, secure data, and using the cloud are disruptive changes extending through 2017. The biggest inhibitor to healthcare enterprise IT adoption of big data analytics, however, isn't the data architecture; it's a lack of big data skills. Adoption to most currently implemented software, according to recent Black Book surveys, is hindered by the lack of analysts and general management with Big Data, Cloud, Mobile and Security technology experience. Competition for IT experts with these skill sets is getting fierce and the ability to function competitively until labor is found is becoming 2017's toughest HR issue. Market value for IT professionals for expertise in healthcare analytics, security, big data and cloud applications has risen nearly 25% in 2016 already. Additionally, healthcare companies that rely on foreign workers through the H-1B programs may see new policies restricting the use of this provision that could limit the supply of talent, increase the cost of talent, or both.
Prevailing Short Term Strategy: Nearly two-thirds of survey respondents say they don't expect IT staffing level changes in 2017 but CIOs are reaching out to technology recruiters expecting to make competitive salary offers upwards of 50% greater than in 2016 in order to attract the top talent that actually has analytics, big data, security and/or cloud experience in healthcare specifically.
9. Interest in Precision Medicine initiatives continue but few have commitments to buy for first half of the New Year.
Precision medicine is the practice of tailoring treatments to each patient's unique case and providers admit it is very hard to implement. As the future of medical records become entirely digitized and uniform between facilities, providers will be able to look up much more local data such as water quality to gain insight into a disease's source, not just its symptoms.
Prevailing Short term strategy: Precision medicine takes fine-toothed data that most hospitals simply don't have. Go back and address issues 1, 2, 3, 4, 5, 6, 7 and 8 before proceeding.
More information is available in the 2017 Year End Provider IT Survey through www.blackbookmarketresearch.com
About Black Book
Black Book™, its founders, management and staff do not own or hold any financial interest in any of the vendors covered and encompassed in the surveys it conducts. Black Book reports the results of the collected satisfaction and client experience rankings in publication and to media prior to vendor notification of rating results and does not solicit vendor participation fees, review fees, inclusion or briefing charges, consultation requirements, and/or vendor collaboration as Black Book polls vendors' clients.
Since 2000, Black Book™ has polled the vendor satisfaction across over thirty industries in the software/technology and managed services sectors around the globe. In 2009, Black Book began polling the client experience of now over 540,000 healthcare software and services users. Black Book expanded its survey prowess and reputation of independent, unbiased crowd-sourced surveying to IT and health records professionals, physician practice administrators, nurses, financial leaders, executives and hospital information technology managers. For methodology, auditing, resources, comprehensive research and various vendor ranking data see: http://www.blackbookmarketresearch.com​.