Obama Administration Announces Key Actions to Accelerate Precision Medicine Initiative
Press Release | The White House |
February 25, 2016
Doctors have always recognized that every patient is unique, and doctors have always tried to tailor their treatments as best they can to individuals. You can match a blood transfusion to a blood type — that was an important discovery. What if matching a cancer cure to our genetic code was just as easy, just as standard? What if figuring out the right dose of medicine was as simple as taking our temperature?
-President Obama, January 30, 2015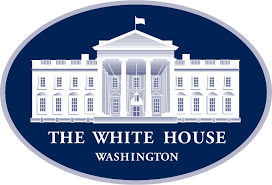 A year ago the President announced the launch of the Precision Medicine Initiative to accelerate a new era of medicine that delivers the right treatment at the right time to the right person, taking into account individuals' health history, genes, environments, and lifestyles.
Precision medicine is already transforming the way diseases like cancer and mental health conditions are treated. Molecular testing for cancer patients lets physicians and patients select treatments that improve chances of survival and reduce adverse effects.
Genetic and other information can help identify the best depression drug for each patient and speed effective treatment, a critical advancement as patients often do not respond to the first drug they are prescribed. But more is needed. There are still far too many diseases for which there are no good treatments. Prevention approaches are not yet tailored to individuals' lifestyles, genes, environment and preferences.
On December 18, 2015, the President signed bipartisan legislation providing more than $200 million for the Precision Medicine Initiative. Today, the National Institutes of Health (NIH) is making the first awards under this initiative to begin to build a national, large-scale research participant group. This will be a participant-engaged, data-driven research effort at the intersection of human biology, behavior, genetics, environment, data science, and computation aimed at developing more effective ways to improve health and treat disease. NIH, in partnership with the Health Resources and Services Administration, also will collaborate with community health centers to expand the reach of the Precision Medicine Initiative in underserved communities.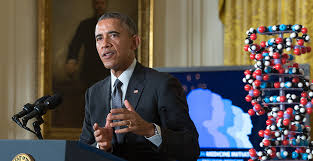 The Precision Medicine Initiative also includes ongoing efforts through the Department of Veterans Affairs (VA), which has enrolled over 450,000 Veterans in the Million Veteran Program (MVP), a participant-driven research cohort. The Department of Defense (DOD) is partnering with the VA to expand the MVP and open it up to active duty men and women who wish to participate. The Food and Drug Administration (FDA), the Office of the National Coordinator for Health IT and the Office for Civil Rights—each a component of the Department of Health and Human Services—are also making key announcements today that will build out research and data capacity, technical tools, and policies to accelerate precision medicine. Finally, the National Cancer Institute will focus key efforts over the next year—in line with the Vice President's Cancer Moonshot —to increase our understanding of the genetic underpinnings of cancer and deliver more effective prevention and treatment options to cancer patients, faster.
In conjunction with today's announcements, more than 40 private-sector organizations are making commitments that will accelerate precision medicine, in alignment with the key principles of the Precision Medicine Initiative, which are to:
Make it easier for patients to access, understand, and share their own digital health data, including donating it for research;
Engage participants as partners in research, including returning results to them in dynamic, user-centered ways;
Bring the promise of precision medicine to everyone;
Open up data and technology tools to invite citizen participation, unleash new discoveries, and bring together diverse collaborators to share their unique skills;
Adhere to strong privacy and data security principles
Advance and scale precision medicine approaches in clinical practice.
New Federal Investments and Actions
The National Institutes of Health announces an award to Vanderbilt University in collaboration with Verily (formerly Google Life Sciences) to launch the first phase of the Precision Medicine Initiative Cohort, which will lay the foundation for a national community of 1 million or more U.S. volunteers who will partner with researchers, share data, and engage in research to transform our understanding of health and disease through precision medicine.
Today, the National Institutes of Health announces that it is working in collaboration with the Health Resources and Services Administration to begin partnerships with several health centers to develop, pilot, and refine approaches to engaging underserved and underrepresented individuals, families, and communities around participating in the Precision Medicine Initiative Cohort. This is critical to ensure that the rich diversity of the United States is represented.
The National Institutes of Health, in collaboration with the Office of the National Coordinator for Health IT, will coordinate "Sync for Science" pilots through an open standards development process with electronic health record developers Allscripts, athenahealth, Cerner, drchrono, Epic and Mckesson. The lessons learned will inform efforts to scale individual data access and donation for precision medicine research, and could be used to support implementation of consumer-mediated data access across the healthcare industry.
Today, the White House is releasing for public comment the draft Data Security Policy Principles and Framework for the Precision Medicine Initiative. This document was developed through an interagency process and informed by a series of roundtables with security experts from private industry and academia and a review of existing data security resources. Recognizing that security requires a continuous set of evolving processes and controls to address both internal and external threats, this document is intended to provide a framework for customized data-security needs across the precision medicine community. The White House looks forward to collecting public input before releasing a final document later this spring.
The Office of the National Coordinator for Health IT, in collaboration with the National Institute of Standards and Technology (NIST), will, by December 2016, develop a precision medicine-specific guide to the NIST Cybersecurity Framework. This guide will be developed over the coming months in collaboration with Federal partners and after reaching out to stakeholders from across the health IT and research community to get individual input on best practices in security and data management for precision medicine. The guide will assist organizations in executing the principles laid out in the Precision Medicine Initiative Data Security Policy Principles and Framework and ensure that organizations maintain a strong security strategy and that participant trust is prioritized.
The Department of Veterans Affairs is partnering with the Department of Defense to expand the VA's MVP, a participant-driven research cohort with more than 450,000 veteran enrollees, to facilitate the enrollment of active duty men and women into MVP. The VA/DOD partnership will expand research opportunities, enhance the quality of data available to both VA and DOD, and leverage the natural progression from active duty military to Veteran status. Enrollment is expected to begin this spring.
Today, the Food and Drug Administration launched its first precisionFDA challenge, which will use the new precisionFDA platform to encourage the genomics community to advance quality standards and achieve more consistent and accurate DNA test results, advancing the goal of better personalized care.
The Department of Health and Human Services Office for Civil Rights today issued additional guidance on individuals' rights to access their health information under the Health Insurance Portability and Accountability Act (HIPAA). This new resource addresses the right of an individual to have copies of their health information sent to anyone they designate, including to contribute it for research, and clarifies when and to what extent fees can be charged for access. The guidance includes examples to help HIPAA-covered entities better understand and comply with the law.
Broad Response to the President's Call to Action
Make it easier for patients to access, understand, and share their own digital health data, including donating it for research
The Advisory Board Company will build and make available a standardized application programming interface (API) for up to 5 pilot healthcare provider organizations in 2016, allowing them to build fast healthcare interoperability resources (FHIR) applications for patients and providers with their own developers or outside vendors.
This commitment to rapidly enhance access to data using open, standardized APIs will help move the market by addressing new use cases and demonstrating success in the use of standardized APIs that can support patient access and data donation for research. Pilot results will be publicly available to help other providers deploy FHIR-driven tools.
Allscripts, athenahealth, Cerner, drchrono, Epic and Mckesson, in 2016 will pilot use of open, standardized APIs and other methods to give individuals the ability to contribute their data to research, including for the Precision Medicine Initiative Cohort, when it is launched. These "Sync for Science" pilots will demonstrate a new model of patient-enabled research, leveraging industry-led progress to give patients' access to their own electronic health records through APIs, and breaking down the research data silos that too often slow scientific progress.
The American Medical Association (AMA) commits to actively working in 2016 to improve patient access to their medical information and helping physicians leverage electronic tools to make health information more readily available, developing and disseminating a range of resources including toolkits, podcasts, and fact sheets. The AMA will also improve awareness of the Precision Medicine Initiative among physicians, including: creating articles in AMA digital publications; educational sessions at AMA meetings; emails/posts/tweets through social media channels; and information about the Precision Medicine Initiative Cohort and how to volunteer, once enrollment begins.
Carolinas HealthCare System commits to allowing patients to share aggregated clinical and mobile data with researchers, using a new mobile application that allows patients to view their individualized data from multiple sources through dynamic visualizations, see how well they are managing their health and achieving their health goals, and put their own information into clinical context. The app accesses health and fitness data from more than 70 devices and electronic health records using standardized APIs.
Patients who are managing complex diseases can share this data with their care providers and researchers in real time, helping them partner more effectively with clinicians to manage health and healthcare.
The Chesapeake Regional Information Service for our Patients (CRISP), a non-profit health information exchange, announces it will provide consumers consent options so they can determine when and how their health information will be available through the health information exchange, including making clinical "data donations" to support research initiatives. CRISP enables the secure exchange of clinical data (lab results, radiology reports and clinical documents) to support treatment and care coordination throughout Maryland and the District of Columbia. Once consumers have authorized data donations, CRISP can enable future information to be automatically routed to selected research initiatives for as long an individual chooses.
The College of Healthcare Information Management Executives (CHIME) and OpenNotes announce a partnership to accelerate information sharing between patients and providers. Through the partnership, CHIME—an executive organization serving chief information officers and other senior healthcare IT leaders—will work to raise awareness of OpenNotes and other patient-facing technologies to its membership of more than 1,800. OpenNotes is an initiative that urges health systems and clinicians to offer patients easy and secure access to the medical notes that are part of the electronic health record. While the use of electronic records has flourished, clinical notes are rarely visible to patients. Improving patient access to this information will help spur patient engagement and can be a vital part of advancing more personalized care as envisioned by President Obama's Precision Medicine Initiative. Currently, roughly 5 million patients have access to clinical notes thanks to OpenNotes. Through this collaboration, CHIME aims to help OpenNotes reach its goal of expanding to 50 million patients in 3 years.
Get My Data, a newly formed national not-for-profit organization, commits to raising awareness of the right of individuals to access and control their personal health data. In the coming year, leveraging the platforms and consumer touch points of coalition partners, Get My Data will initiate a virtual march demanding access and share-ability of health data supported by a national tour of pop culture events, viral and social media content, and media campaigns. The call to action will be designed to educate and mobilize people, companies, and institutions to access, interact with, and share their health data and help drive the use of open API standards for healthcare data.
Hackensack University Medical Center (HackensackUMC) will provide individuals with access to their clinical data via open, standardized APIs, enabling connections with applications that allow patients to donate their data to support precision medicine research. To facilitate robust patient access, HackensackUMC commits to developing and implementing open, vendor-neutral standards as part of the Argonaut Project, and adopting FHIR, a next-generation API-based standard for exchanging health information.
Intermountain Healthcare and Syapse pledge to provide patients with direct access to their cancer genomic data, including clinical data from their medical records, tumor genomics, treatments, and outcomes, in order to empower patients in their precision medicine journey. These data will be available directly to patients via a patient portal software application that will launch this year. Intermountain and Syapse see precision medicine not just as a means to improve outcomes, but as a foundational pillar for the implementation of value-based care and key to improving the care of patients with life-threatening diseases. The collaboration leverages Intermountain's expertise in evidence-based medicine and Syapse's expertise in data-driven clinical software.
Ochsner Health System commits to advancing the use of patient-generated health data working closely with Apple, Epic, and other organizations. Ochsner will expand its pilot programs—currently focused on better management of heart failure and hypertension informed by home-based monitoring—to other conditions, enabling its providers to tailor individualized care plans as well as provide patient-specific reports, an important component of any precision medicine effort. Collecting data from patients' daily lives gives providers a more comprehensive picture of patient health and information to guide prevention recommendations and chronic care management, and engages patients as active members of the health care team.
PicnicHealth, which specializes in helping patients gain access to their medical records, commits to developing and publicly releasing a detailed, consumer-friendly guide to requesting medical records, including an overview of patients' rights to their medical data, tips on avoiding key pitfalls that can result in delays, and strategies for handling any problems they may face in the process. To supplement this general guide, PicnicHealth will also develop and maintain a web-based resource with specific instructions on requesting records from the country's 500 largest hospitals and health systems, including phone numbers for follow up, links to system-specific request forms, addresses for medical-record offices, and other relevant details. The goal of these resources is to provide the pragmatic information that patients need to get access to their historical medical records. Patients with access to their health records can understand their own health, better coordinate their own care, and share their data with providers and researchers.
The PCORnet Patient Powered Research Networks (PPRNs) pledge to help participants access their electronic health record data and make it available for research. This will greatly enhance the quality, sensitivity, and power of the available research data. The PPRNs will enable participants to retrieve their own electronic health record data through existing patient portals, giving them an immediate option to make these data available for research, while building toward a future in which FHIR-based APIs will be widely available. The first PPRN deployments are expected to be operational by the end of February 2016.
Sage Bionetworks announces the next phase of its initiative to support data donation to science. In March 2016, participants in the mPower study on Parkinson's disease will be able to share their data broadly with "qualified researchers worldwide." Sage will utilize a novel data sharing process that makes it easier for patients to share their data with researchers who have validated their identities, passed an ethics exam, and sworn a legally binding oath of practice—and to view those researchers and their data use plans. Qualifying studies will offer participants the choice to share their data and provide an option for participants to adjust their choices whether or not to share over the course of the study. Sage will provide tools for studies to include this free option, including informed consent methods.
St. Joseph Health recognizes the critical role that data and patients will play in ushering in the future of health care innovation. St. Joseph Health commits to enabling interoperability within the hospital system and implementing bidirectional exchange between systems, patients and providers, in order to deliver on the promise of advancing precision medicine for its community. In 2016, St. Joseph Health and its partner Hart, along with electronic health record vendors Allscripts and Meditech, will make patients' data available to them through the HartOS API, facilitating the creation of tools using health data to drive shared decision making, individualized treatment plans, and better outcomes. St. Joseph Health, through the Hart health engagement platform, will further commit to educating and enabling patients to participate and make their data available to precision medicine research. Through this commitment, patients will be able to see and edit their data, contribute back consumer-generated data such as that from devices and manually entered data, and create specific personalized patient applications to help address chronic conditions as well as general wellness.
Surescripts, a large health information network, will leverage its Medication History and National Record Locator Service to give the enrollees of the Precision Medicine Initiative Cohort, once it is launched, the ability to contribute their most current medication information and other health information to the Precision Medicine Initiative Cohort electronically.
The University of California Health System (UC Health) commits to giving patients the tools to download their own health data from any of the five UC Health medical centers, and share this information with providers to enable more effective personalized patient care and with researchers to accelerate the development of precision medicine.
Today, many UC Health patients have access to basic "Blue Button" technology offered through various patient portals in conjunction with electronic health records systems. Starting in 2017, the more than 14 million UC Health patients will be able to use a more comprehensive "Blue and Gold Button" to download their integrated clinical data from across all participating UC sites, enabling them to make better choices about their health and contribute their own data for research. UC Health has formed public-private partnerships with technology providers, such as Cisco, to develop the standards-based health interoperability platform that will enable this data sharing and support cloud-based precision medicine applications.
As a digital health platform for the healthcare industry, Validic commits in 2016 to working with its healthcare partners, including electronic health record vendors, hospital systems, pharmaceutical companies, and preventive wellness companies, to make it easy for individuals to share patient-generated health data (e.g., heart rate, blood pressure, blood glucose, oxygen levels, sleep, nutrition data), including through an "opt-in" form allowing patients to donate information from their patient portal to research.
Yale New Haven Health commits to developing tools for patients to access their full medical record, review it, share it with another physician for a second opinion, or donate it for clinical research in 2016. For cancer patients, this work will leverage PatientBank, a platform being used at Yale New Haven Health's Smilow Cancer Hospital to access and aggregate data from disparate care providers prior to a patient's initial oncology visit and allow patients to share their data with clinicians and researchers. In addition, it will leverage Hugo, a secure cloud-based platform that enables people to access, review, share, or donate their data to research, regardless of the source electronic health record system, and to report their own patient-generated data. These tools are complimentary to the Epic enterprise patient portal and personal health record. Yale New Haven Health utilizes standard data exchange methods, and will leverage FHIR APIs in the coming year to enhance patient access via mobile technology.
Engage participants as partners in research, including returning results to them in dynamic, user-centered ways
The Broad Institute is an independent research institution that seeks to accelerate the discovery of the molecular mechanisms of disease and catalyze new treatments for a wide range of human diseases. Partnering with patients nationwide, the Broad Institute commits to begin at least three direct-to-patient research projects in cancer in the coming year that build on the pioneering work of the Metastatic Breast Cancer Project (MBCproject) launched in collaboration with the Dana-Farber Cancer Institute in 2015.
The MBCproject and the new pilots will leverage direct-to-patient engagement using social media as a means for democratizing research and partnering with individuals who otherwise might never have the opportunity to contribute to research. The Broad Institute also commits to launch the Global A-T Family Data Platform in partnership with the Ataxia Telangiectasia (A-T) Children's Project. This collaboration will establish a disease registry that enables direct participant engagement, including participant consent and recontact, via intuitive web and mobile interfaces. The platform will include results of whole genome sequencing and patient and caregiver questionnaires. Future efforts may also include wearable and sensor applications. The cloud-based platform will allow qualified researchers to securely access the derived clinical and genomic data and provide a model for direct, bilateral participant engagement that can be used with other disease organizations working to advance research and care.
Recognizing the importance of advancing precision medicine and engaging participants as partners in research, Genentech, a member of the Roche Group, commits to sharing lay summaries with participants within 1 year of study completion for 2 to 3 clinical trials that are ongoing in 2016. Genentech will expand this pilot approach to 10 studies in 2017, with a view to scale it broadly by adopting it in all pivotal studies from 2018 onward.
Researchers at the Harvard Medical School and collaborators at the University of Utah, Boston Children's Hospital, Recursion Pharmaceuticals, and Pairnomix LLC announce the formation of the Patient-Empowered Precision Medicine Alliance (PEPMA). The goal of the alliance is to partner with patients and their physicians to dramatically reduce the time and cost to match patients and therapies. Beginning with a pilot project launching in early 2016 focused on six novel genetic disorders, the alliance will apply cutting-edge genomic medicine, data science, bioinformatics, and rapid drug screening to find "the right drug for the right patient" for the initial set of diseases. For cases where a suitable therapy already exists, the goal of the effort is to identify that therapy within 12 months of diagnosis. Ultimately, the alliance aims to develop the process and resources necessary to deliver precision medicine in the clinic and to shift the cost curve for individualized care. Each organization will play a complementary role.
Harvard Medical School's Department of Biomedical Informatics will house a coordinating center, serving as a port of entry for patients and providing expertise in bioinformatics-driven drug repurposing (applying known drugs and compounds to new indications). The College of Pharmacy at the University of Utah will lead a team focused on using genomics to rapidly match individual patients to drug regimens. The Manton Center for Orphan Disease Research at Boston Children's Hospital will bring its expertise to facilitate efforts to diagnose the undiagnosed. Recursion Pharmaceuticals will provide big-data-driven personalized assay development for rapid repurposing screens. Pairnomix will provide its platforms for highly personalized compound screens.
Pfizer pledges to host a summit of industry and patient leaders in 2016 to stimulate lessons learned in sharing data and summaries with patients and drive continued progress within the biopharma community. The summit pledged today will continue progress toward robust and transparent patient engagement in industry-sponsored clinical research, including sharing lay summaries and returning research results, helping to meet the information needs of research participants.
Bring the promise of precision medicine to everyone
In support of the President's Precision Medicine Initiative, the Bill & Melinda Gates Foundation, in collaboration with the White House Office of Science and Technology Policy, will host an event in spring 2016 featuring a diverse group of health, science, and technology experts from government, academia, and the private sector to explore and develop solutions to unlock the full potential of precision public health. Precision public health is an effort to apply the big-data promise of precision medicine to address the biological, environmental, and social determinants of key public health challenges, particularly for society's most disadvantaged populations. Because of the critical importance of a child's first 1,000 days after conception in determining a healthy and productive life trajectory, the event will specifically focus on how best to advance precision public health to ensure that all children, no matter what their circumstance or where they live, have an equal opportunity to survive and thrive.
Color Genomics' mission is to democratize access to high-quality genetic information in a responsible manner. Color Genomics pledges to double the number of underserved individuals who receive free breast and ovarian cancer testing through its Every Woman Program, in which Color Genomics partners with large cancer centers to donate free genetic tests to at-risk members of the community who cannot normally afford such testing. Color Genomics also commits to double the number of cancer centers it partners with as part of this program. Through these efforts, Color Genomics hopes to help remove barriers to precision medicine.
The University of Chicago, Argonne National Laboratory, the Minority Coalition for Precision Medicine, Illumina, and The BioCollective commit to working together to study whether the environment children grow up in, their lifestyle, and their microbiome play a role in their susceptibility to post-traumatic stress disorder (PTSD), and to openly releasing the results of this work and the data generated. The collaboration will especially focus on urban minorities, based on preliminary evidence that PTSD susceptibility is linked to early-life environmental exposures related to the establishment of the gut microbiome. The BioCollective will allow participants to benefit from any intellectual property developed from samples they donate. Data collection will begin in May 2016 and the project is expected to be completed within a year.
Open up data and technology tools to invite citizen participation, unleash new discoveries, and bring together diverse collaborators to share their unique skills
Amazon Web Services (AWS) pledges to make high-value, controlled-access cancer datasets freely available to the research community by donating storage resources through the AWS Public Data Sets Program, which currently houses the Cancer Genome Atlas (TCGA) and International Cancer Genome Consortium (ICGC). Today, Amazon announces the donation of storage resources to support all source data and computation needs for the Qualcomm Tricorder XPRIZE, a $10 million challenge to spur innovation and integration of precision diagnostic technologies into hand-held consumer devices, which can allow individuals access to the state of their own health anytime, anywhere. Amazon will also donate storage resources to the Digital Mammography DREAM Challenge, presented by Sage Bionetworks, the first Coding4Cancer Prize competition, designed to improve diagnostic cancer screening by using new algorithms and deep-learning methods to better classify risks for breast cancer, reducing the recall rates of screening digital mammograms.
Cedars-Sinai commits to advancing a new standard of care for cancer therapy, taking into account all of the potential cancer pathways and therapeutic options for patients, not just one or two. Cedars-Sinai will broadly share study data and publish the results in open access journals. The initiative is bringing together a diverse team, including experts from industry and academia in cancer biology, software engineering, bioinformatics, computational biology, genomics, proteomics, and pharmacology. The initial effort will focus on patients with the most aggressive and common type of brain cancer for whom today's standard of care has only modest benefits—with this type of cancer patients live on average 15 months after diagnosis. Rather than comparing one anti-cancer drug to another, Cedars Sinai researchers will develop an innovative, randomized clinical trial, which will compare a "precision medicine" treatment strategy to a "standard" therapeutic strategy.
Cloudera, a big data company, commits to training 1,000 precision medicine researchers over the next three years in the latest big data technologies and data science techniques. Cloudera will provide subscriptions, at no cost, for Cloudera's platform for storage, processing and analysis of big data to 50 institutions working in the field. As a proponent of open source, Cloudera will work with government, industry and academia to make it easier to share data among precision medicine collaborators. Because security is such an important consideration, cybersecurity and data protection will be fundamental to this work. Cloudera will host meetings at the Strata + Hadoop World conference on open source and open data standards for health care to encourage collaboration among industry, academia, and government.
Cornell Tech, Open mHealth and touchlab are announcing the April 15 release of ResearchStack, an open source framework that supports Android users in directly enrolling and participating in app-based research studies. Through this open source commitment, the research community can rapidly evaluate, repurpose, refine, and collectively advance mobile-phone enabled research studies, including the efficacy and relevance of data gathering.
Children's Hospital of Philadelphia is announcing the launch of a new Center for Data-Driven Discovery in Biomedicine (Db). Working with leading hospitals, industry partners, foundations, patients, and their families, the Center will develop a multi-institutional biorepository infrastructure and data-analysis ecosystem that supports patient participation in collaborative pediatric cancer tissue-based research and a shared, open-data infrastructure that will drive precision medicine discovery. Integrated initiatives will support patients' access, use, and sharing of their own genomic and clinical data. These platforms, which are undergoing comprehensive development in 2016, will help doctors match cancer therapies to individual children and define new precision medicine approaches for pediatric cancer and childhood diseases.
In an effort to significantly advance the opportunity and achievement of precision medicine for children, Foundation Medicine is releasing the world's largest, real-world genomics dataset of common and rare pediatric cancers. Today, because there are few, if any, targeted therapies specifically for pediatric cancer, children are relegated to being treated with cytotoxic chemotherapy and radiation treatments that provide harsh side effects with few benefits. This first-ever public release of de-identified data aims to stimulate research and development of new, targeted anti-cancer medicines for children containing insights from more than 68,000 cancer patients whose tumors were profiled by Foundation Medicine. The organization will make the genomics data available via a free and accessible portal by the end of March 2016. As the largest compilation of clinical pediatric tumor profiles, the dataset is ripe with discovery potential, allowing researchers to filter data by disease, age, and genes to examine prevalence or co-occurrence, or for exploration and incorporation into future experiments that will ultimately improve the treatment and prognosis for children with cancer.
Hortonworks, a data-science company, commits to providing their expertise in data platforms and in building open communities to assist researchers and research organizations in using big data to address the challenges and opportunities in precision medicine. Specifically, Hortonworks is offering free subscriptions to their data-in-motion platform to 100 research organizations over a 2 year period. In addition, the organization will create a new online community called the "Precision Medicine Community" containing technical answers for researchers, along with a repository to share code and ideas with technologists who create platforms and tools. Finally, Hortonworks will convene precision medicine collaborators at all of their community events in 2016, including Hadoop Summit, and at a precision medicine hack-a-thon/meetup.
IBM and New York Genome Center commit to creating a comprehensive, open cancer data repository, using cognitive insights from IBM's Watson computer system to generate new insights designed to accelerate cancer research and scale access to precision medicine. Analyzing this data and integrating it with the medical community's growing knowledge about cancer will help enable doctors to deliver personalized treatment to each patient, one person at a time. IBM is building the technology to house the data and will provide Watson's cognitive computing capabilities, which have specifically been trained for genomic analysis. New York Genome Center is working with several academic institutions to sequence DNA and RNA from patients' tumors and build the data repository. The project will begin with a pilot to sequence tumors from 200 cancer patients and compare how different types of sequencing inform and improve cancer care. The ultimate vision is to create the world's most comprehensive open cancer data repository of whole genome, exome, and phenotypic data. The growing repository of data and insights will be available to empower researchers and clinicians beginning later this year.
Inova Health System, a non-profit healthcare system serving more than 2 million people per year, is committed to completely transform itself into a precision medicine health organization. Today, the organization is announcing that it will set up a new venture investment fund in excess of $100 million focused exclusively on precision medicine. The Inova Innovation Fund will be a key component of the broader Inova effort to develop a bio-tech industry in Virginia focused on precision medicine. The fund will include an incubator program to support new ventures in precision medicine and a commercialization program to scale new discoveries and innovations.
Within the next 5 years, Intel believes that people suffering from disease should be able to receive a diagnosis based on their "molecular self" and progress to a targeted treatment plan that doctors feel confident will work — "All in One Day". To support this goal, Intel is announcing the launch of its Precision Medicine Acceleration Program that will take several actions in 2016. The Program will develop and release an open source proof of concept for data center infrastructure to support processing, storage, and analysis of large precision medicine data sets. Intel will also give precision medicine researchers access to and training on the open source "Trusted Analytics Platform" and "TileDB" to support the development and sharing of analytical applications and in-database computing of large scientific data sets at unprecedented speed. The Program will also hold four, week-long training sessions for computational biologists and bioinformaticians to train them in parallel programming and use of open-source tools Intel has developed. Intel will convene relevant industry and standards stakeholders to create a single set of standards for machine-readable electronic consent to support data donation by patients. Finally, the Program will fund a national workshop bringing together technology companies, healthcare providers, non-profits, and policy leaders to identify and commit to actions to address the top barriers to achieving 'All In One Day' precision medicine.
Microsoft announces that, by the end of 2016, it will host large, open genomics data sets on the Microsoft Azure cloud platform for the first time at no cost. Such datasets, including 1000 genomes, will be valuable for researchers and practitioners at universities, hospitals, and other health institutions who are making precision medicine a reality.
UPMC Enterprises commits to creating an effort called REDA (Real-time Enterprise Data Abstraction) in 2016, which will make legacy EHR data available to applications and services, including those needed for precision medicine, through a FHIR API interface. This will enable streamlined and free access to key data elements needed for precision medicine, supporting the future of healthcare that is going to be more on-demand and less proprietary and custom-made. Leveraging the open, collaborative FHIR standard, UPMC aims to facilitate data exchange to enable precision medicine at a national scale, by enabling a software ecosystem that encourages innovation.
Adhere to strong privacy and data security principles
The Healthcare Information and Management Systems Society (HIMSS) recognizes the importance of advancing precision medicine and the role of technology in enabling research and evolving care delivery that provides the right care to the right patient. HIMSS pledges to engage more than 60,000 health IT stakeholders—including technology companies, hospital leaders, researchers, and healthcare innovators—at HIMSS16, the Connected Health Conference, and other HIMSS national, regional, chapter-level, and virtual education events to advance precision medicine. Activities will include a precision medicine policy and technology meeting at HIMSS16 and a thought leader discussion in March 2016 in Washington, D.C., to discuss and provide feedback on the security guidelines for precision medicine.
Montefiore Health System (MHS), in partnership with its medical school, the Albert Einstein College of Medicine, is developing a patient-centered analytics platform that engages patients, providers, and researchers as equal partners in the use of multisource health data for delivery of care, research, and public good. By 2017, patients, healthcare providers, and investigators alike will be able to continuously track, review, and authorize use of health data so as to meaningfully inform and engage patients with their own healthcare. The platform aims to benefit patients, researchers, and providers by rigorously balancing the privacy and security needs of each participant while supporting networked collaboration. MHS's goal is to leverage all of this data to improve patient care and patient outcomes, whether by identifying personalized therapies for patients with certain conditions or developing new therapies entirely.
Advance and scale precision medicine approaches in clinical practice
The Multiple Myeloma Research Foundation (MMRF), a cancer research foundation devoted to making treatments available faster and accelerating clinical trials through open sharing of data, today announces the MMRF Patient Journey Initiative. In the next 2 months, the MMRF will release a white paper and launch a national education campaign—including on-line, print and in-person educational programs—to educate tens of thousands of patients and their families on the critical steps in the patient journey and the actions they can take to maximize their precision care from diagnosis through the course of their disease. The campaign will be informed by findings from an in-depth quantitative survey of the patient journey conducted in 2015 and will leverage the MMRF patient support call center and the MMRF CoMMunity Gateway, an on-line patient community designed to collect and share patient data to drive precision medicine approaches.
St. Elizabeth Healthcare will assess and operationalize the use of a precision medicine pharmacogenomics test in 2016 to identify the specific type and dosage of medicine to prescribe based on the patient's genetic profile. St. Elizabeth will publish its key learnings and best practices in open access journals, present findings in public forums, and share ongoing experiences via digital and social media targeting clinicians, patients, and families to increase the awareness and adoption of precision medicine practices. St. Elizabeth will also collaborate with Viable Synergy to provide a Precision Medicine Innovation Station, where patients and families will be able to access educational resources, identify clinicians who offer precision medicine testing, receive direct access to their pharmacogenomics test results, sign-up for supporting services like genetic counselors and medication financial assistance programs, and join peer support communities.
Stanford Medicine commits to launching a consultative pharmacogenetics practice in 2016 so that physicians can refer patients with unusual drug responses or with a family history of unusual responses. The new pharmacogenetics practice will analyze patients' genomes in order to determine if there are underlying genetic causes that might enable prescribing physicians to steer clear of problematic drugs and choose others with the best chance of working and having minimum side effects. This targeted pharmacogenetics practice is one example of how precision medicine is changing the care patients receive. As part of their commitment to furthering the understanding of the patterns of genetic variation and how they relate to disease, Stanford University is making the sequence data of 77 Iranian-Americans available publically, with their permission, and will analyze the data and create a reference genome for Iranian-descent people. Stanford makes this data openly available in the hopes of spurring similar studies on other populations.
University of Arizona Health Sciences (UAHS) commits to translating large-scale clinical and genomic data into actionable individual patient outcomes through the Centers for Biomedical Informatics and Biostatistics and Applied Genetics and Genomic Medicine. Effective precision medicine requires clinicians to understand the mechanisms that have gone awry during the course of disease progression. In 2016, UAHS will commit $22 million to expand the clinical utility of its open-source, patient-centric analytic methods to aid physicians in interpreting the dynamic disease-associated gene expression changes arising from patients' own DNA blueprint. UAHS is also launching three new precision medicine initiatives. The first is the system-wide dissemination of an on-demand "case-based reasoning" system that intelligently searches and analyzes entire databases of electronic medical records. This will give clinicians the power to develop an individualized and effective treatment plan for unusual or complex clinical conditions, grounded on practice-based evidence. The second is development of genetic assays to predict an individual's response to therapy and prevention of adverse reactions, termed "pharmacogenomics." Last will be a partnership with five other institutions to advance the Sanford Pediatric Genomics Consortium to help families and their providers improve health care decision-making through better understanding and integration of genomic evidence.