U.S. Peace Corps Adopts OpenEMR for use in 77 Countries World-wide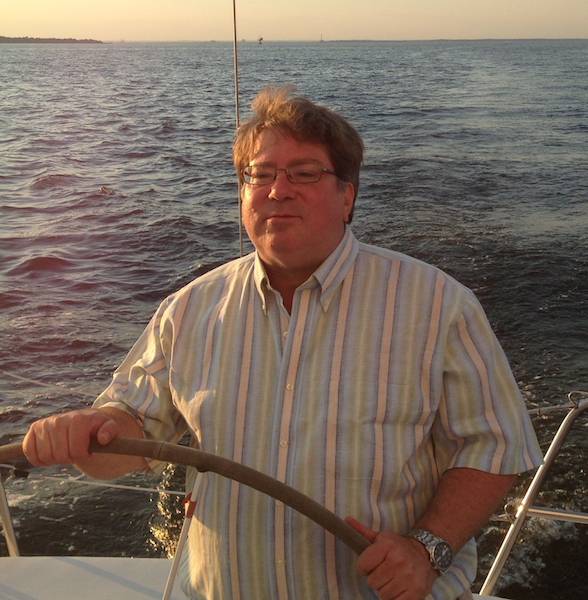 Roger A. MaduroThe U.S. Peace Corps recently awarded a five-year contract to EnSoftek to implement OpenEMR in its field offices around the world. OpenEMR is one of the most widely implemented electronic medical record (EMR) systems in the world with more than 15,000 installs around the globe and translations into 19 languages.
The contract calls for EnSoftek to develop and implement a global Electronic Medical Record (EMR) for the Peace Corps based on the open source OpenEMR, using a cloud-based version known as DrCloudEMR. The total solution also includes Dynamics CRM, SharePoint, BizTalk, SQL Server, and other software applications, and will be known collectively as PCMEDICS.
The EMR system will be implemented overseas by every Peace Corps Post in at least 77 developing countries. The system will be used at each overseas post by the Peace Corps Medical Officers (PCMOs) and U.S.-based Peace Corps clinical staff. It will also serve as a database to access data on quality of care and clinical business practices.
Ramana Reddy, President of EnSoftek, stated that the company is "thrilled" to have won the contract, which requires that EnSoftek provide the following services:
EMR system;
Practice Management System (PMS);
Reporting system;
Base medical supply inventory tracking system;
Technical documentation and training.
EnSoftek will rely upon OpenEMR and its partially open source derivative, DrCloudEMR, to "develop and implement" this global EMR solution. DrCloudEMR is the product of DrCloud Healthcare Solutions, a subsidiary of EnSoftek. With the exception of certain proprietary modules, DrCloudEMR is an open source product released under the OpenEMR GPL V3 license. The practice management system (PMS) is also part of the OpenEMR suite and is largely open source. The exact final product configuration is yet "to be determined," according to Reddy.
EnSoftek's Teaming Partners on this contract include Medical Information Integration (MI-Squared), a firm with extensive development, implementation and certification experience of the OpenEMR system, and Webfortis, a Microsoft Gold Customer Relationship Management Competency Partner and a leader in developing and deploying Microsoft Dynamics CRM solutions.
For those unaware of OpenEMR, it is a highly popular open source electronic medical records (EMR) and clinical practice management application that can run on Windows, Linux, Mac OS X, and other platforms. It is also an ONC Certified Ambulatory EHR System. OpenEMR is considered one of the hottest open source applications out there today and in 2012 was ranked in the top ten by PCWorld. InfoWorld's prestigious Bossie Awards listed OpenEMR as "Best Open Source Applications" category in 2013. The latest version of the software has been downloaded 48,614 times this year from the SourceForge site alone. This equates to about 1100 downloads a week, up from 850 a week last year.
One reason why OpenEMR is particularly suited for PCMEDICS is its range of services. It includes "fully integrated" electronic medical records management, patient scheduling, electronic billing, reporting, and much more. It includes support for at least 19 languages and has an "onboard rules engine" that generates alerts and modified workflows "based on real-time clinical data."
OpenEMR has proven adaptable to many different environments in developing countries, including India, where ZH Healthcare assisted HP India in the implementation of OpenEMR in an effort to make healthcare, health education, and medicine more accessible to in remote and rural areas. Medigrail implemented OpenEMR at the Siaya District Hospital in Kenya, providing a full-blown EHR system to the hospital district at little cost, using donated laptops running Linux and OpenEMR.
"The OEMR non-profit organization is very happy that the Peace Corps choose OpenEMR as the basis of their EHR project," board member Tony McCormick stated in an email to Open Health News. "It is gratifying to see the hard work of our community get recognized in such a remarkable way. We hope that this choice will help the providers that need EHR solutions to feel comfortable with evaluating and choosing an Open Source based solution."
The Peace Corps Challenge
OpenEMR's adaptability was a critical factor for the Peace Corps. In its initial search for suitable EMR vendors, the Peace Corps issued a Request for Information (RFI), acknowledging its need for an EMR system that could handle low bandwidth and poor connectivity, in particular. This situation is simply part and parcel of the Peace Corps mission.
The Peace Corps was founded by President John F. Kennedy in 1961 "to promote world peace and friendship." It has three major goals: 1) Provide technical assistance; 2) Help people outside the U.S. to understand American culture, and 3) Help Americans to understand the cultures of other countries. The work is carried out by volunteers and it is generally related to social and economic development.
Peace Corps Volunteers are American citizens, typically with a college degree, who work abroad for a period of 24 months. Volunteers work with governments, schools, non-profit organizations, non-government organizations, and entrepreneurs in such areas as education, healthcare, business, information technology, agriculture, and the environment. The Peace Corps volunteers have had a profound positive impact on the countries they have served, and their service has had a profound impact on them. This was highlighted by Former President Jimmy Carter who mentioned during a speech at Emory University's Nursing School in 2005 that his mother's service in the Peace Corps as a nurse "was one of the most glorious experiences of her life."
More than 210,000 Peace Corps Volunteers have served in 139 countries since 1961. Currently, there are Peace Corps Volunteers serving in 77 countries. With many of its posts situated in Africa and the Asia Pacific, the Peace Corps' global network needed "an overall solution" that would work for all posts and "not just the well-connected ones."
According to the RFI, approximately 1/3 of Peace Corps Posts would not be able to use a Cloud-based solution due to poor Internet connectivity. A combination of a stand-alone version of OpenEMR, which can function with minimal equipment in remote areas with intermittent Internet connectivity, together with the cloud-based derivative, DrCloudEMR, provides the full-spectrum coverage that the Peace Corps needed. A PCMEDICS pilot system will roll out in 5-8 months. Every Peace Corps station is expected to implement the system over the coming years.