OpenEMR
The installation and use of 'open source' electronic health record (EHR) systems have continued to spread across Idaho and many other states across the U.S. See the map of healthcare facilities running some variant of the open source VistA electronic health record (EHR) system in the state. Read More »
The installation and use of 'open source' electronic health record (EHR) systems has continued to spread across the U.S., including many of the states that border the Mississippi River. For example, see the following map of healthcare facilities running some variant of the open source world renowned VistA electronic health record (EHR) system. For the past year, Open Health News (OHN) has been working hard assembling data on VistA users around the world. The results will be released shortly in a Special Report aptly titled "VistA: The EHR of Record". Read More »
Press Release | Rural Institute of Medical Science, ZH HealthcareTM |
October 15, 2015

ZH HealthcareTM (ZHTM) based in Washington, D.C., the creators of BlueEHSTM , a Health IT as a ServiceTM (HITaaSTM) platform announced that the Rural Institute of Medical Science(RIMS), an accredited medical college, will implement ZH's HITaaS platform for their 300 bed hospital and nursing school. RIMS – (Rural Institute of Medical Science) is a project of Specialty Hospitals Group Pvt. Ltd. The RIMS Hospital at Nedumangadu, in Kerala, India...has played a pivotal role in elevating the standards of healthcare in the region where their impact has been remarkable. Incorporated in 2003, RIMS is the prime choice of patients due to its state-of-the-art facilities and their qualified physicians. The hospital prides itself on its: 24-hour emergency department, critical care department, medical and surgical facilities, and an exceptional OBGYN department.
A certain doctor's practice had been using EHR software for many years; they had been paying a pretty penny too. For their own reasons they wanted to change their software. They were going to brave the uncertain and scary world of transitioning their current EHR to another one. A round of applause for that decision alone, for many practices tolerate their EHR system only because they have paid a lot of money for it and have spent a lot of time training on it. They just don't want to go through the pain all over again. This works out in favor of most EHR system vendors, doesn't it? Make the process so painful and costly that the physicians would not want to go through it again, thereby locking the caregivers into an eternal commitment.
By D Ruth Bavousett | December 17, 2016
In the early days of the open source movement, a lot of the attention was on operating systems, and later on large content management systems. These days, containers are mentioned regularly even in mainstream news outlets. The big tech stories are great, but they miss the other great activity in the niches of the open source space. I've rounded up seven interesting lesser-known projects from the past year. You can see more articles about projects like this in my Nooks and Crannies column...
Recently, I've had several interesting conversations about how business models based on open source technologies apply to the healthcare industry. While a lot has been written on the subject, I aim to provide a concise summary and some of my personal perspectives on the matter. This article discusses the definition of open source technology and licensing models; a second article will discuss governance models and applications in healthcare...In reality, it's hard to talk about open source licensing without talking about intellectual property (IP) and copyright. Copyright sums up the rights and obligations that the rightful owner associates with the work. The license describes the rights and obligations of any and everyone else, and can be as broad or as limited as the owner chooses.
ACE Health Solutions is based in Raleigh-Durham, NC area. It offers implementation, support and services based on the open source OpenEMR electronic health system. Read More »
AequoData is a full-service information technology firm and service partner collaborating with small and medium healthcare practices to design, implement, and manage communication systems, technology infrastructure, patient record databases, and practice security policies.
Press Release | AIO Technology |
June 4, 2013
AIO Technology is now offering OpenEMR as a Cloud service out of its Minneapolis based data center. OpenEMR is an open-source system that is a medical practice management, electronic medical records, prescription writing, and medical billing solution... Read More »
The installation and use of 'open source' electronic health record (EHR) systems have continued to spread across Alabama and many other states across the U.S. See the map of healthcare facilities running some variant of the open source VistA electronic health record (EHR) system in Alabama and neighboring sta Read More »
Jessica Kim Cohen | Becker's Health IT and CIO Review |
October 17, 2017
The National Health IT Collaborative for the Underserved, a public-private partnership founded in 2008, launched the NHIT Care Campaign to bring healthcare resources to Puerto Rico in the aftermath of Hurricane Maria. The two-phase campaign, rolled out with guidance from PwC and other supporting partners, aims to provide emergency medical response tools, supply chain management and technology infrastructure to Puerto Rico's 20 Federally Qualified Health Centers and 85 affiliated health centers.
Andy Oram | EMR & HIPAA |
December 7, 2016
LibreHealth is the largest health IT project to emerge recently, particularly in the area of free and open source software. In this video, Dr. Judy Gichoya of the LibreHealth project explains what clinicians in Africa are dealing with and what their IT needs are. Both developed and developing countries need better health IT systems to improve patient care. In the developed countries, electronic records and other health IT systems sprout complexities that reflect the health care systems in which they function...
Press Release | ZH Healthcare |
May 28, 2015
H Healthcare (ZH), a leading provider of Health IT solutions, announced today that it is releasing BlueEHS, the Electronic Health Solution, on the Amazon AWS platform as an Amazon Machine Image for the benefit of all AWS users worldwide. ZH Healthcare is the developer of BlueEHS, a first of its kind, Freemium, SaaS, Electronic Health Solution (EHS). BlueEHS offers a customizable Electronic Health Records (EHR) with an integrated practice management system (PMS), e-Rx, lab interfaces, a telemedicine-enabled comprehensive patient portal, and more.
Press Release | ZH Healthcare |
February 23, 2016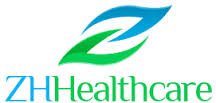 ZH HealthcareTM (ZH), the leading provider of Health IT as a ServiceTM (HITaaSTM), today presented its 2015 report card and announced major initiatives for 2016...In 2015 ZH defined its mission: "to make health information technology and electronic medical records affordable and accessible to everyone." Mr. Hameed declared that, "The path to achieving ZH's mission is by delivering a platform that enables healthcare providers and innovators to quickly build and deploy their Electronic Health Solution, using a set of tools and modules available on the cloud, with minimal time and cost...