OpenEMR
Press Release | ZH Healthcare |
February 23, 2016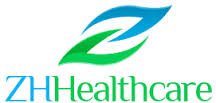 ZH HealthcareTM (ZH), the leading provider of Health IT as a ServiceTM (HITaaSTM), today presented its 2015 report card and announced major initiatives for 2016...In 2015 ZH defined its mission: "to make health information technology and electronic medical records affordable and accessible to everyone." Mr. Hameed declared that, "The path to achieving ZH's mission is by delivering a platform that enables healthcare providers and innovators to quickly build and deploy their Electronic Health Solution, using a set of tools and modules available on the cloud, with minimal time and cost...
CapMinds is a healthcare technology company offering installation and support services for the OpenEMR electronic health record system, as well as Practice Management and Medical Billing solutions. More specifically, they offer the following technical services...

Care Management Solutions (CMS) is based in Rutland, Vermont and was incorporated in 1995; a successful medical billing and electronic medical records company with extensive experience using and deploying OpenEMR. CMS has hosted the community version of OpenEMR in the cloud since 2012 with a few customizations to help paper-based offices migrate their workflow to an effective electronic solution while maximizing productivity.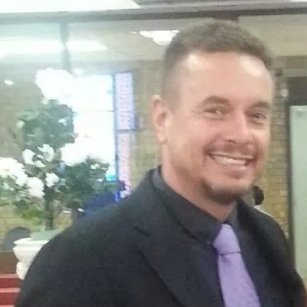 Undaunted by the devastation caused by Hurricane Harvey in Houston, the Stephen F. Austin Community Health Network (SFA) responded to the crisis by leveraging open source technology to reach out to their patients and victims of the hurricane in areas of Texas that are virtually inaccessible. The Health Network, a Federally Qualified Health Center (FQHC) covering Brazoria County, is one of the areas hardest hit by Hurricane Harvey and currently recovering. Using an advanced cloud-based version of the OpenEMR software, the SFA Community Health Network has been able to treat patients in clinics physically unreachable by their medical providers.
Posted September 3, 2017 - 7:12pm by Roger A. Maduro
Pamela Lewis Dolan | American Medical News |
August 6, 2012
The number of practices looking for replacement EHRs has grown, although most small practices are adopting systems for the first time, according to a new survey. Read More »
EMR Direct, a leading developer of software for the secure exchange of Protected Health Information (PHI) over the Internet, today announced the integration of its phiMail Direct messaging platform with the latest production release of OpenEMR, enabling users of the open source electronic health record software to send and receive Direct messages through their EHR system...
Posted August 20, 2013 - 8:51am by Peter Groen
DrCloudEMR is built by DrCloud Healthcare Solutions Inc, a wholly owned subsidiary of EnSoftek, Inc. DrCloud is led by a group of individuals who aim to serve the healthcare community by building cost-effective EMR software that will meet their day to day needs.
Press Release | eDoctor, Inc. |
December 31, 2011
eDoctor, Inc., a premier provider of innovative Healthcare IT solutions, now offers Surescripts-certified Newcrop e-Prescribing for OpenEMR vendors seeking to integrate safe, easy e-Prescribing within the OpenEMR to qualify for Medicare Meaningful Use incentives. Read More »
Press Release | eDoctor, Inc. |
December 28, 2011
eDoctor, Inc., a premier provider of Health IT services, is proud to announce the debut of their new Meaningful Use-certified Ambulatory OpenEMR solution for healthcare providers seeking to streamline office workflow, receive significant Medicare incentives, and increase patient satisfaction. Read More »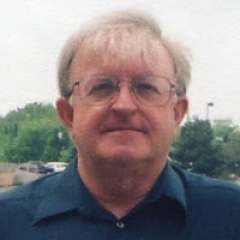 Cost transparency is obviously a big issue in the healthcare industry. Whether it's the amazing variation in costs hospitals charge patients for similar medical procedures, or the costs associated with acquiring and implementing an Electronic Health Record (EHR) system for a hospital - Why are all these costs often carefully hidden? Is there something special about the healthcare industry that says – "Let's not talk about how much things really cost." Apparently, many industry leaders must feel that hospitals boards and patients have no need to know this information. Read More »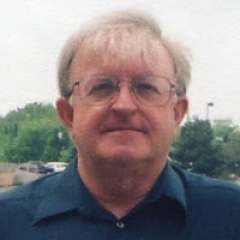 When I was on my last cruise, I started wondering if cruise ships have ever considered using some form of electronic medical record (EMR) system. It could come in very handy, especially the next time there is a disaster at sea – e.g. sinking ship, fire on board, breakdown at sea, an outbreak of disease, or... Not that that would ever happen. Cruise ships have been in the news a lot lately – and most of the news has not been good. That's too bad because I love cruising. I've been on multiple Carnival cruise line trips to the Caribbean and to the Mediterranean and have enjoyed them all. My latest cruise was a 2-week voyage on a Princess line cruise ship from Miami, through the Panama Canal, to Los Angeles. It was great. Read More »
Posted May 30, 2013 - 1:49pm by Peter Groen
EMR Direct is on a mission to modernize medical workflow and improve patient care by simplifying healthcare interoperability. The company is committed to developing technologies that protect patient privacy, facilitate consumer-mediated exchange, improve the quality and coordination of care, increase productivity, and reduce costs.
Press Release | EMR Direct, OpenEMR |
August 19, 2013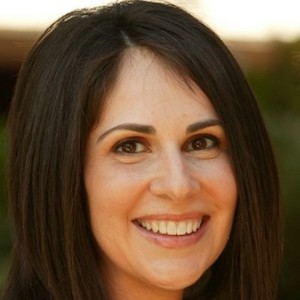 EMR Direct, a leading developer of software for the secure exchange of Protected Health Information (PHI) over the Internet, today announced the integration of its phiMail Direct messaging platform with the latest production release of OpenEMR, enabling users of the open source electronic health record software to send and receive Direct messages through their EHR system. OpenEMR 4.1.2, released on August 17, is focused on enhanced interoperability, and the Direct messaging capabilities powered by phiMail are key to seamlessly exchanging clinical information with other healthcare providers for referrals and other transitions of care. The functionality can be activated through hosted service or customer deployment of the phiMail Direct messaging software developed by EMR Direct. Read More »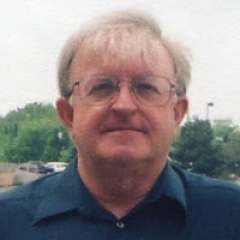 is on a mission to modernize medical work flow and improve patient care by simplifying healthcare interoperability. The company is committed to developing technologies that protect patient privacy, improve the quality and coordination of care, increase productivity, and reduce costs. Recently, EMR Direct donated its code to OpenEMR which integrated their solution into OpenEMR version 4.1.2 They have also announced their participation in the Tennessee Health eShare program, facilitating access to Direct messaging for healthcare providers across that state. Read More »