OpenEMR
LiteKey Health's mission is to provide innovative and measurable web-based and mobile technology solutions for Healthcare Providers, Fitness Professionals, and Life Sciences. Our data-centric solutions enable individuals and healthcare professionals to understand and utilize health information to manage personal wellness. LiteKey supports and hosts Electronic Medical/Health Records (EMR/EHR) and Computerized Physician Order Entry (CPOE) systems built on the OpenEMR platform.
Medical Informatics 20/20: Quality and Electronic Health Records (EHR) through Collaboration, Open Solutions, and Innovation (COSI) - Imagine a healthcare system in which digital and mobile technologies, medical knowledge at the point of need, and collaboration among providers deliver safe, high-quality care for everyone—a healthcare system that does not Read More »

Medical Information Integration (MI2) has been consulting and developing solutions for the healthcare industry since 1995. We have been instrumental in the development of open source Electronic Health Records (EHRs) and are the recognized experts in providing services, support and setup of Librehealth EHR and Meaningful Use (MU-2) Certified OpenEMR. Our cost-effective solutions offer freely accessible data, an open ecosystem of solutions providers, as well as reliable hosting and support!
Medium Healthcare is a company based in Nepal with specialization in creating new and innovative tools to help meet the needs of modern days healthcare organizations. Their mission is to create healthcare environment more secure and meet the modern day requirement by creating IT solution to meet hospital information system needs. Read More »
Ken Chapple | MI-Squared |
April 8, 2013
"I want to develop for the OpenEMR project, how do I get started?" [...] Whether you're a novice or an expert, we welcome your participation in the OpenEMR project. This MI-Squared "Dev Talk" is the first in a series of OpenEMR-related lessons, created by one of our senior developers, Ken Chappell. Ken will walk you through the entire life cycle of contributing a code change you develop to the OpenEMR open source project. Read More »
Press Release | ZH Healthcare |
July 16, 2012
ZH Healthcare will assist HP India in implementing cloud enabled healthcare infrastructure to bring healthcare, health education, and medicine to rural and remote locations in India.
The installation and use of 'open source' electronic health record (EHR) systems have continued to spread across Minnesota and many other states across the U.S. See the map of healthcare facilities running some variant of the open source VistA electronic health record (EHR) system in Minnesota and other state Read More »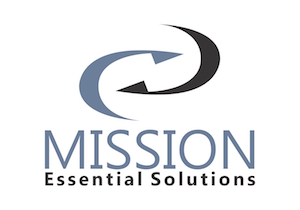 Mission Essential Solutions, LLC (MES), founded in 2013, offers technical solutions aimed at providing robust mobile capabilities needed for disaster response and recovery operations. James Murphy, President and Owner of the company, is a former Marine helicopter pilot with extensive experience in disaster relief operations, flying humanitarian missions in Puerto Rico and Sierra Leone, and supporting relief operations on the ground following an earthquake and a super typhoon in the Philippines. Before retiring from the Marines in 2012, Mr. Murphy worked at the White House Military Office where he worked in disaster and emergency planning for the President of the United States and the Executive Branch Departments and Agencies.
Press Release | Stephen F. Austin Community Health Center |
September 3, 2017
Stephen F. Austin Community Health Center (SFACHC) is responding to the urgent need for medical help in Brazoria and Galveston communities with the help of Clinica Sierra Vista, a community health center in California. Clinica Sierra Vista is sending a fully equipped medical and dental mobile unit to assist SFACHC care for the displaced residents along the Texas coast where catastrophic Hurricane Harvey flooded homes and vehicles and is preventing the sick and vulnerable from accessing necessary primary care. Read More »
The plethora of natural disasters raises all sorts of complicated but expected issues – from discussions of the legitimacy of global warming to the adequacy (or lack thereof) of on the ground relief efforts. One would have thought that post-Katrina, we would be ready, willing and able to provide immediate relief to those in need of disaster relief...despite capacities, we have been stunningly slow in moving these new services into disaster areas. Instead of technology advancing the ball, it is as if we are moving our clocks backwards. Sure, in the absence of cell towers, creative workarounds have been enabled like ATT&T facilitating communications to/from the mainland for its customers.
Press Release | DrCloud Healthcare Solutions, Inc., Muckleshoot Indian Tribe: |
September 18, 2014
Muckleshoot Indian Tribe based in the State of Washington, a leader in the field of treatment for alcoholism, drug addiction and mental health for over fifty years, selects DrCloud Healthcare Solutions' Electronic Health Record (EHR) system, DrCloudEMR™ to manage patient health care at their multiple facilities on the Muckleshoot Reservation. Read More »
I've been following and reporting on 'open source' electronic health record (EHR) and/or electronic medical record (EMR) systems over the past decade. In the late 1990's and early years of the 21st century, there were several hundred open source EHR/EMR projects that were initiated and posted on sites like SourceForge, GitHub, GForge, Freshmeat, etc. Read More »
Posted October 11, 2013 - 2:19pm by Peter Groen
I started my open source work from Oregon, USA working on a project in the "Republic" of Texas. While that, at first glance, does not sound international in nature, I can assure you that Oregon and Texas might as well be different countries. I experienced both the joy and frustration of working with users from both places that had big cultural differences, as well as overlapping needs. This early experience laid the groundwork for the future, where I got to work at the international level on OpenEMR, an electronic healthcare records system...
Robert O' Harrow Jr. | The Washington Post |
December 25, 2012
Security researchers warn that intruders could exploit known gaps to steal patients' records for use in identity theft schemes and even launch disruptive attacks that could shut down critical hospital systems. Read More »