EMR Direct Now Integrated with OpenEMR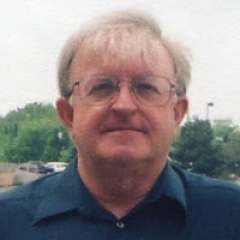 Peter GroenEMR Direct is on a mission to modernize medical work flow and improve patient care by simplifying healthcare interoperability. The company is committed to developing technologies that protect patient privacy, improve the quality and coordination of care, increase productivity, and reduce costs. As part of this commitment, EMR Direct actively volunteers in numerous government sponsored and industry workgroups to help refine, expand, and govern the use of Direct Messaging.
The phiMail Direct messaging platform developed by EMR Direct is designed for secure exchange of protected health information by users over the Internet. It conforms to the Direct Project protocol, works on desktops, servers, and mobile devices, and features integrated Health Information Service Provider (HISP) functionality. The phiMail messaging platform is primarily aimed at meeting the needs of the healthcare industry.
The Direct messaging capabilities powered by phiMail are key to seamlessly exchanging clinical information with other healthcare providers for referrals and other transitions of care. The functionality can be activated through hosted service or by customer deployment of the phiMail Direct messaging software developed by EMR Direct.
Last month, EMR Direct announced its participation in the Tennessee HealtheShare program, facilitating access to Direct messaging for healthcare providers in the state of Tennessee. This week, Reuters reported that the Tennessee's Health eShare Direct Project has been adopted by 1,000 healthcare professionals across the state.
EMR Direct & OpenEMR
In February 2013, EMR Direct donated the code to integrate Direct into OpenEMR. It officially went into production with the release of OpenEMR version 4.1.2 in August 2013. Coupling phiMail Direct messaging platform with the latest production release of OpenEMR, enables users of the open source electronic medical record (EMR) software to send and receive Direct messages through their system. See here.
phiMail implements the Direct Project secure encrypted email protocol, a standard required to meet the 2014 Meaningful Use Stage 2 (MU2) EHR Certification criteria. There are now users on systems that are in both test and production modes.
It's easy to add Direct to OpenEMR 4.1.2 – initial configuration can be as simple a matter of checking a box and entering one's phiMail account information. Continuity of Care Records (CCR) and Continuity of Care Documents (CCD) can be sent from the patient report page or patient portal, and any Direct message can be received, when exchanging data with other 'trusted' counterparts.
Other EMR Direct Services
EMR Direct is also in the process of obtaining DirectTrust accreditation and expects to complete that by the end of 2013. This will further validate their privacy and security practices and allows their system to interoperate with most other HISPs in their space. In addition to offering the Direct Messaging service, EMR Direct also run a Certificate Authority for Direct Message credential provisioning, so they are a one- stop shop for 'getting online' with Direct.
Direct is gaining a lot of traction, and there will be significant proliferation of addresses in 2014. This capability may be the main driver that further enables digital health and changes the way health care is delivered in the future. Many new consumer services are expected to emerge over the coming year. Right now, patients may obtain a free Direct address from Microsoft HealthVault, or a number of other companies.
See other news and information about EMR Direct and OpenEMR posted on Open Health News