open source software
Lending a digital hand for humanitarian projects is just a click away. Whether you have five minutes or a few hours, you can make a difference with a variety of Humanitarian Free and Open Source Software (HFOSS) projects. The level of skills required vary from web search, verification, mapping, translation, training, and open source software development. Along the journey of changing the world, you can meet like minds and hone your skills. The key is to ask yourself: What do I want to do? How can I get started? How can I find the right project and community?
By Don Watkins | November 20, 2017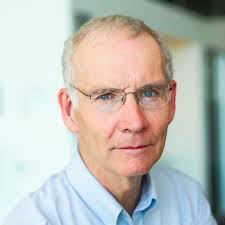 Recently I was invited to talk to a group of eighth grade students about the Raspberry Pi. Of the 15 students and three teachers there, only a few had heard of the Raspberry Pi. None had ever held one in their hand, nor did they know how to set one up or even where to look for information to do so. I spent 40 minutes talking to them and inviting them to explore the Raspberry Pi and the wealth of high-quality, open source software that comes with it. They were energized and eager to learn more...I think something needs to be done, so I am inviting fellow open source advocates to join me in making minor investments in their communities to move the ball forward.
By Ivange Larry | October 15, 2018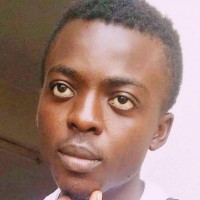 Becoming a programmer from an underrepresented community like Cameroon is tough. Many Africans don't even know what computer programming is-and a lot who do think it's only for people from Western or Asian countries. I didn't own a computer until I was 18, and I didn't start programming until I was a 19-year-old high school senior, and had to write a lot of code on paper because I couldn't be carrying my big desktop to school. I have learned a lot over the past five years as I've moved up the ladder to become a successful programmer from an underrepresented community. While these lessons are from my experience in Africa, many apply to other underrepresented communities, including women.
The most common COVID-19 symptoms—such as coughing, fever, and shortness of breath—are shared with many other diseases. Diagnosing a patient accurately is therefore a challenge. Although a diagnosis of COVID-19 might not affect treatment, it would help a hospital predict a patient's trajectory and anticipate the need for urgent intervention. But current tests, relying on blood or mucus samples, are not particularly accurate. In this article, we'll see how open source software can help hospitals make better diagnoses. I'll concentrate on one specific role, and on the ways open source facilitates finding a solution and keeping it affordable. Many aspects of the problem feed into the solution discussed here. The article is based on work by researcher Trevor Grant.
T. V. Padma | SciDev.Net |
September 13, 2012
Open source biotechnology, through which biotechnology inventions are made freely available for others to use and improve upon, could help developing countries overcome hurdles created by stringent intellectual property rights (IPRs), a study says. Read More »
Press Release | Amida, Office of National Coordinator for Health Information Technology |
June 2, 2014
Amida is pleased to announce the release of its first product, a Blue Button branded software component that supports the aims of the Blue Button Initiative, a nationwide public-private effort to enable patients and consumers to gain easy access to their own health information. Amida's Data Reconciliation Engine (DRE) is the first production-ready, format-agnostic open source health record interface in the health IT market...
An immunization information system (IIS) aggregates immunization information for children (and some adults) living or receiving immunization services in a jurisdiction. One of the core components of an IIS is its immunization evaluation and forecasting system: the computerized algorithm that is used to determine if vaccine doses that were administered to the patient are clinically valid (evaluation) and to project what doses are due now and in the future (forecasting). These algorithms are used to support clinical decision support (CDS) at the point of care and also to help public health agencies understand and manage the immunization status of whole populations.
By Justin Sherman | February 9, 2018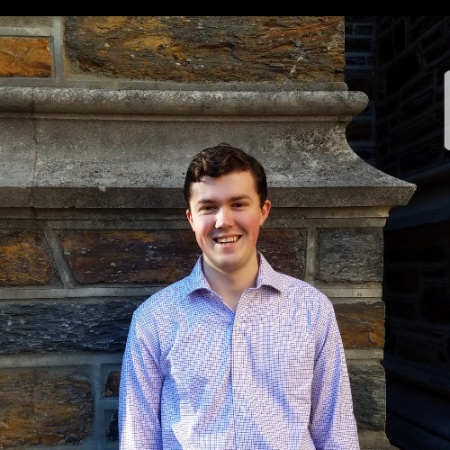 Algorithms are everywhere in our world, and so is bias. From social media news feeds to streaming service recommendations to online shopping, computer algorithms—specifically, machine learning algorithms—have permeated our day-to-day world. As for bias, we need only examine the 2016 American election to understand how deeply—both implicitly and explicitly—it permeates our society as well. What's often overlooked, however, is the intersection between these two: bias in computer algorithms themselves. Contrary to what many of us might think, technology is not objective...
By Matt Calverley | January 1, 2019
Bio-Linux was introduced and detailed in a Nature Biotechnology paper in July 2006. The distribution was a group effort by the Natural Environment Research Council in the UK. As the creators and authors point out, the analysis demands of high-throughput "-omic" (genomic, proteomic, metabolomic) science has necessitated the development of integrated computing solutions to analyze the resultant mountains of experimental data. From this need, Bio-Linux was born. The distribution, according to its creators, serves as a "free bioinformatics workstation platform that can be installed on anything from a laptop to a large server." The current distro version, Bio-Linux 8, is built on an Ubuntu 14.04 LTS base. Thus, the general look and feel of Bio-Linux is similar to that of Ubuntu.
Eric Valor | Forbes |
September 18, 2012
One of the most valuable research tools is a model of the type of problem you are trying to solve. This allows for study of the problem mechanism and allows attempts at solving various parts of the problem without disrupting an actual patient or when such is unavailable... Read More »
Press Release | Centers for Disease Control and Prevention (CDC) |
August 18, 2021
Today, the Centers for Disease Control and Prevention (CDC) is announcing a new center designed to advance the use of forecasting and outbreak analytics in public health decision making. Once established, the Center for Forecasting and Outbreak Analytics will bring together next-generation public health data, expert disease modelers, public health emergency responders, and high-quality communications, to meet the needs of decision makers. The new center will accelerate access to and use of data for public health decision-makers who need information to mitigate the effects of disease threats, such as social and economic disruption.
Mhairi O'Hara | Humanitarian OpenStreetMap Team |
January 11, 2016
The Mapping Financial Inclusion in Uganda project is truly underway as we enter our second week of training in Mbale, Uganda. HOT is currently at the Uganda Christian University (UCU) introducing 30 local students to various open source tools with the assistance of students from Makerere University. There will be two days of training before we head out into the field on Wednesday to start mapping the district of Mbale.
In collaboration with the Financial Sector Deepening (FSD) agency, HOT held a three day training course last week with 14 students from the Makerere University in Kampala covering several topics including OpenStreetMap (OSM), JOSM, OpenMapKit (OMK), OSMTracker and Field Papers...
Marcia Goodrich | Michigan Tech |
September 14, 2012
The DIY movement has vaulted from the home to the research lab, and it's driven by the same motives: saving tons of money and getting precisely what you want. It's spawning a revolution, says Joshua Pearce. Read More »
David F. Carr | Information Week |
October 31, 2014
Pricewaterhouse Coopers and partner firms urge Department of Defense to consider open source VistA for EHR contract, vying against IBM/Epic and other commercial contenders. Read More »