Community Health Network in Houston Leverages Open Source Tech to Help Victims of Hurricane Harvey
Undaunted by the devastation caused by Hurricane Harvey in Houston, the Stephen F. Austin Community Health Network (SFA) responded to the crisis by leveraging open source technology to reach out to their patients and victims of the hurricane in areas of Texas that are virtually inaccessible. The Health Network, a Federally Qualified Health Center (FQHC) covering Brazoria County, is one of the areas hardest hit by Hurricane Harvey and currently recovering.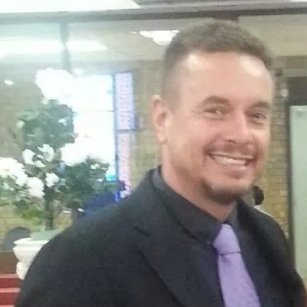 Mark YoungUsing an advanced cloud-based version of the OpenEMR software, the SFA Community Health Network has been able to treat patients in clinics physically unreachable by their medical providers. A derivative of OpenEMR, the open source electronic health record (EHR) used by SFA has been developed and is maintained by WMT.
Mark Young, CEO of SFA Community Health Network, informed Open Health News that they are leveraging medical providers at their Alvin, Texas clinic to treat patients in their Freeport Texas facility using the telemedicine capabilities of OpenEMR. Young told Open Health News that his organization's greatest challenge has been getting staff to their multiple clinical facilities. Normally there would be medical providers physically present at their Freeport clinic but that has been impossible since the arrival of hurricane Harvey due to extensive flooding. Medical providers were either flooded in their homes or were forced to evacuate as the water continued to rise after days of continual rain from hurricane Harvey's rainbands.
Dennis Shelton, IT & Facilities Director at SFA, told Open Health News that SFA had the foresight to have equipment and technologies in place ready to handle a natural disaster. He said that "the staff at SFA are like family to us and we feel the heartache this disaster has caused." As a case in point, Mark Young mentioned that Liz Garcia, a care manager lead at SFA, had the roof of her house collapse as a result of the hurricane. Despite the personal setbacks, she was at the office supporting the efforts to provide care to patients and victims of the hurricane.
Young is working with Direct Relief to provide SFA medical supplies as well as the Texas Association of Community Health Centers (TACHC). Direct Relief and TACHC are working together to bring two mobile medical clinics from California for use in hurricane relief efforts. The units, operated by Bakersfield-based nonprofit Clinica Sierra Vista, contain examination rooms, bathrooms, and all the instruments and supplies necessary to respond to a catastrophe — something it has been sent out of state to do for a handful of natural disasters. According to this article, Clinica Sierra Vista is sending the units with notes that read "To Texas, with love." One of the mobile medical units is set to be delivered to SFA on Monday. SFA is going to use it to assist hurricane Harvey evacuees using OpenEMR's telemedicine capability.
Clinica Sierra Vista is sending two fully equipped medical mobile units to Texas to help provide aid to those affected by Hurricane Harvey. Credit - John HarteIn addition to helping SFA, Direct Relief has made available its entire current inventory of more than $100 million in emergency stockpiles and medications to support medical relief and recovery efforts in response to hurricane Harvey. Since hurricanes Katrina and Rita 12 years ago, Direct Relief has annually pre-positioned specially designed emergency health stockpiles to care for displaced residents. These stockpiles were sent to nonprofit community health center partners throughout Texas and other states subject to hurricanes in preparation for this year's hurricane season.
The mobile clinic is going to help SFA deliver direct care to where victims are located. In the days and weeks to come, Stephen F. Austin will use a combination of providers located on the mobile unit and telemedicine where a nurse working at the mobile clinic will be using OpenEMR through cellular networks to connect to the AWS cloud environment. Physicians at the clinics will be rotating between patients physically at the clinics, and those that need telemedicine support at remote locations. That makes for very efficient use of the staff which is working hard to provide medical care in the face of a catastrophe of immense proportions. One of the key things SFA staff is going to be looking for is infections. Most people that die from hurricanes die as a result of the flooding. Many of these deaths occur due to injuries that become infected. So one of the primary jobs of SFA is to look out for infections and provide timely treatment.
The importance of mobile clinics and emergency telemedicine services may continue for a long time. Latest estimates are that over 185,000 homes were partially or completely destroyed by Harvey and that over one million automobiles were also destroyed. So even as the waters recede over the next few days and weeks, a large number of hurricane victims may not be able to have a stable place to live or travel to a clinic.
SFA's Adoue Family Health Center in Alvin, Texas. Fortunately the water did not make it into the building. All of the cars in the parking lot are from people in the neighborhood. The clinic was the highest ground, and most all of the surrounding homes were flooded. Credit - Mark YoungIn addition to thanking Disaster Relief and the Texas Association of Community Health Centers for their help, Young also thanked Secretary Tom Price for trusting and supporting FQHCs as the first line of medical care in the U.S. FQHCs are safety net providers of comprehensive primary and preventive care for individuals, regardless of insurance status or ability to pay. According to Young, Secretary Price has openly supported the role of FQHCs since his nomination as Secretary of the Department of Health and Human Services (HHS). Since his confirmation, Secretary Price has been providing funding directly to FQHC's in the form of grants through the Health Resources Services Administration (HRSA). SFA has been the recipient of HRSA grants. This federal funding is critical to the operations of SFA, which received its first federal funding award from the Bureau of Primary Health Care in December of 2008.
The Texas Association of Community Health Centers, Inc. also receives funding from HRSA. TACHC is a private, non-profit membership association that represents Texas safety-net health care providers. TACHC is the federally-designated primary care association for the state and is the link between federal, state and local entities providing health care for Texas' most vulnerable populations. TACHC is playing a critical role in the current crisis by supporting and coordinating the hurricane relief efforts of safety-net providers in the Houston area.
SFA's OpenEMR support company, WMT, based in Saint Louis, Missouri, has been in close contact with SFA to ensure that all services and applications are in place to facilitate smooth operations during this critical time. WMT's programmers are working round the clock to add victim tracking capabilities to OpenEMR to track the number of patients SFA serves at area shelters using a mobile unit.
The relationship between SFA and WMT began more than two years ago when SFA embarked on an effort to leverage open source software to build a robust electronic health records (EHR) application that could meet the needs of the Community Health Network's busy clinics with additional capabilities that could be used as needed in emergency situations. Living in southeast Texas means hurricanes are a possibility every year. Innovative use of telehealth technologies has allowed SFA to expand their services to satellite clinics to better serve the expansive Texas landscape. In the current crisis, these OpenEMR capabilities have proven critical in allowing SFA to treat their patients and victims of the hurricane at their clinical local facilities and hard-to-reach remote locations.
Richard Williams, chief developer of the OpenEMR derivative used by SFA, and CEO of WMT told Open Health News that the use of the OpenEMR software as a development platform has resulted in a system which is a full-blown EHR and practice management system, at the same time it is well suited for emergency response and disaster relief. The system is hosted in the cloud-based, Amazon Web Services (AWS) environment and is available continuously, 7 days a week, 24 hours a day, over any Internet connection. According to Williams, "We have been working on the telemedicine capability with SFA for over a year now and we are excited about the level of service SFA has been able to provide to the community during this epic disaster."
Posted September 3, 2017 - 7:12pm by Roger A. Maduro