HLN Consulting
Andy Oram | EMR & HIPAA |
September 6, 2016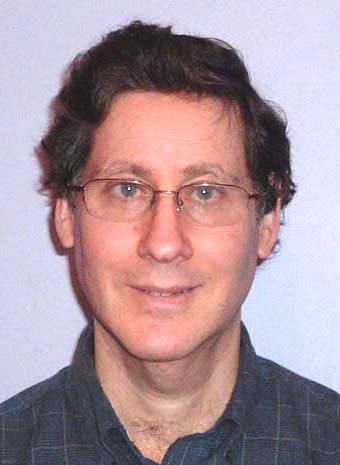 Open source is increasingly understood to be the future of software, because communities working together on shared needs can produce code that is at least as good as proprietary products, while representing user interests more effectively and interoperating without friction. But running an open source project is a complex task, and keeping a business going on it is absolutely perilous. In his 2001 book The Cathedral & the Bazaar, Eric S. Raymond listed half a dozen ways for businesses to profit on open source software, but today only one or two are visible in the field (and they differ from his list).
Andy Oram | EMR and HIPPA |
September 7, 2016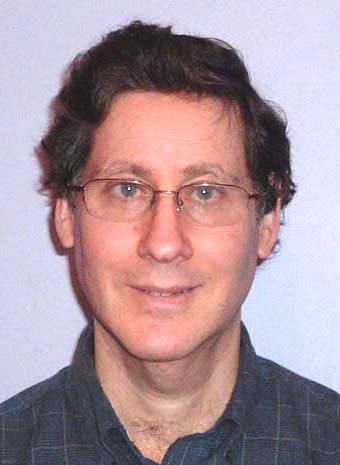 The best hope for sustaining HLN as an open source vendor is the customization model: when an agency needs a new feature or a customized clinical decision support rule, it contracts with HLN to develop it. Naturally, the agency could contract with anyone it wants to upgrade open source software, but HLN would be the first place to look because they are familiar with software they built originally. Other popular models include offering support as a paid service, and building proprietary tools on top of the basic open source version ("open core"). The temptation to skim off the cream of the product and profit by it is so compelling that one of the most vocal stalwarts of the open source process, MariaDB (based on the popular MySQL database) recently broke radically from its tradition and announced a proprietary license for its primary distinguishing extension.

I have seen several pretty good summaries of the recently 0release Centers for Medicare and Medicaid Services (CMS) 2019 Inpatient Prospective Payment System Notice of Proposed Rulemaking (NPRM) to Quality Payment Program (one from AMIA, one from CDC). Here are just a few additional tidbits I picked out of the NPRM. Of course, this document is written like stereo instructions so I welcome any corrections or comments to my interpretation of what's in the rule. I put page numbers (from final FBO version referenced above which has just been released) where relevant in parenthesis. And I apologize in advance as much of what's here is cryptic to anyone who has not been exposed to this before and I don't make much of an attempt to explain the context (or even the acronyms)...

On August 14-16, 2018 the American Immunization Registry Association (AIRA) held its 2018 National Meeting. This meeting brought together more than 350 informatics professionals, public health officials, EHR vendors, and other stakeholders who all care passionately about Immunization Information Systems (IIS) and their role in the healthcare community. IIS projects leverage interoperability with EHRs, PHRs, and other systems to promote clinical practice at the point of care; enable public health surveillance, and reduce cost by assisting in preventing both under and over immunization.

We have written in a previous policy white paper about collaboration between Immunization Information System (IIS) projects and Health Information Exchange (HIE) networks, and a second more technical white paper about options for interoperability between IIS and electronic health record (EHR) systems. We described a range of interoperability options for EHR users and IIS and the strengths and challenges of each alternative...

Clinical Decision Support (CDS) services such as HLN's Immunization Calculation Engine (ICE) are modular, loosely-coupled components of larger systems accessed via web services in a service-oriented architecture (SOA). Under HIPAA, services provided to Covered Entities (CE) which involve protected health information (PHI) as defined in the statute are subject to the regulation. But are CDS services such as ICE subject to this regulation?

In October the Centers for Disease Control and Prevention (CDC) issued a Request for Information (RFI) for a Natural Test Collaborative (NTC). Through a series of questions, the RFI seeks opinions and information about "The development of a national testbed (notionally called the National Test Collaborative (NTC)) for real-world testing of health information technology (IT)" and "Approaches for creating a sustainable infrastructure" to achieve it. The scope of the questions is somewhat confusing and quite broad, starting with Clinical Decision Support (CDS) and electronic Clinical Quality Measures (eCQMs) but quickly expanding to Electronic Health Records (EHR) and interoperability (not precisely defined).

A key element of public health surveillance is the reporting of infectious and certain non-infectious conditions to state, local, and tribal public health agencies (PHA) around the United States. Historically, there have been a number of key challenges with the process of case reporting that is pervasive in the United States today. To help overcome some of these barriers, an effort has been underway to move the process of case reporting to electronic. A key component of the emerging electronic care reporting (eCR) strategy is the use of clinical decision support (CDS) to help clinical care organizations determine if a reportable condition is present in a patient's record. Multiple approaches have been identified for this CDS service, including a centralized model being implemented today, and several distributed options which will likely become equally viable. Given the size, diversity, and decentralized nature of healthcare enterprises, it is likely that all three approaches for CDS discussed in this article will be deployed simultaneously.

Well, here we go again. The Centers for Medicare and Medicaid Services (CMS) has now released a new Notice of Proposed Rulemaking (NPRM), titled Medicare Program; Revisions to Payment Policies under the Physician Fee Schedule and Other Revisions to Part B for CY 2019; Medicare Shared Savings Program Requirements; Quality Payment Program; and Medicaid Promoting Interoperability Program...As this NPRM was released, the CMS Administrator, Seema Verma, published an open letter to doctors which is focused on reducing the burden on doctors so they can spend more time with physicians. HL7 has begun a similar initiative on reducing clinical burden. So the key question is: Does this NPRM go far enough to reduce provider burden in the spirit of Dr. Verma's letter?
Press Release | HLN Consulting |
November 1, 2018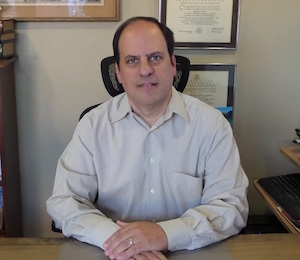 Dr. Noam H. Arzt, president ofHLN Consulting, LLC, has been named a Fellow of the American Medical Informatics Association (AMIA). Dr. Arzt joins 129 of his colleagues in the inaugural class of fellows. The fellowship was created to recognize AMIA members who apply informatics skills and knowledge within their professional setting, who have demonstrated professional achievement and leadership, and who have contributed to the betterment of the organization. A member of AMIA since 1998, Dr. Arzt has been a leader in public health informatics for many years. He has been active in various AMIA task forces and workgroups, and has been a speaker at AMIA conferences, events, and webinars.
Press Release | Document Storage Systems, Inc., HLN Consulting |
July 17, 2018
Document Storage Systems, Inc. (DSS), a leading provider of health information technology (HIT) solutions for federal, private and public healthcare organizations, announced that it has partnered with HLN Consulting to offer an enhanced forecasting solution that provides clinical decision support (CDS) for immunizations. HLN Consulting's open source Immunization Calculation Engine (ICE) is now interfaced with the DSS Immunization Dashboard (iDB), to bring patient-specific immunization forecasting to the provider without an interface to a registry. iDB provides a visualization of the patient's historical record from the treating facility, as well as information from the Immunization Registry.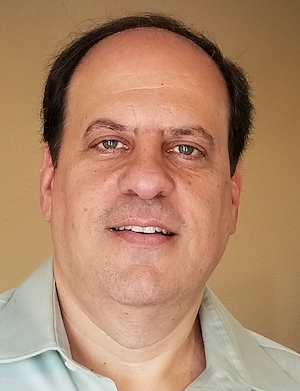 HLN Consulting joined more than eighty organizations, institutions, and companies in imploring Congress to fund public health surveillance systems. The appropriations request letters – one to the House and one to the Senate – seek one billion in funding over ten years (and $100 million in FY 2020) for the Centers for Disease Control and Prevention (CDC). This funding would allow CDC, state, local, tribal, and territorial health departments to move from sluggish, manual, paper-based data collection to seamless, automated, interoperable IT systems and to recruit and retain skilled data scientists to use them.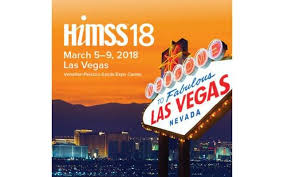 The annual gargantuan HIMSS conference is back at Las Vegas with over 40,000 participants, over a thousand exhibitors, and more than 600 presentations. As we saw last year in Orlando, more than half of the conference presentations are focused on applications based on open source such as FHIR and Blockchain, and a great emphasis on open solutions for interoperability. With so many presentations and exhibits, it is impossible to provide a full overview. Below are a few of some of the most interesting exhibits of open solutions this year.
Posted March 5, 2018 - 5:30pm by Roger A. Maduro

The 2019 HIMSS Annual Conference and Exhibition is in many ways a daunting event. Upwards of 40,000 people will likely attend this combination of educational experience, trade show, and overall shmooz-fest. But many people who go to this conference have a tough time: its sheer size can be quite overwhelming. There are pre-conference symposia, popular and important keynote speakers, educational sessions along with a myriad of topical tracks, and a massive exhibition hall that runs the full length of the Convention Center. Here are some of the things I'll be looking for this year to try to focus my activities...