Dr. Noam Arzt named Fellow of the American Medical Informatics Association
Press Release | HLN Consulting |
November 1, 2018
Dr. Arzt was included in the inaugural class of fellows of the American Medical Informatics Association that will be formally inducted in 2019.
PALM DESERT, Calif. - Nov. 1, 2018 - PRLog -- Dr. Noam H. Arzt, president of HLN Consulting, LLC, has been named a Fellow of the American Medical Informatics Association (AMIA). Dr. Arzt joins 129 of his colleagues in the inaugural class of fellows. The fellowship was created to recognize AMIA members who apply informatics skills and knowledge within their professional setting, who have demonstrated professional achievement and leadership, and who have contributed to the betterment of the organization.

A member of AMIA since 1998, Dr. Arzt has been a leader in public health informatics for many years. He has been active in various AMIA task forces and workgroups, and has been a speaker at AMIA conferences, events, and webinars. "I feel honored to be recognized by my peers. AMIA is the premier medical informatics organization, and I look forward to continuing engagement with my colleagues to promote excellence in our field," said Dr. Arzt.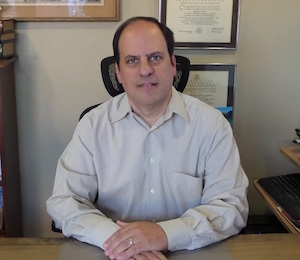 Dr. Noam Arzt"The establishment of FAMIA marks a watershed moment for the profession of health informatics," said Douglas B. Fridsma, MD, PhD, FACP, FACMI, AMIA President and CEO. "This credential is the new hallmark of applied informatics professionals. Professionals who brandish FAMIA signal to patients, employers, and colleagues that they are steeped in evidence-based practice and engaged with a community of life-long learners who apply the latest advances in informatics to improve health and health care."

New Fellows will be inducted into FAMIA at the AMIA 2019 Clinical Informatics Conference, in Atlanta, April 30 - May 2, 2019.

More information on HLN Consulting and its open source products can be found at https://www.hln.com. For more information on the AMIA Fellowship program, see the official AMIA press release.

About HLN

For more than twenty years HLN Consulting, LLC has been a leading public health informatics consulting company focused on developing and supporting robust technical solutions addressing pressing public health needs. HLN is dedicated to the development, improvement, promulgation, and use of Open Source solutions in health information technology, including our Immunization Calculation Engine (ICE) and Reportable Condition Knowledge Management System (RCKMS) which is supporting the national strategy of electronic case reporting to public health.

About AMIA

AMIA, the leading professional association for informatics professionals, is the center of action for 5,400 informatics professionals from more than 65 countries. As the voice of the nation's top biomedical and health informatics professionals, AMIA and its members play a leading role in assessing the effect of health innovations on health policy, and advancing the field of informatics. AMIA actively supports five domains in informatics: translational bioinformatics, clinical research informatics, clinical informatics, consumer health informatics, and public health informatics.