Brittny Mendoza
Press Release | SIDN Fund, e Foundation |
September 21, 2020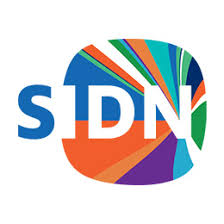 SIDN Fund will support the development of an integrated privacy center for Android™ that will be included in /e/OS. The project will span over the next two years and aims to help users gain better control of their personal data on their smartphones.../e/OS delivers on its promise of a clean, privacy first, and fully deGoogled mobile Operating System on your phone, but the minute you install an app to hail a ride, book a restaurant or chat with your friends and family, you might unknowingly be compromising your personal data all over again. Most apps include trackers, software that monitors your activity, captures your location or even accesses the documents on your phone without you knowing. This is where our Privacy Center application will come into play.
Press Release | /e/, Fairphone |
November 12, 2020
Following the successful launch of /e/OS for Fairphone 3 in April 2020, people across Europe will now be able to buy the latest Fairphone, Fairphone 3+, with /e/OS software. The collaboration between Fairphone and /e/OS is the first of its kind, providing users with a phone that puts both privacy and sustainability first. Fairphone community members nominated /e/OS as their alternative operating system (OS) of choice when asked which OS they wanted for the next Fairphone - highlighting that fairer technology for many isn't just about the device and its components but also about the software that powers the product. The launch of /e/OS for Fairphone 3+ proves Fairphone's commitment to providing its users with options when it comes to privacy, giving them the option of choosing from the standard Android OS and /e/OS, for those who value the protection of their personal data.