data security
Jocelyn Samuels | HHS Blog |
July 11, 2016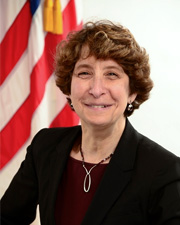 To help health care entities better understand and respond to the threat of ransomware, the HHS Office for Civil Rights has released new HIPAA guidance. One of the biggest current threats to health information privacy is the serious compromise of the integrity and availability of data caused by malicious cyber-attacks on electronic health information systems, such as through ransomware. The FBI has reported an increase in ransomware attacks and media have reported a number of ransomware attacks on hospitals...
The Bio-IT World Conference & Expo is a conference designed to showcase a wide variety of IT and informatics applications and enabling technologies for biomedical research, clinical and healthcare initiatives, and drug discovery and development. More than 3,300 delegates representing 41 countries are expected to attend this three-day event. The 2017 conference features more than 280 speakers, keynotes, workshops, industry awards, an exhibit hall, and the FAIR Data Hackathon 2017...
OW2con is an annual event held in Paris for the world's OW2 community. This conference is designed to bring together software architects, IT developers, technology experts, decision-makers, and project managers for two days of project presentations, roundtables, demonstrations, keynote presentations, and free lunch. As this year's event will be the tenth annual OW2con, OW2con'17 is to be a "special edition" of OW2con and will include a 10th anniversary celebration dinner part on the evening of June 26...