Douglas Crockford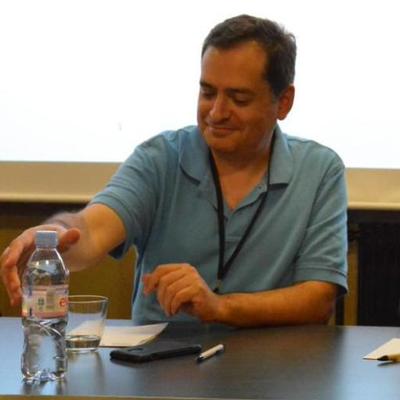 In 2012 the jury in the first Oracle v. Google trial found that Google's inclusion of Java core library APIs in Android infringed Oracle's copyright. The district court overturned the verdict, holding that the APIs as such were not copyrightable (either as individual method declarations or their "structure, sequence and organization" [SSO]). The Court of Appeals for the Federal Circuit, applying 9th Circuit law, reversed, holding that the "declaring code and the [SSO] of the 37 Java API packages are entitled to copyright protection." The U.S. Supreme Court declined to review the case, and in 2016 a closely watched second trial was held on Google's defense of fair use. In May 2016 the jury returned a unanimous verdict in favor of Google...
Rob Tweed | The EWD Files |
January 22, 2013
There's a major problem that is growing increasingly critical in the Mumps application world: where are the new generation of developers going to come from to support what is a pretty massive legacy of applications? Read More »
OSCON in Amsterdam celebrates, defines, and demonstrates the best that open source has to offer. From small businesses to the enterprise, open source is the first choice for engineers around the world. OSCON has informed and educated IT professionals about the use of open source in real-world situations for nearly two decades. With open source in nearly everything, software engineers, operations teams, and developers need OSCON more than ever. At OSCON, you'll learn from the combined experience of the open source community—yesterday's pioneers and today's innovators. Get insights and strategies for the best use of open source tools and technologies, as well as exposure to the full stack, in all possible configurations. Test-drive technologies and discover ideas that you can take back to test in your workplace. Come to OSCON to explore and solve critical, real-world issues around these tracks...