electronic lab reporting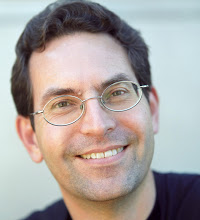 On Friday March 20, CMS released the Electronic Health Record Incentive Program-Stage 3 and ONC released the 2015 Edition Health Information Technology (Health IT) Certification Criteria, 2015 Edition Base Electronic Health Record (EHR) Definition, and ONC Health IT Certification Program Modifications. Perhaps the most important statement in the entire 700+ pages is the following from the CMS rule: "Stage 3 of meaningful use is expected to be the final stage and would incorporate portions of the prior stages into its requirements."

Biological and other disaster threats - whether accidental, driven by forces of nature, or intentional - pose fairly grave risks to the United States and the world. Situational awareness has been a conspicuous topic ever since the 9/11 attacks and the anthrax scare that followed shortly thereafter. Since then we have experienced numerous disasters: health impacts of major weather events such as hurricanes and earthquakes, new virus outbreaks like Ebola in Africa, raging wildfires on the West Coast (I live in California), and the ever-present threat of pandemic flu which a hundred years ago infected some 500 million people across the globe and killed an estimated 50 million people worldwide, according to the Center for Disease Control and Preparedness (CDC). But since the initial flurry of public health preparedness funds in the ensuing several years after the 9/11 attacks, this topic has not had a high priority at CDC nor the funding necessary to implement it successfully.