Eric Brewer
Steven J. Vaughan-Nichols | ZDNet |
June 11, 2014
At DockerCon in San Francisco, Docker CTO and co-founder Solomon Hykes announced that the company would work as full partners with its former container technology rivals on Docker's key open-source component libcontainer...
Conner Forrest | TechRepublic |
March 10, 2017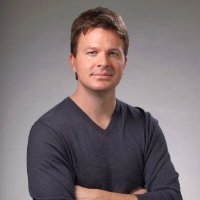 Open source took center stage at the final keynote address of the 2017 Google Cloud Next conference on Friday, where tech leaders presented on the importance of openness in tech and business. The focus on open source was highlighted in an address from Linux Foundation executive director Jim Zemlin, who claimed that organizations that "don't harvest the shared innovation" of open source "will fail." Open is the new economic norm in tech and business, Zemlin said, as "all of us are smarter than any one of us"...