Harper Reed
Tim Murphy | Mother Jones |
October 24, 2013
The president's reelection team never had to tackle a project this big—or federal procurement rules... Read More »
By Don Watkins | November 20, 2017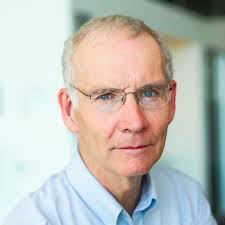 Recently I was invited to talk to a group of eighth grade students about the Raspberry Pi. Of the 15 students and three teachers there, only a few had heard of the Raspberry Pi. None had ever held one in their hand, nor did they know how to set one up or even where to look for information to do so. I spent 40 minutes talking to them and inviting them to explore the Raspberry Pi and the wealth of high-quality, open source software that comes with it. They were energized and eager to learn more...I think something needs to be done, so I am inviting fellow open source advocates to join me in making minor investments in their communities to move the ball forward.
Clay Johnson | The New York Times |
October 24, 2013
For the first time in history, a president has had to stand in the Rose Garden to apologize for a broken Web site. But HealthCare.gov is only the latest episode in a string of information technology debacles by the federal government. Indeed, according to the research firm the Standish Group, 94 percent of large federal information technology projects over the past 10 years were unsuccessful...