Health IT
Michelle McNickle | Healthcare IT News |
July 11, 2012
Just a few years ago, the industry saw most vendors touting their support for meaningful use. Today, that focus is slowly shifting to the "ready for ACO" mentality. But unlike meaningful use, said Shahid Shah, software analyst and author of the blog, The Health IT Guy, the technology required for ACOs isn't as well defined, leaving most vendors' claims "untestable." Read More »
Karen B. DeSalvo | Health IT Buzz |
June 5, 2014
Today we are pleased to release Connecting Health and Care for the Nation: A 10-Year Vision to Achieve an Interoperable Health IT Infrastructure. This paper describes ONC's broad vision and framework for interoperability and is an invitation to health IT stakeholders – clinicians, consumers, hospitals, public health, technology developers, payers, researchers, policymakers and many others – to join ONC in developing a defined, shared roadmap that will allow us to collectively achieve health IT interoperability as a core foundational element of better care, at a lower cost and better health for all...
Andy Oram | EMR & HIPPA |
November 4, 2016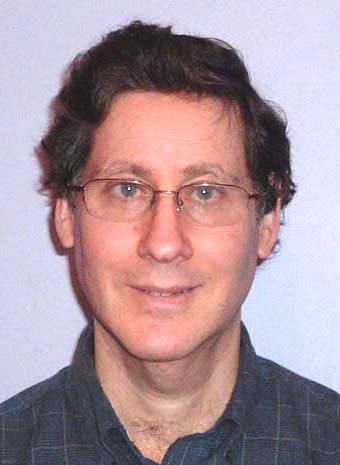 Tullman's principles of simplicity, cited in the previous section, can be applied to a wide range of health IT. For instance, AdhereTech pill bottles can notify the patient with a phone call or text message if she misses a dose. Another example of a technology that is easily integrated into everyday life is a thermometer built into a vaginal ring that a woman can insert and use without special activation. This device was mentioned by Costantini during her keynote. The device can alert a woman–and, if she wants, her partner–to when she is most fertile. Super-compact devices and fancy interfaces are not always necessary for a useful intervention.

On November 28, 2018, the Office of the National Coordinator for Health Information Technology (ONC) released a draft Strategy on Reducing Regulatory and Administrative Burden Relating to the Use of Health IT and EHRs for public comment. The strategy aims to reduce the time and effort and improve the functionality of electronic health records (EHRs) for clinicians, hospitals, and other healthcare organizations. This strategy was developed primarily through the efforts of ONC-convened workgroups in response to requirements laid out by Congress in the 21st Century Cures Act (Section 13103). The report itself does not identify who exactly served on these workgroups and what organizations were represented.
By Aisha Hasan | April 7, 2020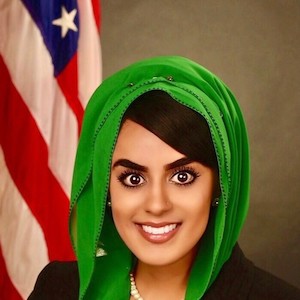 On today's World Health Day, I'd like to give you an inside look at the Office of the National Coordinator for Health Information Technology's (ONC) global health IT work. Advancing digital health (or e-health) is gaining worldwide momentum as nations seek to leverage health IT. While each country and jurisdiction has a different approach to healthcare, global digital health advancements are becoming a common thread across the world. In December 2010, the US Department of Health and Human Services (HHS) and the European Union (EU) signed a memorandum of understanding (MOU) to galvanize cooperation on advancing digital health in both regions. The MOU focuses on three areas: interoperability, workforce, and innovation.
Kyle Murphy | EHR Intelligence |
January 20, 2015
The American Academy of Family Physicians (AAFP) is seeking to reduce regulatory burdens on providers in response to a request for commentary on the Federal Health IT Strategic Plan 2015–2020 recently published by the Office of the National Coordinator for Health Information Technology (ONC)...
David F.Carr | Information Week |
July 3, 2014
VistA Core modernization and modularization will prepare the Veterans Administration's electronic health records system for the future. The core of the Veterans Administration's VistA electronic health records system will be broken down and rebuilt by ASM Research, part of Accenture Federal Services, under a two-year, $162 million contract.
Press Release | |
April 9, 2014
Drawing on three decades of experience leading diverse efforts to achieve integrated and higher-value health care, Kenneth W. Kizer, distinguished professor and director of the UC Davis Institute for Population Health Improvement, identified nine key "lessons learned" about health-care integration based on efforts in California and nationally...
Press Release | Defense Strategies Institute |
August 12, 2016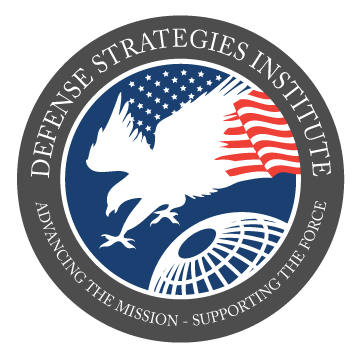 Defense Strategies Institute is proud to announce their 11th DoD/VA and Gov Health IT Summit occurring on October 4-5, 2016. With the central theme of "Advancing the Coordination of Health IT," the Summit will bring together senior leaders from DoD, VA, HHS, Federal and State agencies, along with leaders from Industry and Academia that support them, for two days of Government briefings and informal discussions in their "Town Hall" setting in Alexandria, VA. DSI has created a Summit that will bring together a variety of stakeholders in order to build out two days of discussion and debates that tackle many of the areas involved in modernizing the DoD and VA health systems in order to provide better care to our warfighters and veterans.
Press Release | AEGIS.net |
November 12, 2015

AEGIS.net, Inc. (AEGIS)...introduces the Touchstone Project - a next generation cloud-based Testing Platform which applies Conformance and Interoperability testing in a Test-Driven-Development (TDD) integrated ecosystem. As organizations new to the Health Level Seven® (HL7®) Fast Healthcare Interoperability Resources (FHIR®) specification begin to explore and evaluate this new HL7® standard and start projects with a goal of being an early adopter, AEGIS' Touchstone Test Platform will guide those implementations towards a high degree of conformance and interoperability in a continuous model.
Molly Bernhart Walker | FierceGovernmentIT |
June 6, 2012
As agencies begin to roll out more internal and citizen-facing mobile applications, there will be "a ton of lessons learned," said Roger Baker, chief information officer of the Veterans Affairs Department. "It's going to be a little bit painful occasionally," Baker added June 4 at the Management of Change conference. Read More »
Kyle Murphy | EHR Intelligence |
August 15, 2013
Want to know how healthcare analytics is impacting healthcare right now? A new report published by the Agency for Healthcare Research and Quality (AHRQ) has published a new report highlighting findings and lesson learned through its awarding of grants through its Improving Quality Through Clinician Use of Health IT Grant Initiative, a portion of which demonstrates use cases for clinical decision support (CDS)...

On January 11, 2019, the Agency for Healthcare Research and Quality (AHRQ) released a draft Addendum to the Third Edition of Registries for Evaluating Patient Outcomes: A User's Guide called Tool and Technologies for Registry Interoperability. AHRQ has long written about registries - largely from a research standpoint - and I have been following this from afar for some time. This new guide is focused on helping those who both create and use registries understand the issue surrounding leveraging external data to improve registry completeness, accuracy, and usefulness. This report covers lots of ground and does a good job of summarizing important subtopics. Each chapter is overflowing with footnotes and sources.
Health IT is like the early Beatles. There are some really great applications out there, and in theory they should help to improve the lives of those that use them. In practice, there are a number of fundamental flaws that stem from not fully understanding the power of the technology that is used to present solutions to doctors and patients. We need to be more like Alfred Hitchcock! We are currently at the "elbow" of an exponential growth curve of mobile, connected applications. For a mobile application to be successfully in this new world, it needs to fully embrace the connected mobile technology and the power that a ubiquitous high speed network, that connects to a light weight, vibrating, touch screen, GPS, an accelerometer, camera, speakerphone, microphone, Bluetooth enabled device, along with serious amounts of computing power and data (and cloud) storage.